Google Docs might not be as powerful as Microsoft Word, but folks can perform several key operations such as creating a checklist for items. Folks can print this document or focus on a digital method that can be shared with others. In this post, we will show you how to create a checklist in Google Docs.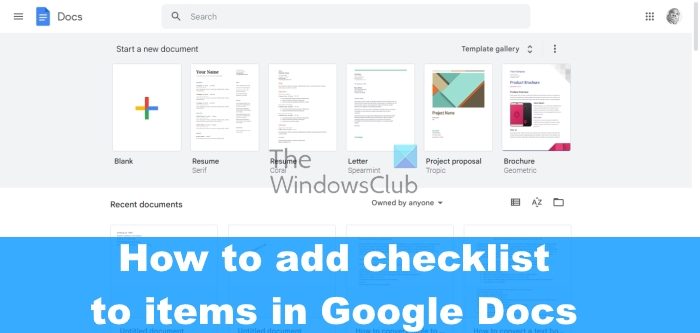 How do I create a fillable checkbox in Google Docs?
Yes, it is possible to add a checklist to a Google Docs document with ease, but that wasn't the case in the past. Before, users had to go through several hoops to create a checklist, but Google updated Docs and one of the new features added was the ability to use the built-in checklist tool to create and mark off a list of items with ease. Due to this addition, users no longer have to use squares instead of bullets or take extra steps just to create a simple checklist. From what we can tell, creating a checklist is very easy and similar to other platforms, so there is nothing to worry about in terms of complexity because this is as straightforward as it can get.
How to create a checklist in Google Docs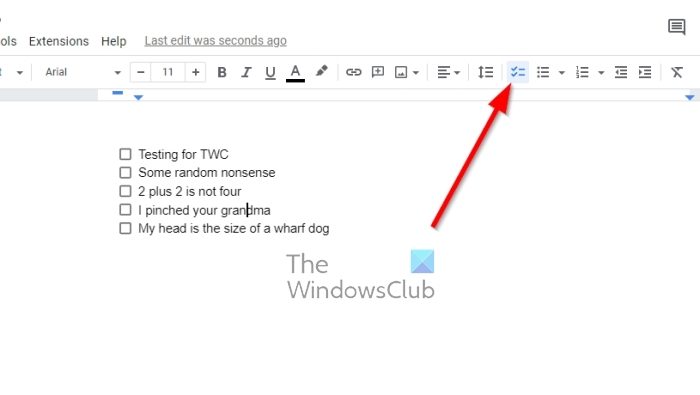 Knowing how to create a checklist manually on Google Docs is important. Follow the steps below to add a checklist to items in Google Docs:
Open your browser, navigate to Google Docs and sign in with your Google credentials.
Open a new document and click on the Checklist icon via the toolbar.
Alternatively, you can press Ctrl + Shift + 9 instead.
A simple checkbox should now appear in your document.
Type a text next to the box, then hit the Enter key to automatically create the text box.
This is how a basic checklist is created, as you can see.
If there is an existing list or text available in your document that require checkboxes, there is no need to start from scratch. Google Docs is smart enough to get around this problem, so let us discuss what must be done.
Highlight the existing text on your Google Docs document.
From there, click on the Checklist icon via the toolbar.
Right away, a new checklist item should be visible and ready to go.
Some folks may want to change a single item from their bulleted or numbered list to a checklist. The idea is to ensure the other item on the list retain their formatting, so what to do? Well, let us look into this.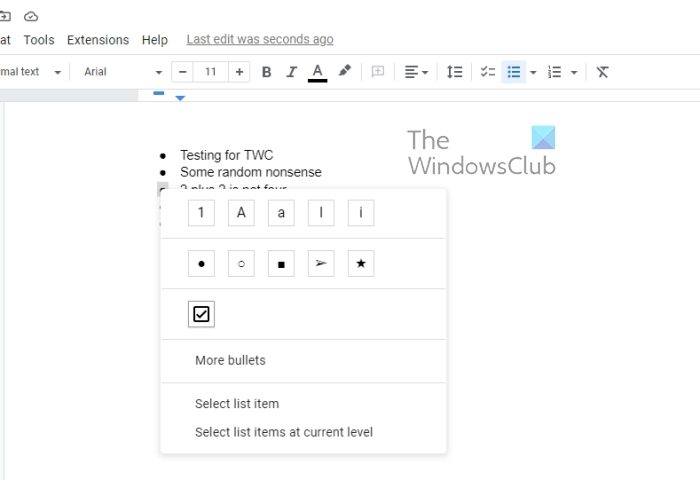 Click on a single number or bullet.
This will highlight all of them, but not the text.
Next, click on the bullet or number you want to convert to a checklist box.
Right-click on that item, then select the checklist box from the context menu.
The changes will be made before your eyes.
READ: Fix Unable to type in Google Docs, Sheets or Forms
Does Google have a checklist template?
If you're not interested in creating a document with several checklists from scratch, then you can take advantage of templates provided by Google. We suggest using the To-Do-List template as it is quite difficult to go wrong with it.