Manually adjusting the column widths in Microsoft Excel can not only be time-consuming but also laborious. Fortunately, there's a workaround that lets you copy column width in Excel easily. Refer to the steps given in the post to copy column widths in Excel.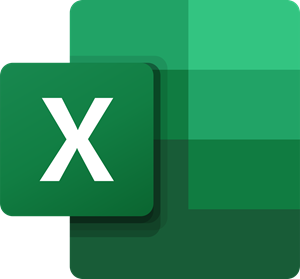 How to copy Column Width in Excel
The formatting of tables in Excel is mainly done to match the length of the text. However, when you copy and paste it into another Excel file, none of the original formattings is retained. Here's what you must do!
Open the Excel file.
Right-click the cells and select Copy.
Switch to the new excel file.
Click Paste drop-down arrow.
Choose Keep source column widths
After you complete the above steps in sequence, the Microsoft Office Excel app will automatically update the target columns column width to match the source columns in an instant!
For copying the source column's width to the target column in the new Excel file, open the source Excel file.
Select the cells whose column width you would like to retain in the new file.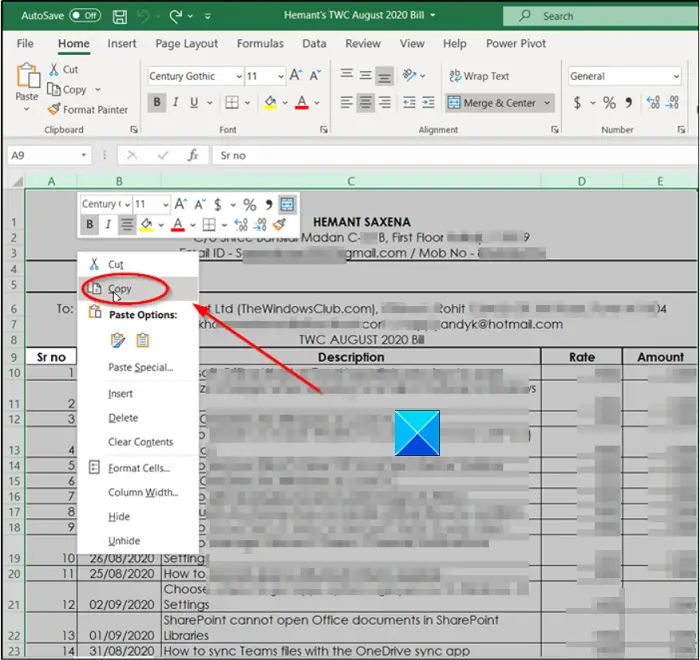 Right-click a cell and choose the Copy option. Alternatively, you can press Ctrl+C keys simultaneously to perform the same action.
Now, switch to the new Excel file in which you would like to retain the column width of the source file.
Go to the File tab located on the Ribbon menu.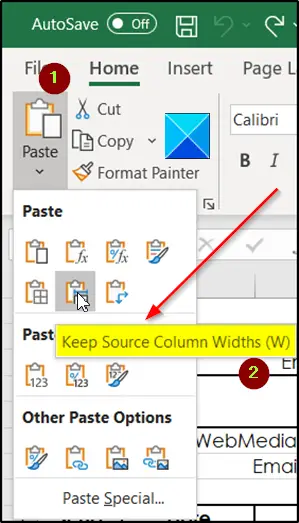 Under it, click the Paste drop-down arrow.
Thereafter from the list of Paste options displayed therein, select Keep source column widths option. When the default font and font size is used, the maximum width for a column is 255. The minimum width is zero. If a column width is zero, the column will be hidden.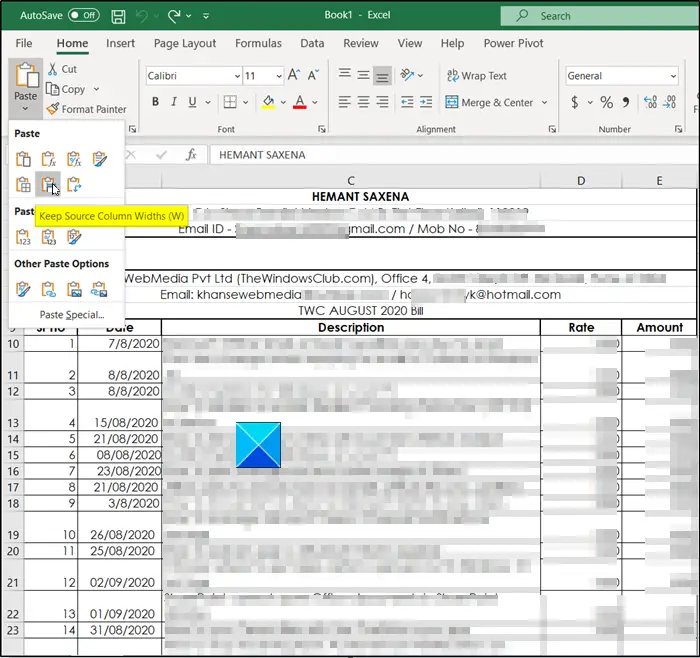 Once done, Excel will update the target column's column width in the new Excel file to match the source columns of the original file.
Hope that helps!
Now read: How to insert Multiple Blank Rows in Excel at once.