A lot of people these days take full advantage of what LinkedIn has to offer when they want a job. However, not everyone knows how to perform certain actions. For example, did you know it is possible for users to create a resume via LinkedIn without having to spend the entire day typing one in Microsoft Word?
How to convert LinkedIn profile to Resume
Yes, you could decide to use LinkedIn Resume Assistant in Microsoft Word, but you know what? Some folks do not have a Microsoft Office 365 subscription; therefore, an alternative is required.
The LinkedIn Resume Builder is good
The alternative in question is to create a resume directly from within using the LinkedIn Resume Builder. You see, in order to generate an automatic resume in PDF, you must first ensure your LinkedIn profile is fully prepared. This is because the service uses the contents of your profile to generate a potential accurate resume.
Navigate to View Profile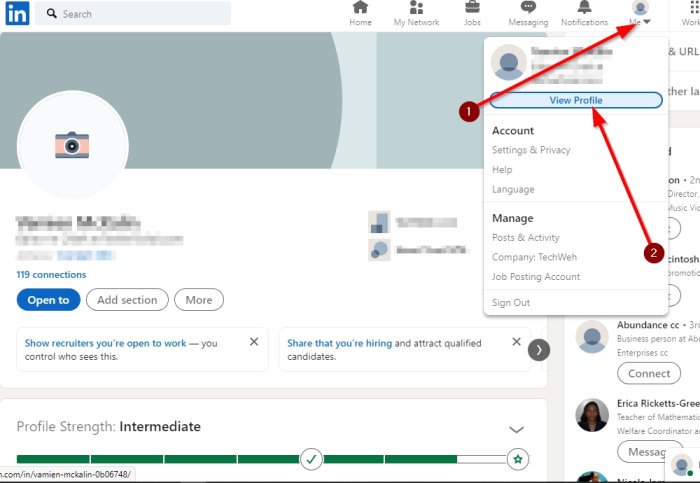 Before you can generate a resume, you must first open LinkedIn in your favorite web browser.
From there, click on Me, then select View Profile from the dropdown menu.
Save as PDF
Finally, you will want to click on More, then Save to PDF. Be sure to save the file to an easy-to-access spot on your hard drive and that's it for that.
Create a customized resume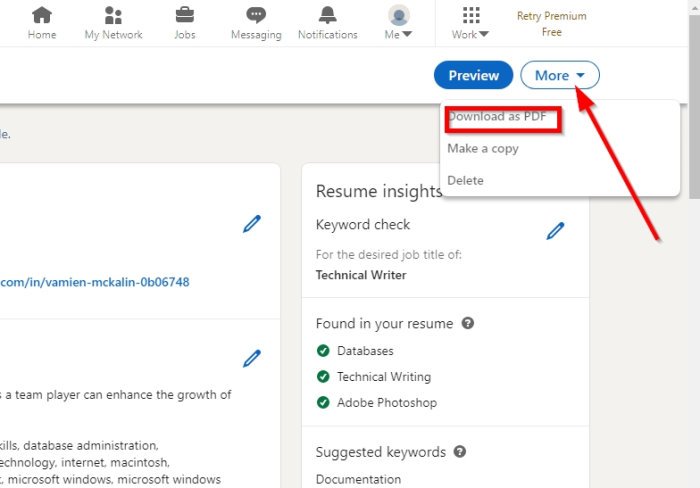 If you want to create a customized resume, we suggest returning to the Profile menu, then click on the More button. From there, select Build a resume > Create from profile.
The tool will ask you to add a Job Title, so please go on ahead and include it. Click on the Apply button in order to move on to the next step.
You will now be brought to the resume creation screen. Make all the necessary changes, then hit the Save button.
Finally, click on Preview > Download as PDF, and that's it, you're done with the task of generating a customized resume via LinkedIn.
Read next: How to see who viewed your LinkedIn profile?