All browsers, including Microsoft Edge, include a DNS cache that helps you accelerate your browsing, but sometimes, you may need to clear the Host cache. A DNS cache is a file that stores the frequently visited websites along with their server IPs so that you can access them quickly the next time.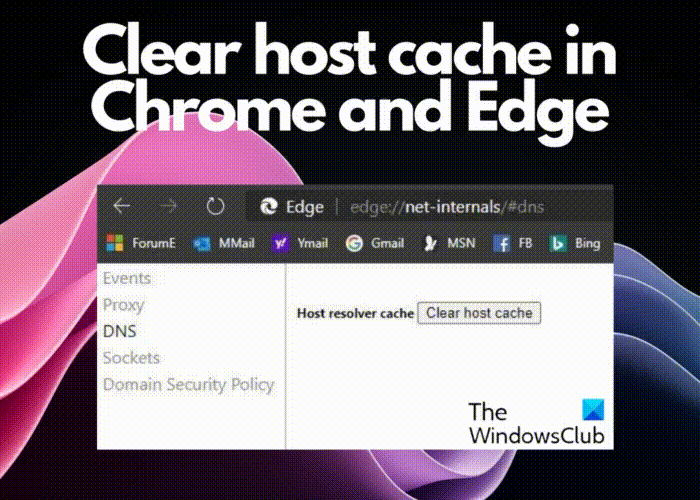 Having said that, sometimes, you may need to clear the DNS cache to prevent connection errors or DNS-related cyberattacks. It could also be possible that the website changed the server from where the page loads and the DNS cache is trying to connect to the old server. We have already seen how to clear Google Chrome DNS Cache. In this post, we will cover how to clear or flush the host cache in Edge for a smooth browsing experience.
You can clear the Host Cache in Edge to remove any obsolete or manipulated addresses from the DNS server. This ensures that the system uses the correct addresses.
How to Clear Host Cache in Edge browser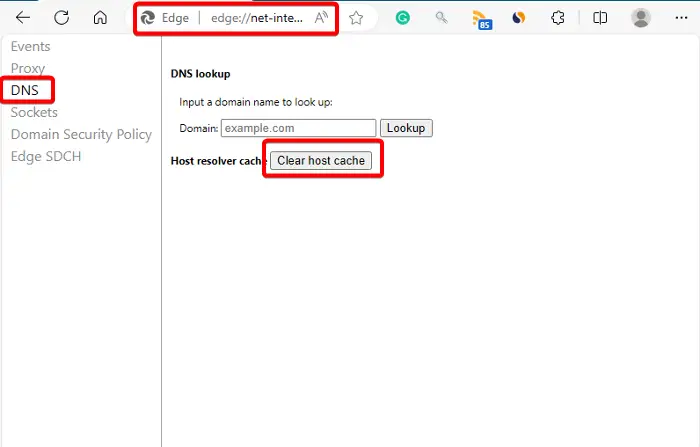 Edge hosts its own DNS cache and hence, you can clear it easily as and when you want.
Launch Microsoft Edge, and open a New Tab. Now, type the below address in Edge's address bar and hit Enter:
edge://net-internals/#dns
Now, click on the Clear host cache button to flush the DNS cache in Edge.
Read: How to clear the Cache in Windows 11
Does clearing the host cache delete data?
Clearing the host cache frees does not delete data or free up space. It deletes the DNS entries only. If you want to clear some disk space, you have to clear the browsing cache which is different.
Read: Cannot open particular website in Chrome, Edge, or Firefox
How do I clear cookies in Edge?
To clear the cache and cookies in Microsoft Edge, open Edge > three dots on the top right > Settings > Privacy, search, and services > Clear browsing data > Clear browsing data now > Choose what to clear > select Time range > Cookies and other site data & Cached images and files > Clear now. Alternatively, type edge://settings/clearbrowserdata in the browser's address bar and clear your browsing history, cookies, and cached images and files in minutes.