In this post, we will show you how to change or set Device usage in Windows 11. Windows 11 is so considerate; you can do a speed setup and skip certain things and then go back later to finish up. Windows allows you to skip certain things and do them at a later time when it is convenient. As long as the settings are not very important to the operation of Windows, you can skip them. It is, however important to know how to change or set Device usage in Windows 11.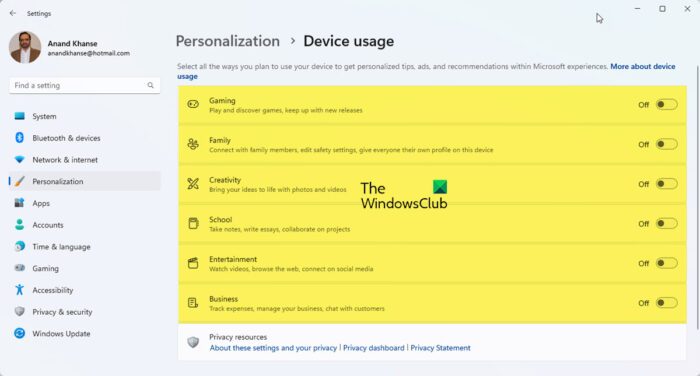 How to change or set Device usage in Windows 11
The Device usage that is chosen will tell Microsoft how you plan to use the computer. This will cause Windows to display personalized ads, tips, and recommendations according to the device usage that you chose. If you did not choose device usage when you were setting up or wish to make any changes to the device usage, you can do so at any time by following the steps in this article.
Device usage choices
Enable or disable device usage choices in the settings
1] Device usage choices
There are six Device usage choices available in Windows 11, they are:
Gaming – there will be suggestions about games, and popular games releases. With Microsoft owning Xbox, you may get Xbox Game Pass trials.
Family – There will be suggestions on how to make the computer family oriented. Different users have their profiles and password. Edit safety settings and also connect with family members by setting up the Microsoft family group.
Creativity – You will receive suggestions on apps and websites that are connected to creativity.
School – You will be given suggestions on ways to make use of One drive to store your school work. There will be suggestions on other apps that will make doing school work by yourself or collaborating with others online.
Entertainment – Windows will have suggestions on how to watch videos, browse the web, and connect on social media,
Business – Windows will have suggestions on apps that can be used to manage your business, track expenses, and communicate with customers.
2] Enable or disable Device usage choices in the settings
You may have skipped the device usage options when you were setting up Windows or you want to change the device usage settings, by enabling or disabling any one or all. To do so, you can follow these steps: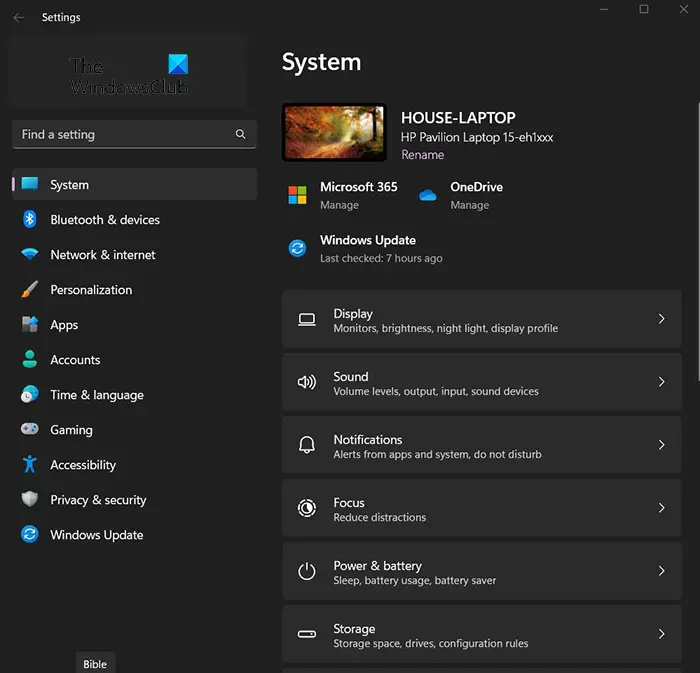 Click the Start button and then click the Settings icon or Right-click on the start button and select Settings, you can also press the Windows key + I to access settings. The Settings window will appear.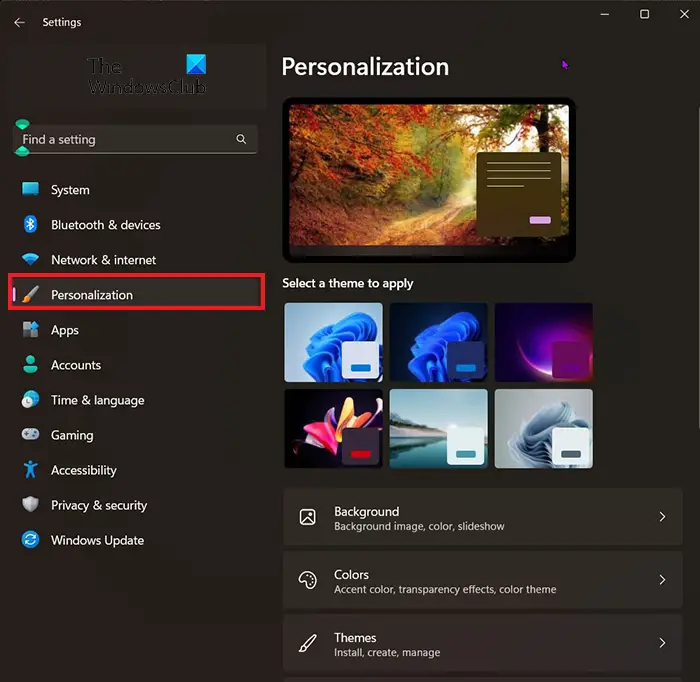 To get to the Device usage options, look to the right of the Settings window and choose Personalization.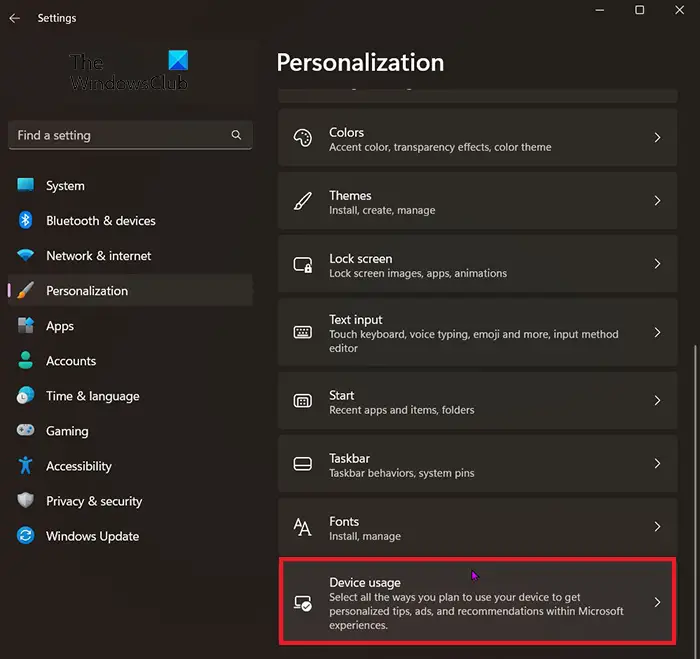 After clicking on personalization, look for  Device usage. It will be close to the bottom of the window. when you have found Device usage, click on it.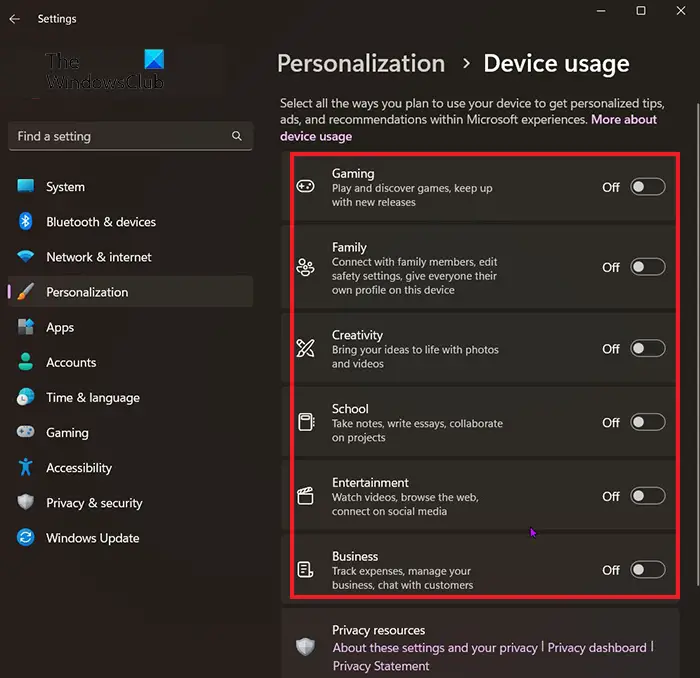 The Device usage window will appear and you can disable or enable the usages that you want. It is possible to enable or disable all or do a mix.
Read: How to Enable or Disable Title Bar Shake in Windows
How do I get to Devices Settings in Windows 11?
For your information, Devices setting is included in the Windows Settings panel. To get the Devices settings wizard, you need to press Win+I to open Window Settings panel first. Then, switch to the Bluetooth & devices and click on the Devices option on the right-hand side.
What is Device usage in Windows 11?
Device usage setting in Windows 11 helps Microsoft to configure the computer as per the requirements. As said earlier, there are multiple options, including Gaming, Family, Creativity, Entertainment, Business, etc. Your computer will change a few settings and personalize it as per the chosen option.