Want to go retro? Try applying the old Windows 98 Plus! themes to Windows 7 or Windows 8. Yes they do work and you can apply them easily!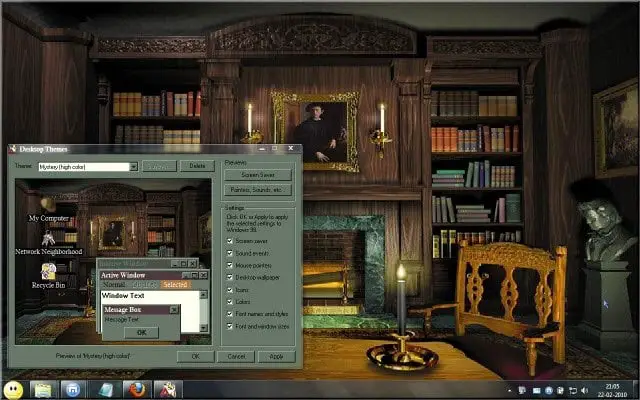 How to use Windows 98 Plus! themes on Windows 7/8
Extract the contents of the downloaded .zip file to your desktop. Move its content, the Plus! folder on to the desktop.
Open the folder, right click on THEMES.exe and select Properties.
Click on the Compatibility tab and in Compatibility mode section, check Run this program in compatibility mode.
From the drop down menu, select Windows 98.
Click Apply > OK.
Now click open Themes.exe and from its drop down menu select the theme you want to apply.
Thats it!
You will find that your wallpaper, cursor, font, etc, all have gone retro!
I tried it and it worked for me on Windows 7. Sergio says in the comments, that it worked on his Windows 8. Anyone planning to try this on Windows 10? Let us know if it works!
[UPDATE: Scooter mentions in the comments that it did not work on his Windows 10].
Make sure you create a system restore point first.