I came across a client machine where, whenever he Hibernated the computer, it ends up shutting down the machine. What used to happen was that he first used the Hibernate option. Then while switching back on, the computer would get stuck on the start-up screen and finally turn off the machine, losing all the saved data.
Hibernate shuts down the computer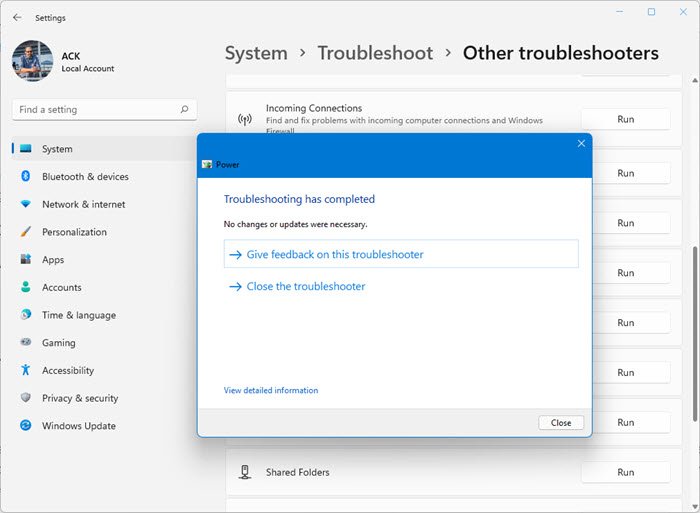 If your Windows 11/10 computer shuts down when you Hibernate, you can try these suggestions:
Reset Power Plan to default
Use Windows Recommended Power Plan
Run Power Troubleshooter
Uninstall any 3rd party OEM Power Management software
Update Display Drivers
Update BIOS
Troubleshoot in Clean Boot State
I had some idea of how to approach this issue. The first one needs to check one's Power Plan because I have experienced before, that a corrupted power plan can cause strange issues with Windows Sleep, Shutdown, etc. So first I decided to delete the power plan since he was using a custom power plan I had created for him. Remember if you're following this you cannot delete the standard power plans – you can only just reset the plans to default settings – which you should!
So I opened Control Panel\All Control Panel Items\Power Options\Edit Plan Settings.
You can also just click on the Battery icon in the notification area and click on More options.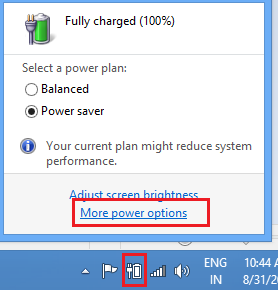 Next, select the power plan you created and use and click on Delete this plan. Now use one of the built-in standard Power Plan and see if the problem goes away.
Unfortunately, I had the same problem, so I decided to reboot the system in Selective Startup. In Windows 11/10, to disable or manage startup programs, you have to open Task Manager and click on the Startup tab. Here you can see the list and right-click on any entry to Disable it.
So I disabled all non-Microsoft related items except the drivers and rebooted. But I still had the same problem.
So finally I thought that it might be a driver-related problem, since most of the time, the Sleep or Hibernate related issues are related to Display drivers. My client was using the Nvidia driver card. Luckily I found a driver that is released for Windows 10. So first I uninstalled the current driver, rebooted, and then installed the newly-downloaded drivers. Once it was installed, I rebooted again.
Then I found out there was also a BIOS update available for his Laptop model (It was a Samsung Laptop). So I updated that as well.
Now I tried to Hibernate and voilà it worked. So it's either the Power Plan or Display drivers or the BIOS update that may help you fix this problem. I'm still not sure which one. So in case if you're ever experiencing this problem I hope my steps will help you troubleshoot the problem.