goScreenCapture is a handy screenshot tool for Windows PC, that lets you instantly take screenshots and it also offers some basic editing features that make it a complete all-rounder. The tool is well-built and serves the purpose well. It is free to download but requires registration and e-mail verification which is free of cost.
goScreenCapture for Windows PC
To start with, like most other free screen capture software, there are three capturing modes available. With goScreenCapture you can capture the entire screen, a specific window, or a specific area of the screen. The entire screen capture is very understandable, in a specific area you need to select an area as we do in Snipping Tool, and under a specific window, you need to point up to the application window that you specifically want to capture.

Once you've taken the screenshot, a new image editor like a window, pops up containing the screenshot.
Here you can edit the taken screenshot and then save it or just simply save it without editing. The editing tools are minimal, but you can always switch to other advanced tools for editing the screenshots.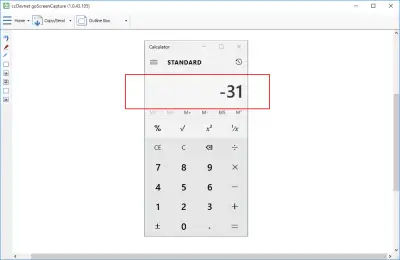 goScreenCapture offers very basic editing tools like a highlighter, lines, textbox, simple box and etc. You can even create your own custom tools based upon any of the above-mentioned tools.
As an example, I created an outlined box with the help of a simple box tool and a textbox tool with low opacity background and a custom font. You can create innumerable tools with color or some simple variations as per your requirements.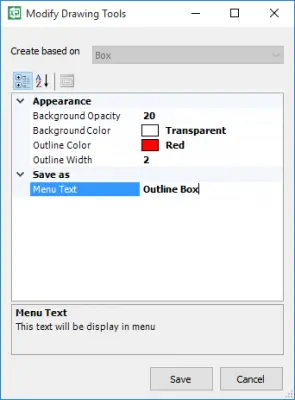 goScreenCapture features a few sharing options, they are:
To Clipboard
Via email client
Via ccDevnet goTransfer (transfer app by the same developer)
To Microsoft Paint
To Facebook
Save As
Sharing to Microsoft Paint is a useful extension and lets you easily switch to MS Paint for a bit more advanced editing of captured screenshots. Support for more editing tools like Paint.Net, Photoshop, etc. would have been appreciated.
goScreenCapture is a great tiny little tool that serves the purpose, it can be very handy and helpful while taking screenshots and saving them. On top of it, the minimal editing features and variety of sharing features add a twist and thus making the tool worth the download.
Click here to download goScreenCapture. The tool is free but requires email registration.
Take a look at our Windows Screen Capture Tool too.
What is screen capturing tool?
A screen capturing tool helps you capture the screen or record the screen and turn it into a video. You can capture screenshots like mobile on your Windows PC with the help of a screen capturing tool. For your information, goScreenCapture is a feature-rich, handy, and lightweight screen capture tool that you can use on Windows 11/10 PC.
Can Snipping Tool take screen captures?
Yes, Snipping Tool can take screenshots on Windows 11/10. You can set things up as per your requirements and capture a screenshot within moments. However, the only problem is that you need to use your mouse and cannot use the Print Screen button to use this app.