Gmail from Google is one of the most popular email services available for today, and for very good reasons. The service sits at the top with over 1.5 billion users; therefore, hackers will target anyone with a Gmail account.
How to securely sign into Gmail
To make sure your account is secure at all times, we are going to discuss how to securely sign-in to your account with relative ease. Here are a few tips that will help you sign up for and create a Google account and show you how to sign in or log in to Gmail securely.
Gmail Sign Up
Gmail Login
Recover Gmail password and username
Gmail multiple accounts login
Track multiple Gmail accounts
Gmail Sign in Security Tips
1] Gmail Sign Up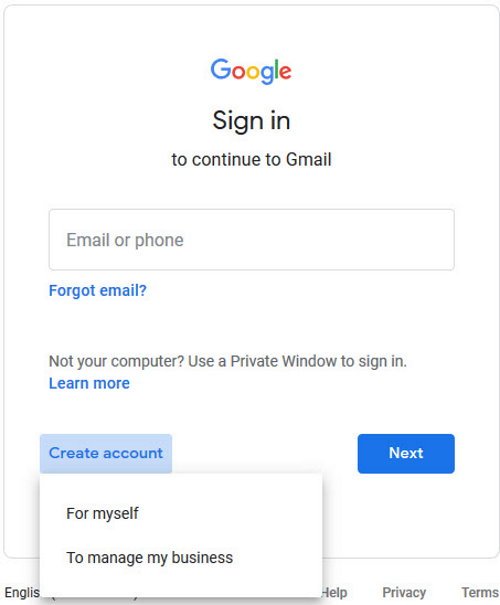 If you want to sign up for a Gmail account, visit www.gmail.com. Click on Create an account. After doing so, select For Myself, or To manage my business. Fill out the required details, and from there, accept the terms and conditions before moving on.
2] Gmail Login
When it comes down to logging into Gmail, please bear in mind there are several ways to get this done. However, we will be focusing on the two main ways, and they are the regular Gmail website and desktop applications such as Outlook.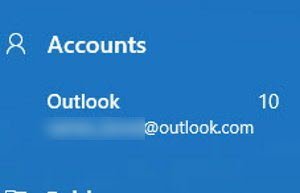 OK, so to sign-in to Gmail on the web, visit the official website, and right away you should be brought to the sign-in section. Simply add the details such as your Gmail email address, and personal password to move forward.
Using another client such as the Outlook app on Windows 10 to login is another great way. Complete this task by launching the Outlook app, then click on Accounts. This should bring up new options from the right-pane area.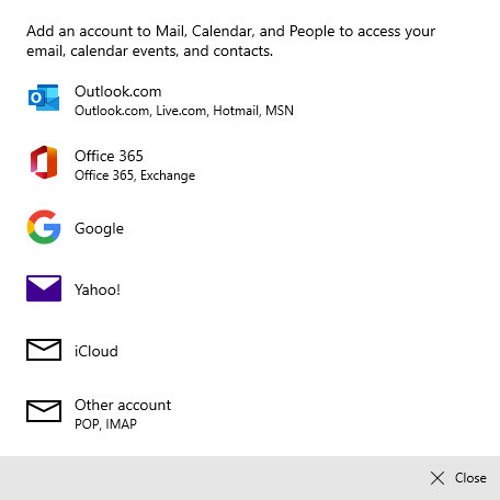 Select Add Account, and from the new window, please click on Google and continue following the basic instructions to get the job done. Once its over, all mails from your Gmail account will show up in the Outlook app.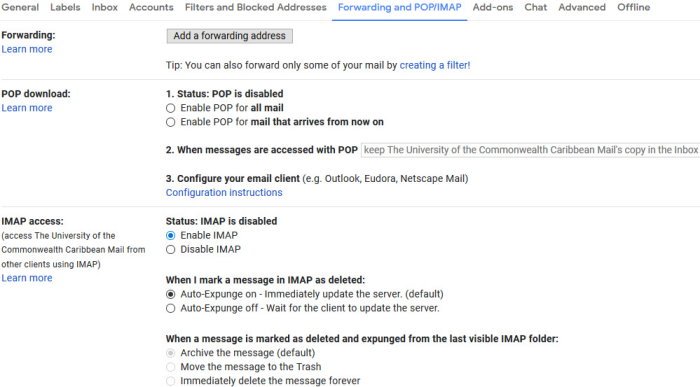 If you want, we suggest activating the mail forwarding feature located in the Settings area. We can get there by selecting the gear icon from the top-right corner when signed into Gmail, and then choose Settings from the drop-down menu. After doing so, click on Forwarding and POP/IMAP, and then configure it to your liking.
Read: How to secure Gmail account from hackers.
3] Recover Gmail password and username
In terms of recovering your Gmail password and username, this is another simple task. You can recover your password by visiting here, and to recover your username, just go here and you're done.
4] Gmail multiple accounts login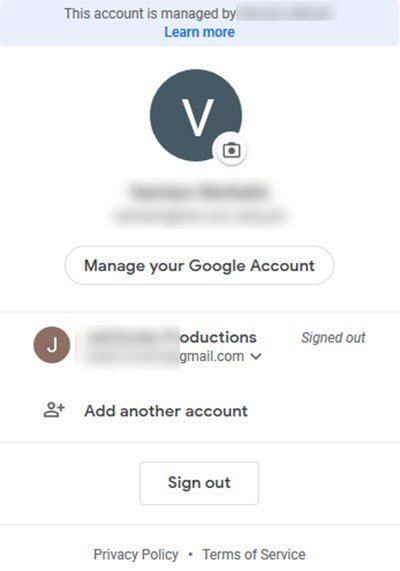 You may find yourself in a situation where you may want to login with multiple accounts. This is a super easy task, so let's discuss how to do that, shall we? Good.
OK, so the first thing you will be required to do, is open your Gmail account, then click on your profile image from the top-right corner of the service. From the menu that appears, select Add Account. Follow the instructions from there on to sign-in to the account you want.
Bear in mind that accounts carry separate settings, however, there are times when you sign out of one account and sign-in to another, settings might carry over is Gmail is unable to determine which account you're using.
5] Track multiple Gmail accounts
One of the best ways to keep track of multiple Gmail accounts is to use GmailNotifier. You also have the option to use Gmail Notifier from CodePlex.
6] Gmail Sign in Security Tips
Seeing as your Gmail account contains a lot of important and sensitive emails, it only makes sense for you to secure it and do not take the sign-in process casually. The first step you must take, then, is to use strong passwords at all times.
You can also learn how to generate strong passwords to make it harder for hackers to gain access to your account.
Additionally, you can also check the Gmail Security Checkup to see if there are any underlining issues. Please read here to learn more about your Google Account security.
Stay safe!
These links may also interest you:
Hotmail Sign In | Yahoo Login | Facebook Sign In | Twitter Sign In Help | PayPal Login | Skype Login | LinkedIn login tips.