Verizon has an offer that offers Disney+, the on-demand streaming service, on us for 6 months if you are subscribed to its Unlimited plan. While the offer works, it has left many customers confusing on one can activate or get this offer. This post looks at various methods you can follow to get Verizon Disney Plus/Disney Plus Verizon Offer.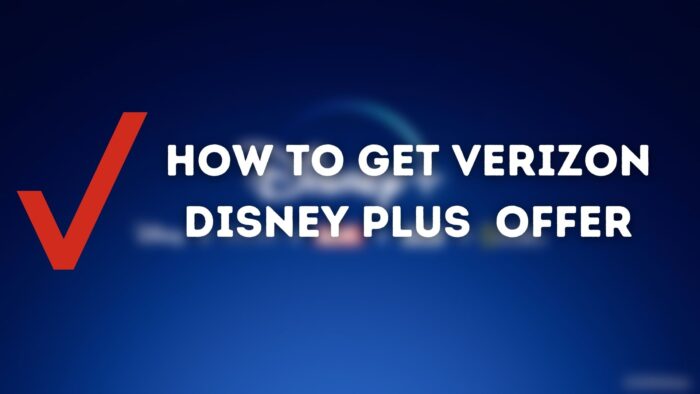 How to Get Verizon Disney Plus or Disney Plus Verizon Offer
You can grab this offer either through the web browser or through the My Verizon App. Be aware that add only Disney Plus, select Disney+ promotional offer, or subscribe to Disney Bundle, including Disney+, Hulu, and ESPN. You can use a new email address or connect an existing account.
Using Web Browser
Open any browser, and Sign in to your Verizon account.
Navigate to Account > Add-ons & apps > Add-ons & apps overview
Locate the Entertainment section, then click Learn more in the 'Disney+' section.
Select Disney+ or Disney Bundle offer, and add to your subscription.
Using My Verizon App
Open the My Verizon app, and Tap the More tab, then select Add-ons & Apps.
Select View All from the Entertainment section and then tap on Learn More in the Disney+ section.
Review the info, then tap Get it now or Enroll
Confirm the email address you wish to use with your Disney+ subscription, then tap Validate.
To continue, accept the Terms & Conditions by selecting the checkbox then tap Confirm.
Review the info, then tap Go to Disney to launch the Disney App.
Are ESPN+, Hulu, or Hulu Live Included with Disney+?
No. You will have to pay $6 and subscribe to the Disney Bundle to get those subscriptions along with Disney+. Also, it is available only to limited handsets, so make sure you have it.
Who's Eligible to Get the Disney+ Promotion?
You need an unlimited plan on a specific device. If you have a business account, Verizon Home Internet, and if it's already registered, you cannot activate it.
How to Change to a Plan That Includes the Disney+ on Us Promotion?
If you change to a new plan before this plan completes, your account will incur prorated charges for the subscription until the new plan starts.
Related: Fix Disney+ Hotstar error codes: 10 common error codes explained.
I Already Have Disney+. Can I Still Take Advantage of This Promotion?
Yes. If this is the first time you have subscribed through Verizon, then your Multiyear subscription through Disney will pause, and your Verizon subscription will start. Make sure you have the same email id on both Verizon and Disney+. If you are on a yearly subscription, then it will be canceled. If you subscribed through any third party, you would receive an email to manage your existing subscription.
What Happens at the End of the Promotion?
After your Disney+ promotional subscription ends, the Disney+ promotion automatically changes to a paid subscription. Your Verizon account is charged the standard subscription charges. Make sure to cancel it before it ends.
How Do I Cancel My Disney+ Subscription If I Need To?
You can cancel Disney+ anytime on the Manage Disney+ page in My Verizon App or Website. You will need to go to the Your Add-ons tab, and then locate the subscription, and choose to remove it.
That said, be aware that if you cancel your Verizon subscription or change it, it will reflect accordingly on your Disnney+ Subscription. It will get canceled.
Verizon rolls out these offers from time to time for their premium subscribers, especially those who are on an unlimited plan. If you are not seeing this offer now, it will show up sooner or later as these are promotional methods offered as a combination from Verizon and Disney.
I hope the post helped you to get the Verizon Disney Plus or Disney Plus Verizon Offer.