If you are facing Windows Update error 0x800f0830-0x20003 while trying to update Windows 10, this tutorial will help you fix it. This error primarily seems to be caused by developer-related settings on Windows 11/10. It might also be caused by corrupted system elements, disabled Windows update services, etc. In this guide, we will show you various ways to fix the error.
Error 0x800f0830-0x20003
The installation failed in the SAFE_OS phase with an error during INSTALL_UPDATES operation
Windows Update error 0x800f0830-0x20003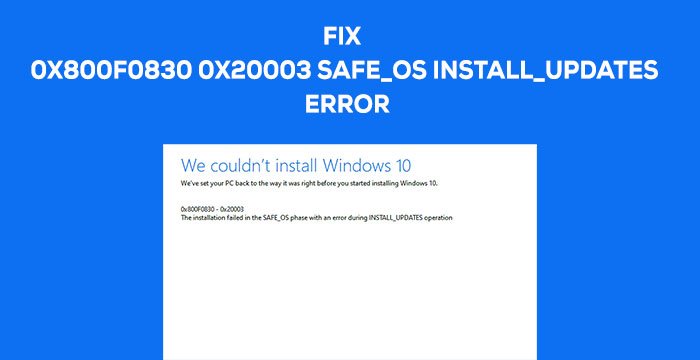 The failure occurs during an update where OS is not able to migrate the driver as it causes illegal operation. It results in a rollback of the operating system. This is a SafeOS boot failure, typically caused by drivers or non-Microsoft disk encryption software. During the SafeOS phase, the system verifies that everything, including drivers, is behaving as they are expected. Any operation which is not secure or signatures are missing will cause an issue when it comes to system stability.
Installation failed in SAFE_OS phase with error during INSTALL_UPDATES operation
These are the possible methods with which we can fix the error.
Disable Developer Mode
Run Windows Update Troubleshooter
Reset Windows Update Components
Let's see each method in great detail and fix the error.
1] Disable Developer Mode
The error is caused due to developer-related settings. The primary fix we have to do to solve the error is disabling developer mode. You can disable developer mode in Settings. Go to Settings and select Update & Security. Then, click on the For developers tab in the left side panel. In the For Developers page, toggle the button under Developer Mode to disable it.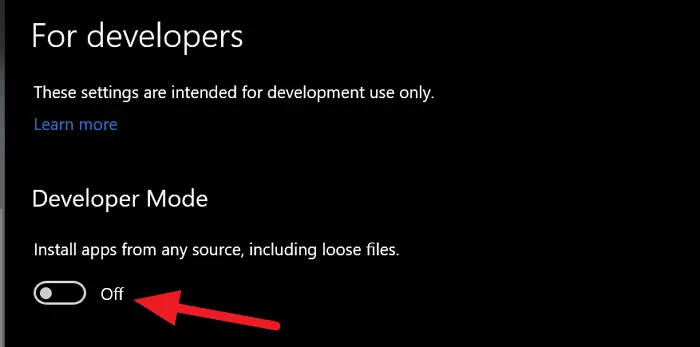 Restart your PC and try to update. If the problem still exists try the next method.
2] Run Windows Update Troubleshooter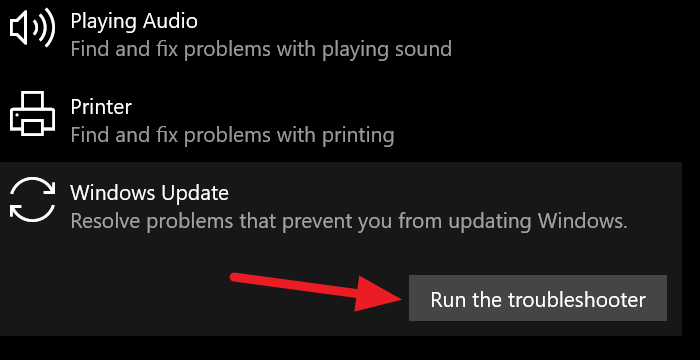 Windows Update Troubleshooter can fix almost every problem related to Windows update. Running it might help you fix Error 0x800f0830-0x20003. In the Update & Security tab in Settings, click on Troubleshoot on the left side panel. Click on Additional troubleshooters in the Troubleshoot page and then click on Windows Update in the Additional troubleshooters window. You will see the Run the troubleshooter option. Click on it to run.
The troubleshooter will run and fix the error. If not, try the following method.
3] Reset Windows Update Components
If the Windows Update Components are corrupted by any chance, this error might have occurred. You need to reset Windows Update Components to fix the error.
Try updating Windows after the reset. It should fix the error.
Related posts: