On Windows 10, you can add multiple display languages and input languages or even change your default language to anything to suit your preferences. So if you like everything in English, but most of your tasks are in Hindi, this can be accomplished by installing two languages, and then use the Language bar to switch between them. As a matter of fact, you can also enable settings which allows you to change keyboard when using an app.
Languages are also used for Handwriting, Text to Speech, Speech Recognition. What has changed with Windows 10 v1803 is that it's now easy to figure out if the Language supports these features. Prior to this, you had to install the language, and then look inside to figure out which features were supported.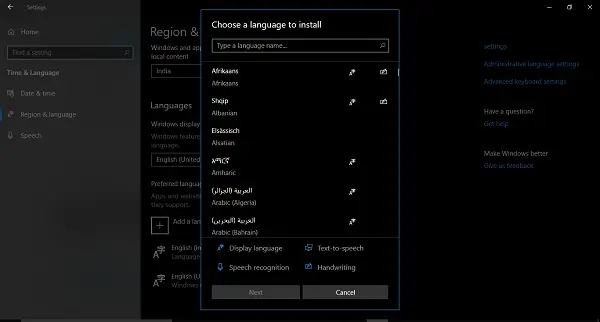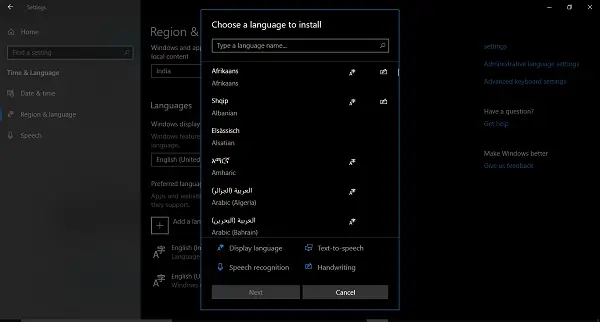 Steps to figure out supported features in Windows 10 Languages:
Go to Settings > Time & Language >Region & Language.
Under Preferred Languages > Add a language.
This will open a search box where you can find any language by typing few keywords. It also includes icons next to the name representing the supported features which will help you identify if the language supports the features you were looking.
In case you cannot find the language, a link to the store will be shown at the end of the search result.
Once you find the language, select it, and click Next,
The next screen will prompt you to set it as the default language, use for Handwriting, and also download speech data.
Once installed, you can go to Languages, select the language and then choose options. Here you can get options for those features if any.
What I find useful is you can add related keyboards for that language. So as an example, when I choose Hindi, I get options to add keyboards of Marathi, Nepali, and Devnagri as they have the common script.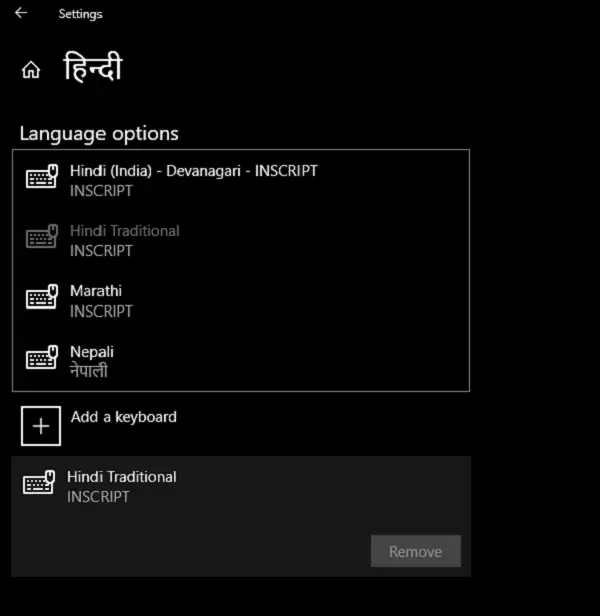 Note: Speech is related to Cortana in Windows 10. So if you don't find the language available for Speech, it means that Cortana doesn't support that language. However, if you are using any third-party application, it will work without a problem.
Do you find this feature useful with Windows 10? Does it make it easier for you to find supported features for a language?