Windows has supported multiple languages from the start. Now, it even lets you have multiple languages installed on your PC. You can use one for display, while the other can be used to type, and so on. That said, Windows also supports option to quickly change the language, which makes it convenient to switch between them during typing.  This, according to some, is become a problem. Many are unable to remove a language from Windows 11/10.
One of the reported scenarios is when you install languages that share a common base language. So you can have English UK, English US, English India. Post this; you cannot uninstall any of these languages from the Preferred Languages list. This becomes an annoyance if you just installed them for trying out but not actually typing work. The input selector keeps you bugged now and then.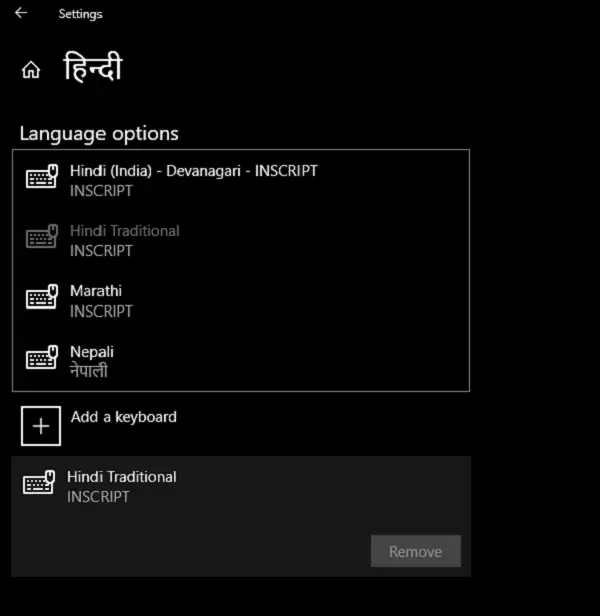 Unable to remove a language from Windows 11/10
From the Start menu, search for PowerShell. Right-click Windows Powershell in the search results and choose Run as administrator.
Type or copy/paste the following command at the command prompt, and then press Enter.
Get-WinUserLanguageList
After typing this command, make a note of the "LanguageTag" listed for the language you wish to remove. You will need it in the next step.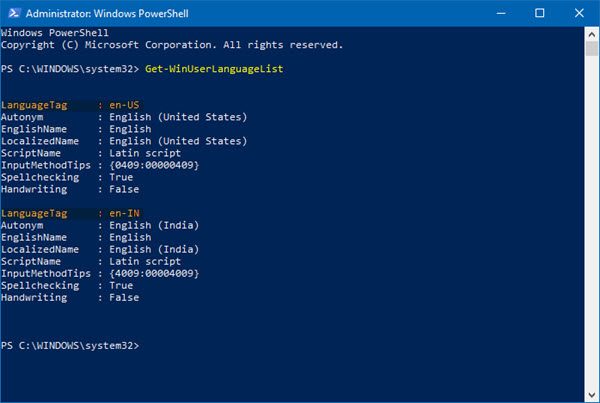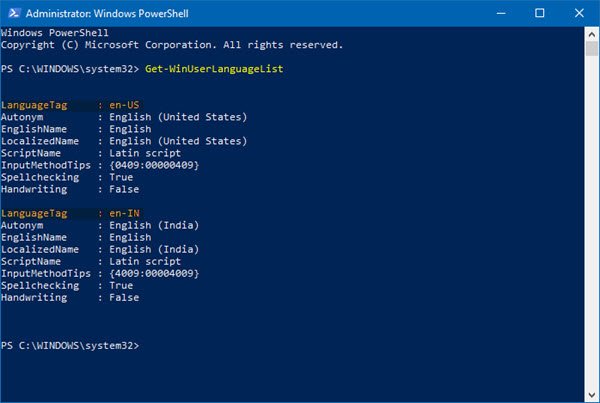 Type or copy/paste each of the following commands at the command prompt, and then press Enter.
$LangList = Get-WinUserLanguageList
$MarkedLang = $LangList | where LanguageTag -eq "<languagecode>"
$LangList.Remove($MarkedLang)
Set-WinUserLanguageList $LangList -Force
In the following above commands, instead of typing <languagecode>, replace it with the language tag you wish to remove, such as en-IN for English (India).
This should mostly work for you, but if this doesn't, here is another way to get this done which might be a lot easier. These languages remain because they are similar, tried for our display, and used language.
What one person suggested is to change the setting at Region & language/languages/windows display language to something else other than the one you want to remove it. Also, lower the language order to the bottom at Preferred languages menu and restart the computer, then remove the language that you don't need.
While Microsoft has introduced this as a feature to help many who would want to use multiple languages, they need to fix this. Instead, I would rather like an option where I can select if this language should be available with input or just display or need to be available in touch.