Are you looking for a way to settle those tiny family disputes? Take out a board game, involve everyone in it, and let the best man win. Weekends can be dull when the family is together at home and needs to spend some time. So, we have listed the top 10 family and kids games for PC on Microsoft Store. You can thank us later. Because what is better than the family sitting around together for a round of UNO?
Family & Kids games for Windows 11/10 PC
We have curated the top 10 list of family-friendly games based on their user experience, graphics, and gameplay. So, no matter what, your family weekends are packed with a fun-filled time.
1] Ludo Kings Star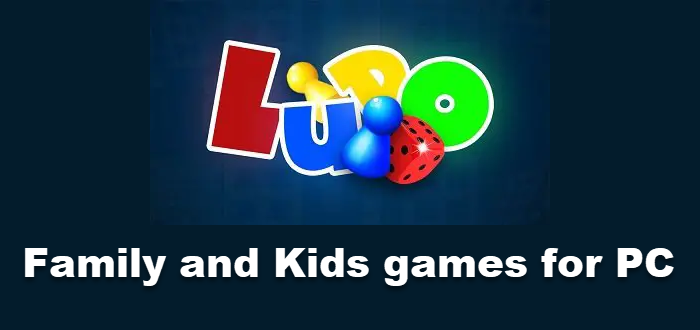 I will start with the absolute obvious here. Ludo King Star is basically the game that was the sole reason for siblings scratching their eyeballs out. But, you would be lying if you said you didn't love the family game nights with Ludo.
Ou gets four players to every suit, and tactfully through strategy go through the board of four suits to return to your designated home victorious. Download it from here right now.
2] Kids Games Learning Math Basic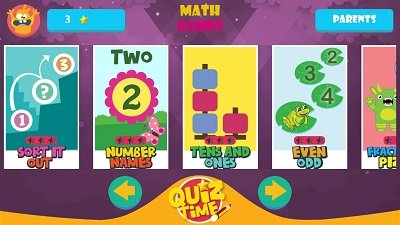 So, if you are looking for a game that your kids can have fun and learn from then Kids Games Learning Math Basic is the right pick for you. Math concepts like counting, subtraction, addition, tracing an writing numbers and sequence of number everything. You can get this and make learning fun for your kid today. Download it from here.
3] Piano Tiles: Classic Songs
Are you looking to spend a quiet afternoon with your kids clicking on black tiles to become a classical music maestro? Then this is the perfect game for you to instill the sound of music for your kids. Spend away hours trying to tap on every black tile for the classic flow.
You can easily download it from here on the Microsoft Store.
4] Kids Preschool Learning Games
Are you looking to get your kid into preschool soon? Get them this Kids Preschool Learning Games to help them learn better with more fun. This app has everything that a preschool curriculum would have. Counting, alphabets, colors, etc.  They have many games playing like a scratch to reveal to spot a different kind.
You can easily get them to be interested in learning through number recognition, visual perception, vocabulary, etc. Make learning fun for your kids and download this from here.
5] Masha World
From the amazing cartoon franchise Marsha and the Bear, their PC version game is geared to give your kids a time to remember. Marsha is a curious little girl who will get into adventures every day with Bear.
Gear up and let your kids get into Marsha's world and solve easy games with her. Download it here from the Microsoft Store.
6] Word Crossy – A crossword game
The best way to help kids learn and play is to start with vocabularies. That's where Word Crossy is a very wonderfully intelligent game for you to spend time with your kids.
Sitting across the fireplace trying to combine words to solve a puzzle, what better way to relax with your family after all? Download it from here on the Microsoft Store.
7] Shapes & Colors Nursery Games
Shapes & Colors Nursery Games is a preschool learning app for your kids. They have many interactive shapes and objects from the household that help your kids learn and have fun along the way. You can easily spend a good evening with your toddlers helping them learn in the most interactive and colorful way possible. Download it right here.
8] Kids Colors (Preschool)
Kids Colors help your kids learn the name of colors in a very fun way. That's the whole point for them to learn and be happy alongside. And, by the time they are joining preschool, they will be a step ahead.
So, download this amazing learning game from Microsoft Store and have a play date with your kids.
9] Kids ABC Learning and Writing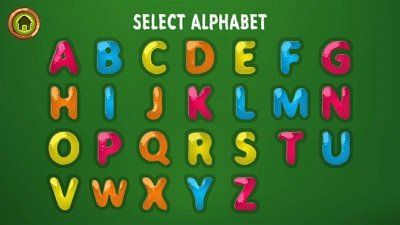 Kids learn when they are playing on your mobile or laptop. So, give them something to play and learn from. Kids ABC Learning and Writing game app is for toddlers and kids ready to go to school. You are making them learn with a playful mind throughout.
You can easily download this app for your kids from the Windows Store.
10] Kids Memory Match Games
With amazing graphics and multiple game storylines, you can use Kids Memory Match Games to help your kid's attention to detail. Your kids can choose from different environments and match colors and shapes.
This is a great way to learn and also spend quality family time with your kids. Download it from here.
Well, those were our top 10 list of best games for your kids available on Microsoft Store. Now, you can easily spend time with them and help them grow and learn along with it.