Any software needs enough CPU power when it downloads, and updates existing installs. If you receive error 0x80200070 during Microsoft Edge installation or update, then here is how you can fix it. The error is applicable for the new Microsoft Edge Chromium as well.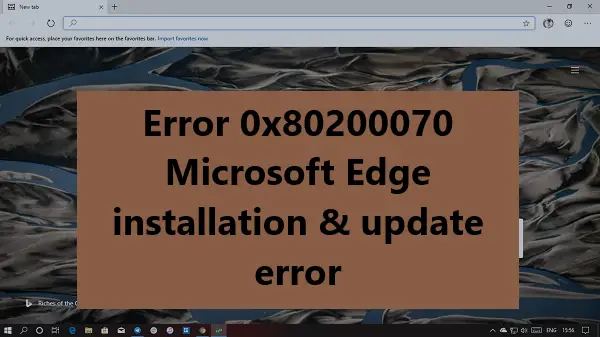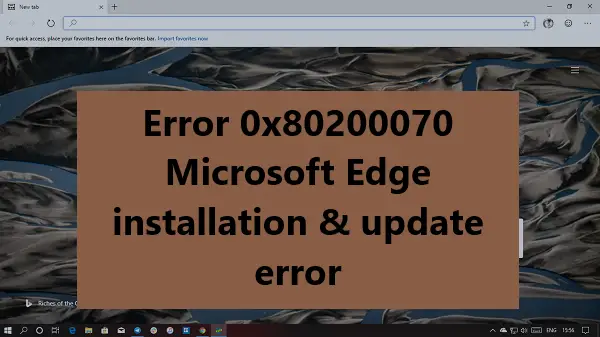 Error 0x80200070 while installing or updating Edge browser
The error occurs when Edge installation doesn't get enough CPU power to update or install. The only way out is to kill programs which are consuming a lot of PC resources.
Kill programs consuming resources
Remove or Stop unnecessary programs from the background.
1] Kill applications consuming resources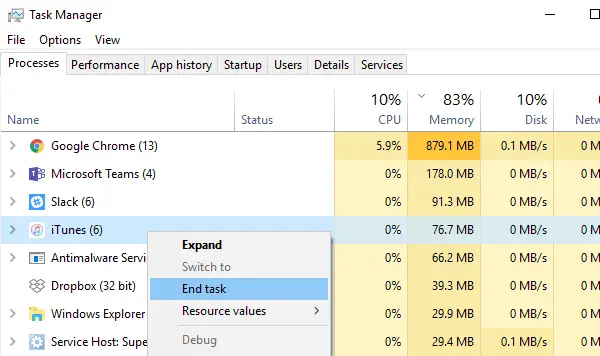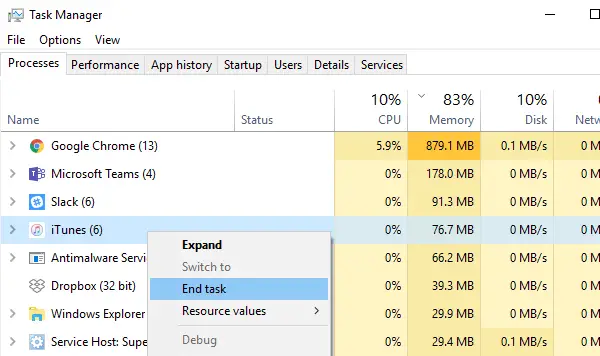 Open Task Manager, switch to the Performance tab.
Sort by CPU usage.
Close a few additional programs which are using maximum CPU power.
Retry the installation or update
If the error persists, it is best to restart Windows and immediately start the installation.
2] Remove or Stop unnecessary programs and services
If the processes or the applications consuming a lot of resources reappear even when you kill them, you have three options.
Stop the Service: If the program happens to be a service, you can choose to disable the Windows Service.  You will be able to find out if it is consuming excessive resources from the Task Manager. To do this, type Services.msc in the Run prompt, and hit Enter. In the Services list, find out the service which had been consuming a lot of power and temporarily Stop it.
Uninstall the Program: If it's not a service, you can choose to uninstall the program for the time being. Once you install Edge, you can always choose to install the application again.
Boot into Safe Mode, and try to update Edge. Safe Mode will make sure all unnecessary services and programs don't consume a lot of CPU processes and memory.
These tips should fix the error 0x80200070 during installation or update on Microsoft Edge in Windows 11/10.
Related read: Microsoft Edge installation & update errors.