Users of the Microsoft Edge browser get an option where when they close the browser window, a dialog box or a prompt shows up asking if the user is sure whether they want to close down all the running tabs.
How to confirm before closing multiple tabs in Edge
Now while this can get in the way of the haste that the user may be in, it can sometimes help the user avoid closing the window accidentally, which is found to be the occasional case. The setting for this prompt to show up in your browser may not be enabled by default, which is why I will demonstrate how users can enable the 'Do you want to close all tabs' prompt in Microsoft Edge.
Enable Close all tabs prompt in Microsoft Edge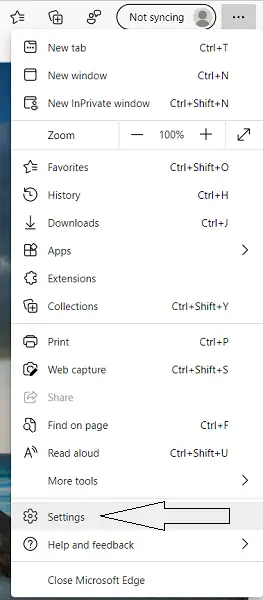 Open Microsoft Edge.
Click on the three dots visible at the top right corner of the screen and navigate to the browser's settings. You can, alternatively, use the shortcut keys Alt+F to open Edge settings.
On the left side of the Settings tab, you'll find a list of categories that further open relevant settings.
Find Appearance and click on it.
Here, on top, you'll find an option dubbed as Ask before closing all tabs with an option to either enable or disable it.
You can change it to be the way you want and close the settings window to apply that setting.

After this, every time your Edge window has two or more tabs running on it and you try to close the window, a prompt as follows would appear – Do you want to close all tabs?
In case you have chosen for the prompt to show up at all times and after seeing the prompt you select 'Don't ask me again,' it will revert back to the prompt not appearing unless you switch it back on.
Users should note that this functionality is present in the Canary version of the Microsoft Edge, but will be rolled out in the Stable version soon.
Related reads: