In Windows 11/10, by default, the Hibernate option is not activated in the Power Button options. Users may notice that there is no Hibernate option in Windows 11/10. The default options available are Shutdown, Restart, and Sleep. I am sure many of us, who use PC's a lot and have multiple programs open all the time, miss the Hibernate option.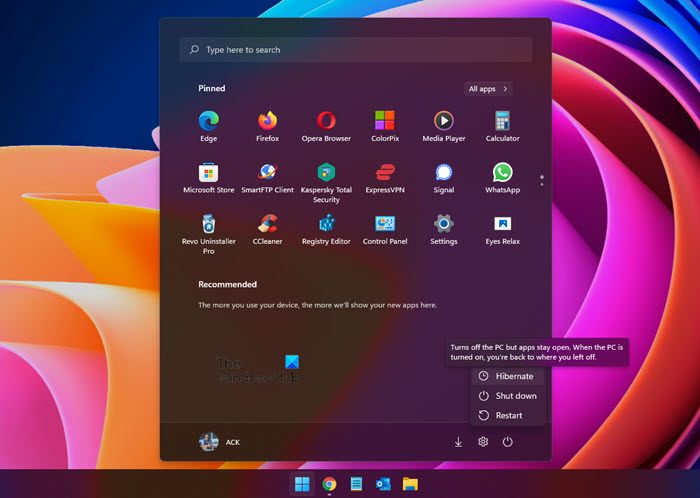 You can enable or disable the Hibernate option in Windows, using a command. If you want to display the Hibernate option in the Power Buttons options, you can follow these steps.
Show Hibernate option in Windows 11/10
To display the Hibernate option in the Power button list, you need to follow these simple steps:

Go to All Control Panel items and open Power Options from the list of items.
Now under Power Options, select Chose what the power button does from the left pane list of options.
Click on Change settings that are currently unavailable to change the power settings mentioned there.
Select the Hibernate option available in the list
Finally, click on the Save Changes button.
The Hibernate option is now available in the list of Power Button options of Start Menu, WnX Menu, etc.
That's it!
TIP: You can use our Ultimate Windows Tweaker, to enable or disable Hibernate easily with a click.
Want to check out these links?