TikTok is a famous video social network where everybody is sharing their videos and impressing the world with their creativity. You can sync your songs with special effects and make it even funnier. But just like any other Android Apps, TikTok app is only available on Mobiles. In this post, I will share how to download Tik Tok app for Windows 11/10 PC.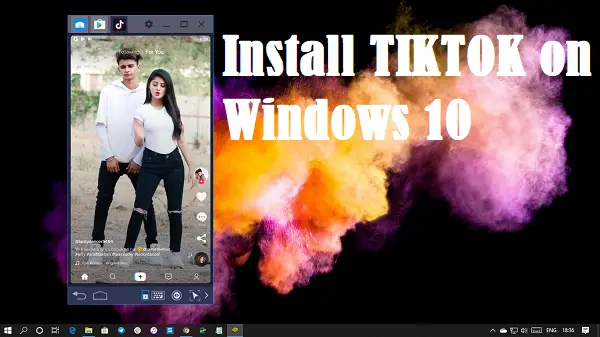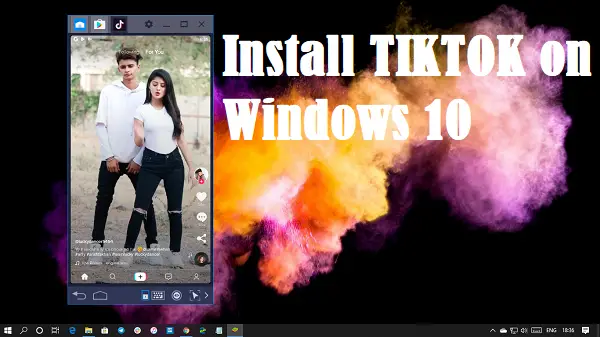 Download Tik Tok app for Windows 11/10 PC
Why would anybody want to install it on the computer? If you do not wish to keep using your mobile all day, but still want to watch Tik Tok videos, then you need to install on Windows 11/10 using an Android Emulator.
Download an Android Emulator
Install TikTok from Google Play Store
Open TikTok and set it up with your account
I have used BlueStacks in this post.
1) Download an Android Emulator
There are a lot of Android Emulators, and Tik Tok app works on all of them. These Android Emulators can be downloaded and installed on Windows. Once installed, sign-in with your Google Account. If you do not trust the emulator, create a temporary account, and use that.
Read: How do you speed up pictures on TikTok
2) Search & Download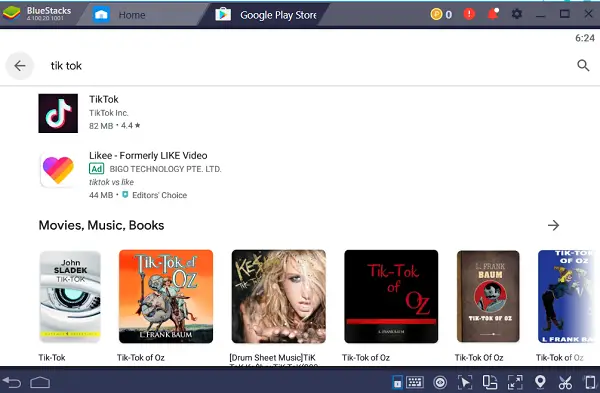 It will offer the Google Play Store with a search bar. Type TikTok, and search for the app. Once you find it, install it like you install any app on your phone.
Read: How to delete a TikTok account on PC and Mobile
3) Open Tik Tok and set it up
If you want to access or liked videos, and videos you have shared in Tik Tok, then make sure to sign in with the same account. If you are installing it just for fun, you can use it without signing in as well.
When you launch the app, it will automatically change the resolution, and Bluestakc will display the app in vertical mode.
While you may not be able to use it to create videos when on Windows 11/10, but you can have a lot of fun watching the videos.
So keep your phone down and enjoy Tik Tok videos on a Windows computer.
Related: How to use TikTok in a browser on PC.