To download all iCloud pictures to a PC, you can either use iCloud.com or iCloud for Windows. However, the cloud storage, by default, offers only 5GB of free storage. If you exceed this limit, you either must delete your content or upgrade to a subscription plan. Here's where offerings from other service providers take precedence. CopyTrans Cloudly happens to be one of it. The service offers an easy way to download and delete your iCloud pictures and videos simultaneously.
Download iCloud pictures to PC
iCloud lets you upload, store and view the photos you have on your Apple device to cloud or download them one by one. But there's one shortfall associated with it – the cloud service offers no way to download all photos at once through iCloud.com. You must manually download all the photos without selecting them all one by one. Moreover, it fails to preserve the album structure (only downloads photos by years).
CopyTrans Cloudly claims to reduce this clutter. It downloads all the photos and videos at once in the original format, size, and quality, and it also preserves your iCloud album structure. Let us see how it works!
Visit the official page and click on 'Download for Windows' button. When you do so, a passcode will be sent to your device. Enter the passcode.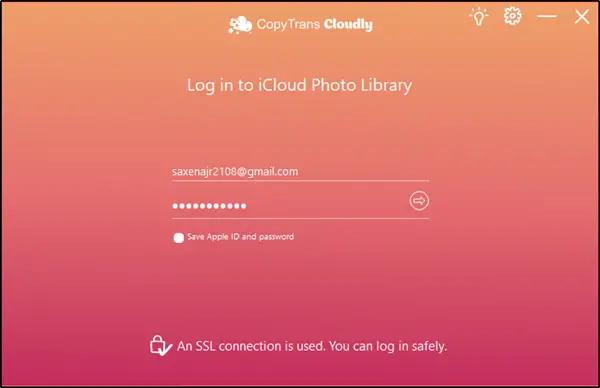 The download will begin. When complete, you will be presented with 3 options,
Download
Delete
Rescue.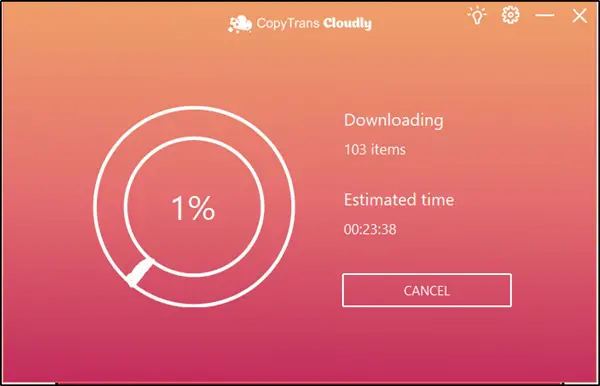 If you choose the 'Download' option, all your iCloud Photos and Videos will be ready for download on your PC within a click.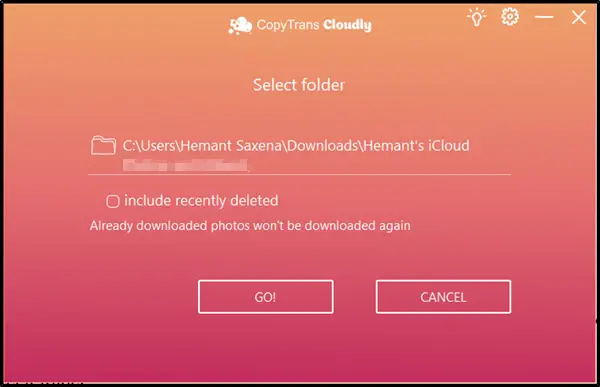 Select a folder of your choice and let the transfer process begin. After a few minutes, the transfer process will be completed and you can verify if the photos were downloaded to your PC by going back to the folder, selected earlier.
Here's the catch! The program fails to keep up the masquerade for long. After 100 photos/videos are downloaded to your PC, the program prompts the user to upgrade to a premium subscription. In my honest opinion, this act was a bit disappointing as nowhere in the start (download option) was it mentioned that the software comes at a price.
Nevertheless, if you wish to check it out, you can get it from their official download page.