Hotstar is one of the most trending streaming applications in India. Alongside Netflix and Amazon Prime, Hotstar is the most used application by Indians for streaming online content that includes, shows, movies, Live TV, and so on. While most of these platforms claim flawless streaming experience, errors do occur occasionally, which prevents users from accessing premium videos and streaming live content such as Live Cricket matches.
Some users are reporting a problem of Hotstar not working on their devices. This issue is often accompanied by an error message that states, Something went wrong. We are working on it. Read further to know how to fix the Hotstar error of Something went wrong.
Something went wrong, We are working on it – Hotstar error
You may have noticed; this error does not have a specific 'Error Code', hence, it means that the error has not been properly diagnosed, addressed, and documented by the Hotstar developers for some reason. The first check that you will need to make when you encounter this error is to see if Hotstar service is up and running. Sometimes, this error arises due to some script conflict on the server end (like too much traffic). Also, make sure you have a premium subscription for Hotstar before you proceed with the troubleshooting steps.
Now, if the server is not at fault, the issue could be at the user's end. Occasionally the browser or some third-party add-ons integrated with the browser thwarts the users from accessing Hotstar. This general error may appear on any device. The good news is that basic fixes have helped in combating it.
We have collated some solutions that will help you resolve the Hotstar error of Something went wrong We are working on it. Try these:
Check your internet connection
Change your browser
Clear browser data on Chrome browser
Turn off Chrome / Firefox extensions
Update your network drivers
Disable antivirus
Get the latest version of the Hotstar app
Reinstall the application
Let us see how to implement these solutions.
Follow the next steps to solve the Hotstar error of on your web browsers.
1] Check your internet connection
An unstable poor internet connection or poor connection speed can cause this error. Check your Internet connection and ensure that it is steady and is offering a decent speed that is needed for uninterrupted streaming.
2] Change your browser
If the site is up but you cannot access Hotstar on your current browser, switch to another one like Opera or Mozilla Firefox.
Please note – Supported browsers for Hotstar are Chrome (ver 75.x and above), Firefox (ver 70.x and above). You might face issues on other browsers like Brave, Edge, etc.
3] Clear browser data on Chrome browser
Many Google Chrome users have reported this error on their Chrome browser, and clearing browser data and Cache helped. You can follow these steps:
1] Open Chrome
2] In the top right corner, click 'More'
3] Now, click on 'More Tools' and then click 'Clear browsing data'. Alternatively, you can use shortcut 'CTRL + SHIFT + DEL'.
4] Select the 'Time Range' i.e. could range from 'Last hour' to 'All time'.
5] Now, select the types of information you wish to remove like the 'Browsing History', 'Cookies', and 'Cache data'.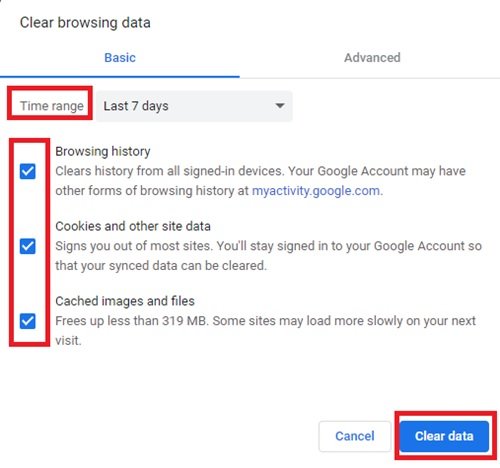 6] Once selected, click on 'Clear data'.
Now retry using Hotstar on your Chrome browser and see if the issue is resolved.
4] Turn off Chrome/Firefox extensions
If you use Chrome or Firefox, you will need to disable unnecessary add-ons. Follow these steps:
For Chrome – In the address bar on the Chrome browser, enter chrome://extensions.
For Firefox – In the address bar, enter about: addons and check the extensions tab.
Now, in the list of extensions turn off any extensions that are turned on.
5] Update your network drivers
You can update your network drivers by following the below instructions:
1] From the 'Start Menu' go to the 'Device Manager'.
2] Locate 'Network Adapters' and expand the category
3] Right-click on the device you want to update, and select 'Update Driver'.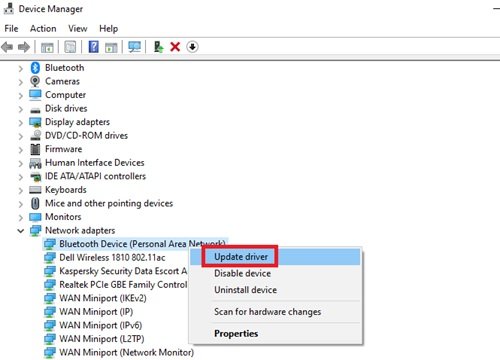 4] Select 'Search automatically for updated driver software'.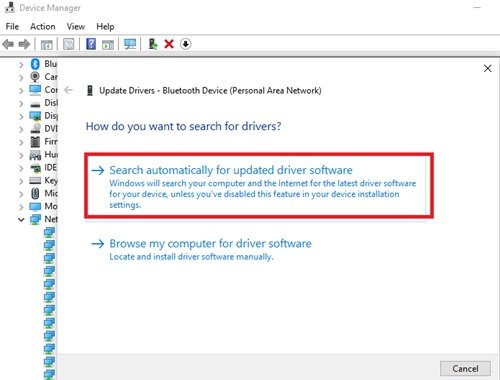 Done, this will update your Network Drivers. Once the update is done, restart your system and see if the issue persists.
6] Disable antivirus to resolve the Hotstar error of Something went wrong.
Few Antivirus firewalls have a tendency to block the exchange of data packets between your machine and Hotstar servers. So, try disabling Antivirus and then attempt to access the content on Disney+ Hotstar.
Follow the next solutions to solve the Hotstar error on your mobile devices.
7] Get the latest version of the Hotstar app
If you use Hotstar on mobile devices, then an outdated Hotstar application could also get you confronted with this error message. If you are running an old version, visit your respective app store and update the application on your device.
8] Reinstall the application
If the above fix did not work for you, then go to settings and uninstall the application from your device. Once removed, go to Play Store or App Store, download it again, and check if the issue is resolved.
Do let us know if this guide was able to help you resolve the Hotstar error. Also, if you have other solutions to fix this error, please do share it with us in the comments section below.
TIP: Know the solutions for other Disney+ Hotstar errors.