In Windows 10, there is a built-in spell checker that is embedded in your system. The spell checker and auto-correct features are supposed to work over different sections of Windows uniformly. In many scenarios, you might find the auto-correct feature productive, but if you think it is not working to your expectations, you may want to turn off this feature. You can manually turn off the auto-correct feature in the following way:
Manually disable Spell Checker & Auto-Correct
In order to deactivate the auto-correct feature in Windows 10, you will find this setting at Settings > Devices > Typing.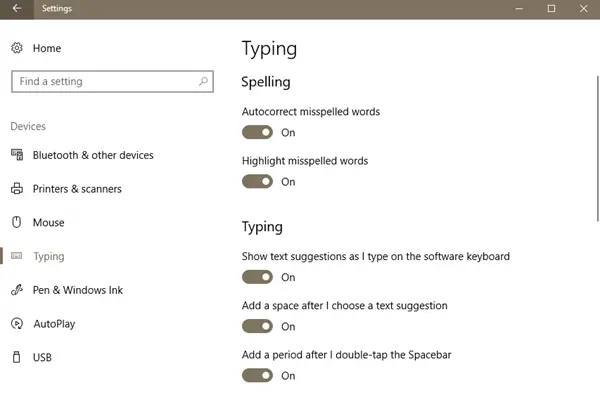 Toggle auto-correct on or off as you wish.
You can also try something different to get rid of the auto-correct feature. In this scheme, you need to add your regional language. Just navigate to Settings -> Time and language -> Region and language, in the right pane, click Add a language.
So far, I've added Hindi as the secondary language. Now, when you're writing something, if the auto-correct feature is not working according to you, press Windows Key + C to switch to a secondary language. As after switching, you'd have fewer misspelled words. In this way, you can switch between languages instantly, just by pressing the two keys combination.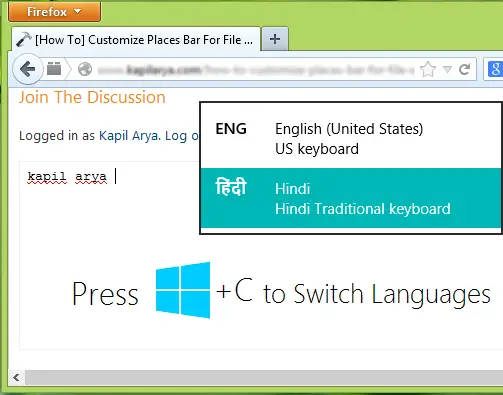 However, still, if you want to disable spell checker and auto-correct feature completely, try these steps:
Completely Disable Spell Checker & Auto-Correct in Windows 10
1. Press Windows Key + R and type the following and hit Enter:
C:\Windows\System32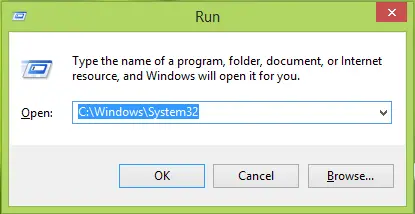 2. In the System32 folder so opened, type MsSpell in the search box and hit Enter. This will result in up to four files as shown below. You need to Take Ownership of these four files.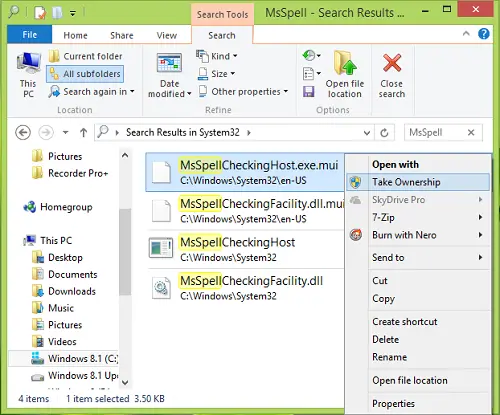 3. After taking ownership, rename these files to something that you can remember.
For example, rename MsSpellCheckingHost to MsSpellCheckingHost_old.
After renaming the four files, reboot the machine, you have now successfully disabled the spell check and auto-correct feature.
In the future, if you again want to restore or re-enable the auto-correct feature, just rename these files to their original name and turn on both the options in Windows Settings.
You can also disable Autocorrect and Highlight Misspelled Words settings using GPEDIT or REGEDIT.