This simple guide is designed to help you create a shortcut to open the Google Chrome browser in Incognito Mode. directly. Opening a browser in Incognito Mode helps the browser create a temporary session that is isolated from the browser's main session and user data.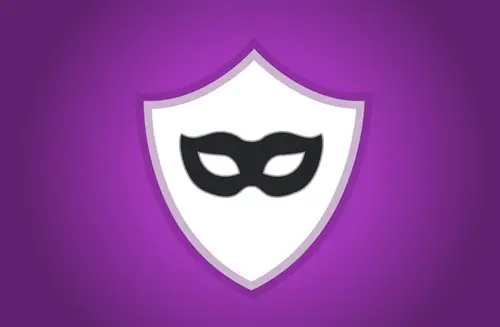 Every browser is designed to store tidbits of information in the form of browser history, searches, cookies, passwords, etc. It makes the job of an Internet user easier as he doesn't have to enter the website address manually, every time he visits the website.
However, it may slow down the speed of the browser affecting the browsing experience. As a remedial measure, you can try opening the browser directly in Incognito Mode.
Create a shortcut to open Chrome in Incognito mode
To create a quick shortcut to open Chrome in Incognito Mode do the following:
Right-click the empty space on your Desktop.
Choose New > Shortcut from the context menu.
Type the path to the chrome.exe file in the target box.
Follow this with --incognito argument.
Click the Next button to continue.
Give the shortcut a suitable name.
Choose an icon.
Click OK to save your changes.
On your Windows Desktop, right-click in an empty space of the screen.
From the list of options displayed in the Context menu, select New > Shortcut.
Next, in the Create Shortcut target box, add the path to the chrome.exe file followed by the –incognito argument.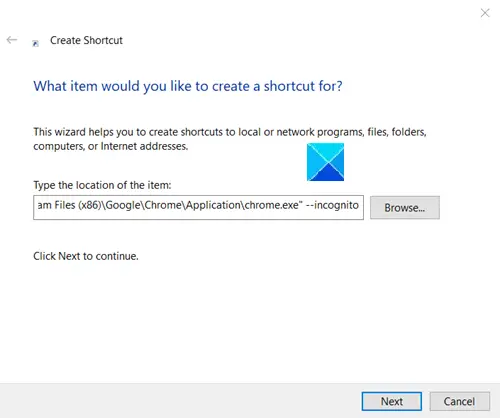 C:\Program Files (x86)\Google\Chrome\Application\chrome.exe" --incognito.
Click the Next button to continue.
Give the newly created Chrome shortcut, a name.
Click on the desktop shortcut and your Chrome browser will launch in the Incognito browsing mode.
Hope it helps!
Related reads: