Keyboards are quite handy if you need to do something quickly. If you visit a particular website often, then you can even create a keyboard shortcut, so that every time you click on it, your favorite website will open in a browser window. To do this, you can follow this procedure.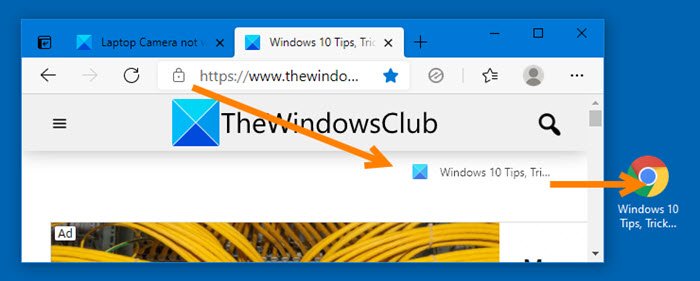 How to create Keyboard shortcut to open website
Open your favorite browser, eg, Chrome, Edge, Firefox, etc.
Next, open the website whose keyboard shortcut you want to create.
Drag and drop the website favicon onto your desktop.
Right-click on the shortcut and select Properties.
Open the Web document tab
Place the mouse cursor in the Shortcut key field and click on the keyboard shortcut of your choice
The keyboard shortcut will appear in the field.
Click Apply and exit.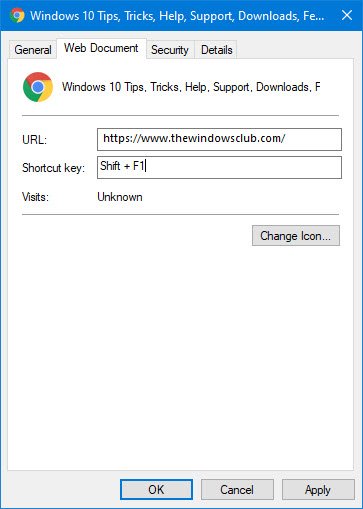 This post will show you create how to create a desktop shortcut to open website.
If you are using Internet Explorer, click on Favorites and right-click a favorite website, whose keyboard shortcut, you want to create.
Select Properties. Now in the Properties box > Web Document tab, place your cursor in the Shortcut key panel.
Click the preferred shortcut key/s (say Shift+F1) on your keyboard. These will get displayed in the panel.
Click Apply > OK.
Now click the keys Ctrl+F2, and you will find your browser opening the website.
Hope you find this small tip useful.