Telegram has a new feature it recently released to the public that is designed to improve group chats. The feature in question is called Voice Chats, and from what we can tell, it seems to work quite well. It is similar to having a group call, but the option is there for folks to opt-in and out at any time.
How to use Voice Chats in Telegram
When a Voice Chat is initiated, you can mute and unmute the voice chat at will. Furthermore, the ability is still there to send a text to the group if you're not into speaking on a regular basis or at all, for that matter.
Right now, the most important thing is to explain how to kick start a voice chat and close one when you're done. Bear in mind that this new Telegram feature is available for both PC and mobile devices such as iOS and Android.
1] Create a Telegram group via Desktop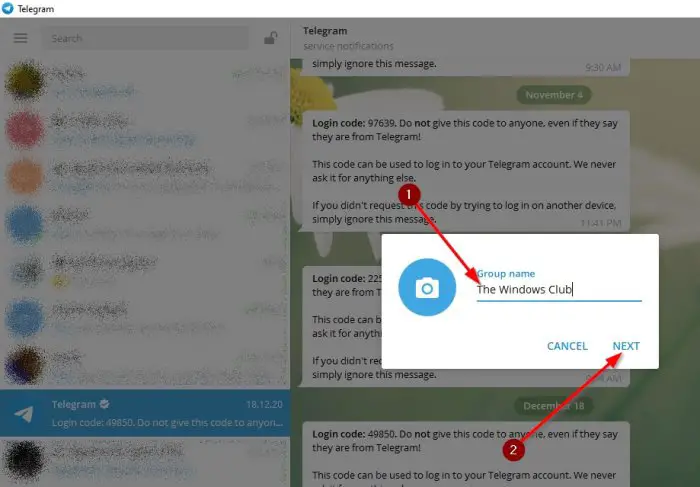 If you have yet to create a group in Telegram, then we suggest reading along because this piece of information is important.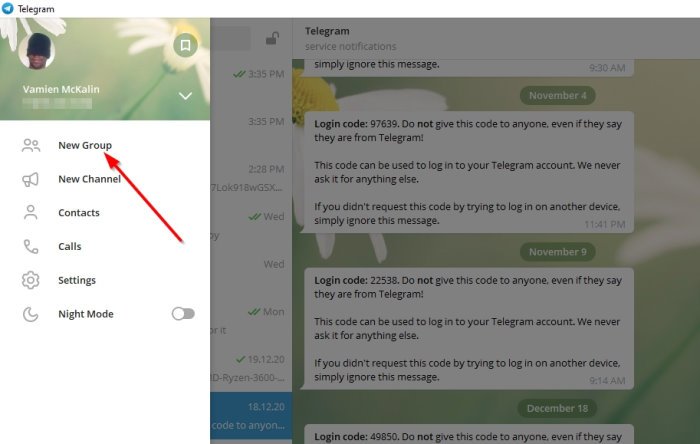 After opening Telegram, please click on the Hamburger button at the top-left corner of the tool. Now, from the dropdown menu, please click on New Group, then be sure to add the name of this group. After doing that, click on Next to move on.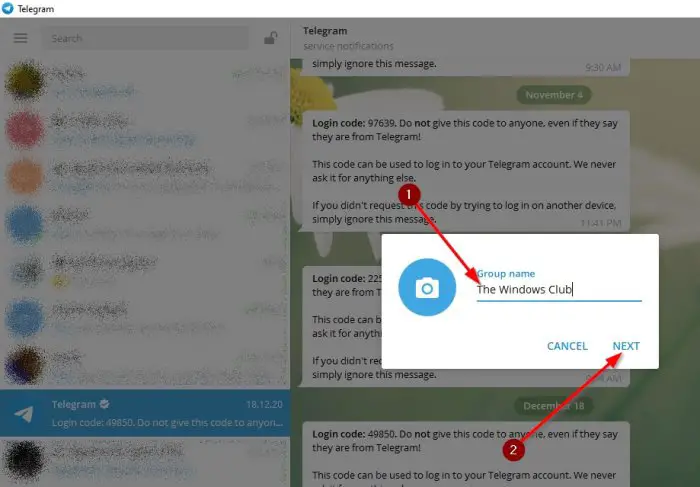 After selecting Next, you will then be asked to add some of your contacts to the group. Once you've selected a few contacts, hit the button that says Create to have the group up and running.
2] Create a Telegram group via Mobile
When it comes down to creating a group on mobile, first you must open Telegram, then tap on the Hamburger menu button. Select the option that says New Group, and from there, you will be required to choose the preferred contacts.
When that is completed, tap on the arrow button at the bottom-right corner, then add the name of the group. Finally, hit the tick button at the bottom to complete the group's creation.
Read: WhatsApp vs Telegram vs Signal vs Messenger.
3] Use the Voice Chats feature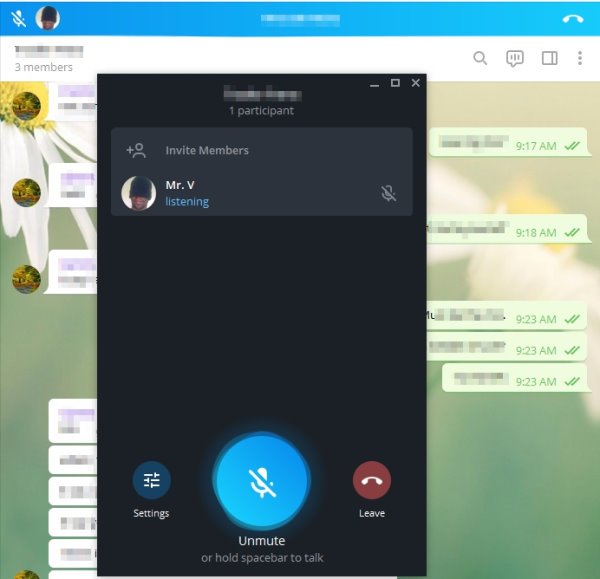 OK, so the Telegram Voice Chats feature only works in groups, as stated before. You should see the icon at the top beside the Search icon. Simply click on it, select Continue to begin.
To allow folks in the group to hear your voice, please click on Unmute or Leave to promptly end the voice chat.
Let us know how you like using this feature.
Read next: Telegram Messenger Tips and Tricks.