Facebook is the biggest and most popular social networking website. If you have a Facebook profile and you want to convert your Facebook profile into a Page and move all the details from profile to page, here is what you have to do.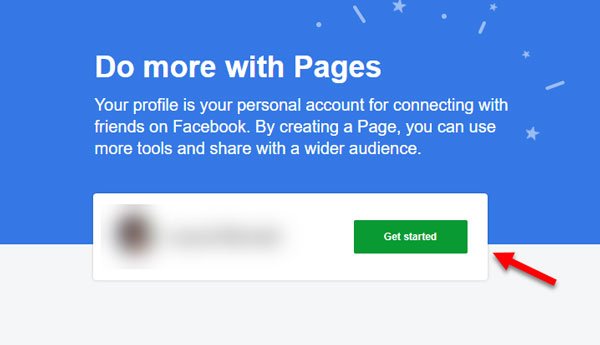 How to convert Facebook Profile to Page
Earlier you could convert your Facebook Profile to a Page directly by following these steps, but you can no longer do so using this old method:
Open this Facebook link in your browser and enter your credentials to log in.
You will find a Get Started button that you need to click on.
After that, you have to choose the category (up to 3 categories). If you are a comedian, you can choose Comedian, and if you are a dancer, you can select Dancer and so on.
After that, you can choose people from friends, followers and friend requests and they will like your newly created page automatically.
In the next step, you have to select the media files that you want to move from profile to page.
Finally, you will see a Create Page button in the Review tab. If you click on this button, it will take a couple of moments and then show you the preview of your page.
If you are ready with the page, you can hit the Publish button.
However, this feature is no longer available to any Facebook user. Now, you will have to create a new Facebook page for your profile with all the information included in the existing profile.
How to create a new Facebook Page?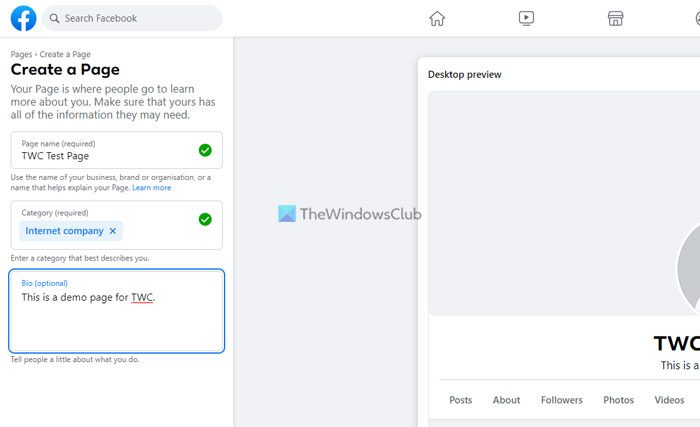 To create a new Facebook Page from scratch, follow these steps:
Log into your Facebook profile and open this link.
Enter your page name and choose a Category.
Enter a bio to describe your page.
Click the Create Page button.
Enter the website name, phone number, email address, location, etc.
Click the Done button.
Then, you can invite your friends to like or follow your page.
What used to happen when you converted Facebook profile to a Page directly
All the details from your Facebook profile will be moved to the newly created Facebook page. You will get the option to include or exclude particular information to be moved.
You will get a Facebook profile as well as a Facebook page. To access that Facebook page, you will have to open up your Facebook profile first.
Your friends and followers will get a notification about your page.
You will get the option to select from your friends and followers and add them as new page's followers.
If you have a verified profile, the verification badge will be removed after the conversion. However, you can apply for the verified profile again for your Facebook page.
If you have pending friend requests, your page will be followed by them automatically.
That's all!