If you regularly use Microsoft Office Excel to share your work with others, then chances are you might have run into a situation where you wanted to send an Excel file as a PDF file to someone. The default method offered by Microsoft for this is simple; however, if you're not aware, there's also an alternative method of converting an Excel file into PDF file via Google Drive. Let's see it! The method is simple and requires nothing more than the press of a few buttons.
Convert Excel to PDF with Google Drive
PDF is the most popular file format that represents documents independent of the application software. So, it can be readily accessed on different platforms. Moreover, digital signature in PDF works as means to confirm the authenticity of the document. If you want to convert an Excel file into PDF via Google Drive, you'll first need to upload the Excel file as Google Sheet.
Sign in your Google Drive account. If it's the first time you are using a Google product, create an account with Google before proceeding any further.
When done, go to Google Drive and hit the 'New' button as shown in the screenshot below and select the 'File Upload' option visible under it.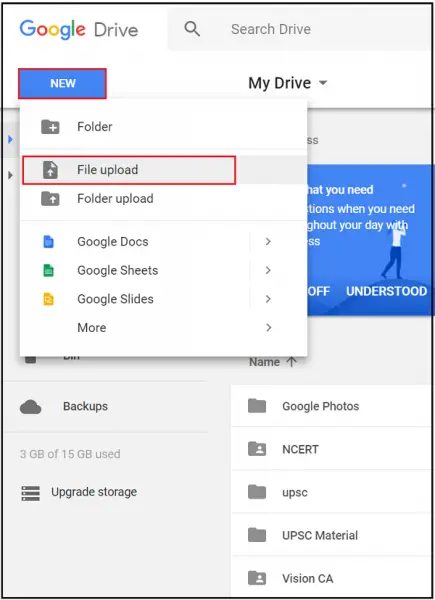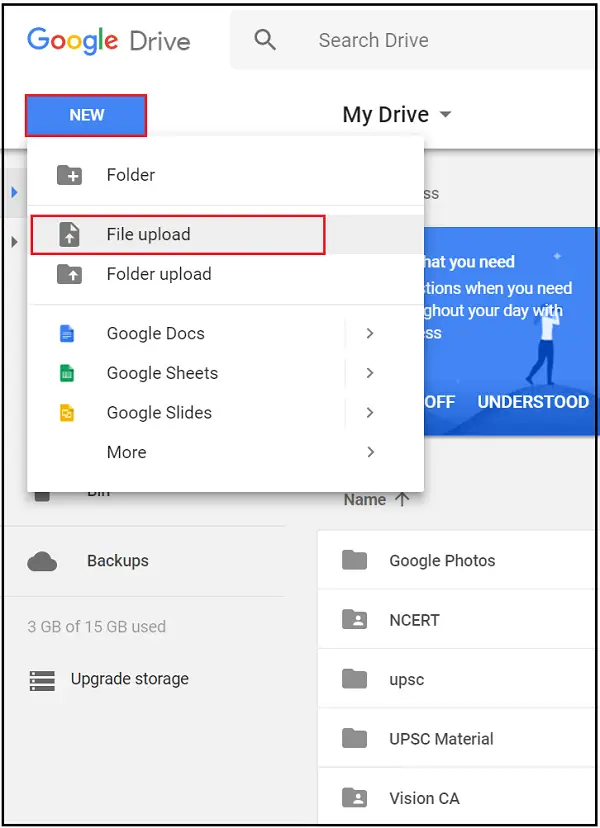 Next, browse to the location of your Excel file and double-click the file name to upload it.
When the upload finishes, go back to Google Drive, find your Excel file, right-click it and choose 'Open with Google Sheets'.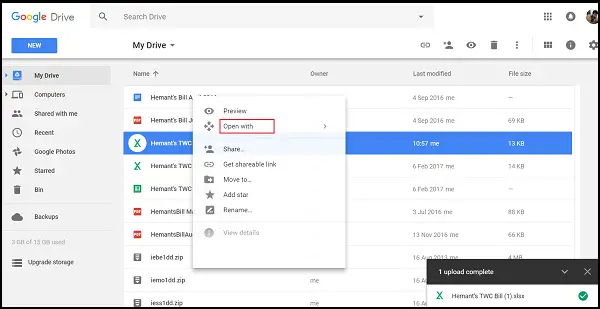 Thereafter, simply click on 'File' menu and choose 'Download as PDF' option.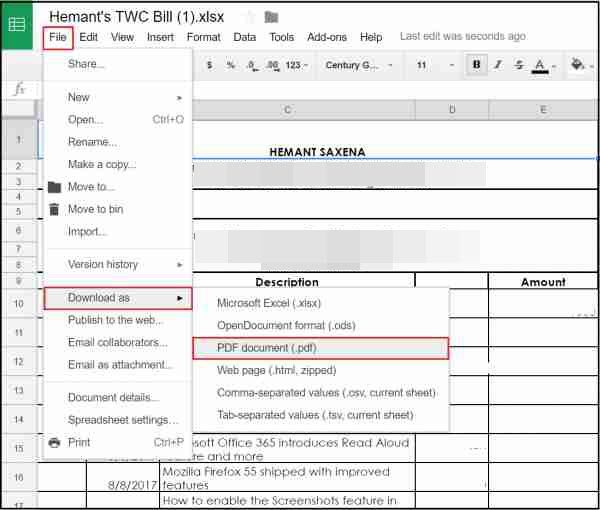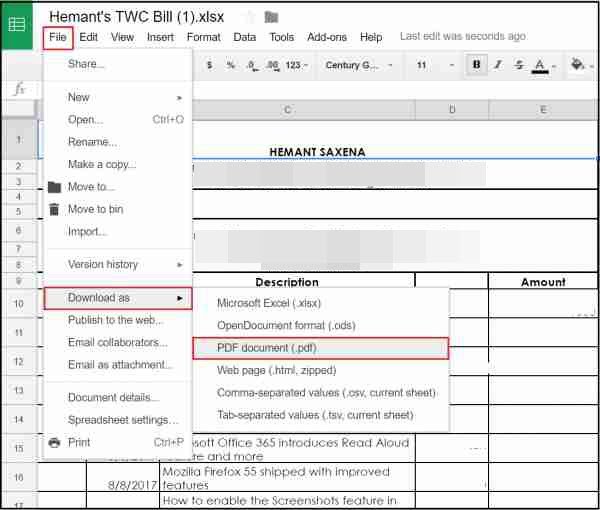 When prompted to confirm the action, select 'Export'.
That's it!
Default method of converting Excel file into PDF
Select the 'File' menu from the ribbon bar of Excel. Choose 'Save as' and double-click 'This PC'.
Next, from 'Save As' window, browse to the location of the file that you want to convert to PDF.
Finally, click Save to create your PDF.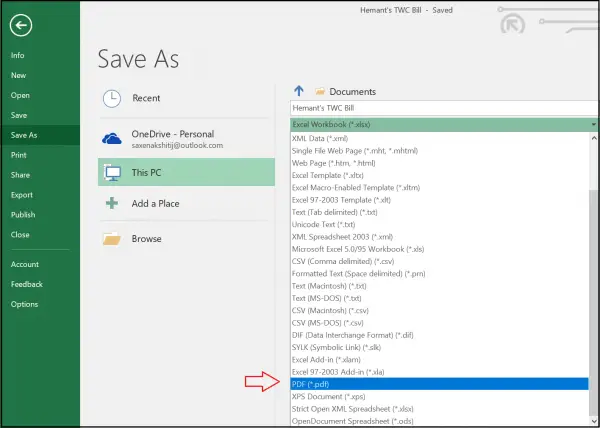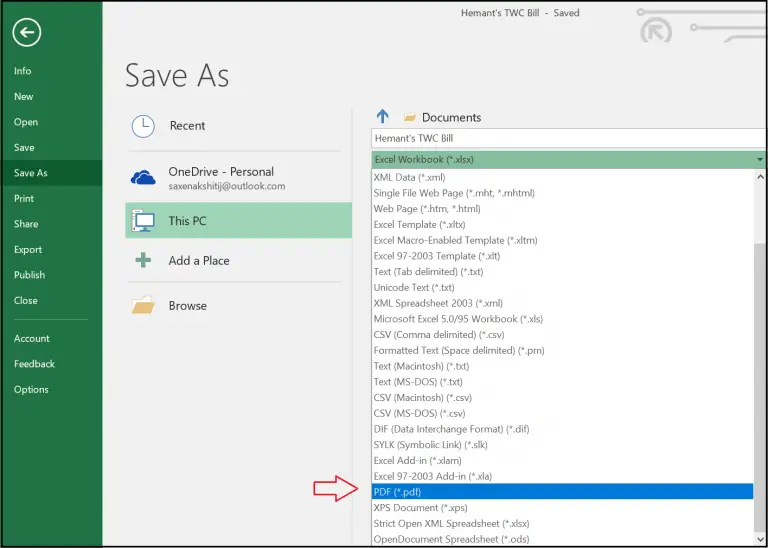 You may follow whichever methods of the two that appear convenient to you.
TIP: You can convert, compress, sign PDF documents using free Acrobat Online tools.