Here is the list of command-line tools and the names of almost all common applications that are used by users in the Windows operating system. You can directly run them right from the start menu search bar or the Run box of your Windows 10/8/7 system. They are mainly used to save time and do the job efficiently.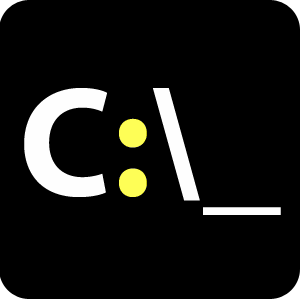 Command Line Tools & Applications in Windows
Common application name and the Executable filename or command line have been mentioned below:
Accessibility Options – access.cpl
Accessibility Wizard – accwiz.exe
Activate Windows – msoobe.exe
Active Connections Utility – netstat.exe
Add Hardware Wizard – hdwwiz.cpl
Add or Remove Programs – appwiz.cpl
Address Book – wab.exe
Attrib – attrib.exe
Backup – ntbackup.exe
Boot Configuration Manager – bootcfg.exe
Cabinet (CAB) Maker – makecab.exe, diantz.exe
Calculator – calc.exe
Character Map – charmap.exe
Chkdsk – chkdsk.exe
Chkntfs – chkntfs.exe
Clipbook Viewer – clipbrd.exe
Command Prompt – cmd.exe
Component Services – dcomcnfg.exe
Computer Management – compmgmt.msc
Connection Manager Profile Installer – cmstp.exe
Control Panel – control.exe
Create Shared Folder – shrpubw.exe
Date and Time Properties – timedate.cpl
DDE Share – ddeshare.exe
Device Manager – devmgmt.msc
DirectX Management Tool – dxdiag.exe
Disk Cleanup – cleanmgr.exe
Disk Defragmenter – defrag.exe
DiskPart – diskpart.exe
Display Properties – desk.cpl
Dr. Watson – drwatson.exe, drwtsn32.exe
Driver Verifier Manager- verifier.exe
DriverQuery – driverquery.exe
Event Viewer – eventvwr.exe
FAT to NTFS Conversion Utility – convert.exe
Fax Console – fxsclnt.exe
Fax Cover Page Editor – fxscover.exe
File Compare (comp) – comp.exe
File Compare (fc) – fc.exe
File Expansion Utility – expand.exe
File and Settings Transfer Wizard – migwiz.exe
Folder Options – control.exe folders
Font Viewer – fontview.exe
Fonts Folder – control.exe fonts
ForceDOS – forcedos.exe
Format – format.com<%2
Details about some are available here:
Cipher | ChkDsk | Attrib | CMD | Cleanmgr | Diskpart.
Take a look at this Windows Command Line Tools Reference Guide from Microsoft too.