Microsoft is enhancing the functionality of Windows Settings panel that opens by clicking Win+I button together. If you are using Windows 11/10 now, you may not have to open the Task Manager to close any unresponsive app since you can close preinstalled system apps from Windows 11/10 Settings itself.
The Task Manager is probably the best way to close any "Not Responding" process or any other app that you want to close. Microsoft has now added a new option in the Windows Settings that can close any preinstalled app within moments.
Just like other software, there are some Windows apps that run in the background silently and consume your system's memory. Because these apps run in the background, they also show you notifications. For example, the Microsoft Email app shows you the notification whenever you receive a new mail.
Running in the background may not create a problem for you. However, if the app starts misbehaving or stops responding, it may create some issues. Sometimes an unresponsive app can freeze your PC. In such cases, killing the app is the best solution. How can you terminate the non-responsive apps? This is what we are going to show you in this article.
How to Kill Microsoft Store Apps in Windows 11/10
Let's see the steps to terminate or kill the Microsoft apps in Windows 11/10:
Open Settings
Select Apps settings
Open Apps and features section
Locate the app
Click Advanced settings
Press the Terminate button.
Now let us see these steps in detail.
First, you have to open the Settings app in Windows 10. For this, click on the "Windows" button on the bottom left corner of the taskbar and select the "Settings" option. Alternatively, you can also launch the "Settings App" by right-clicking on the Windows icon and selecting the "Settings" option.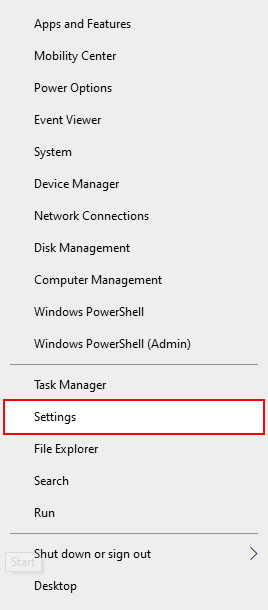 In the Windows Settings app, select the "Apps" option.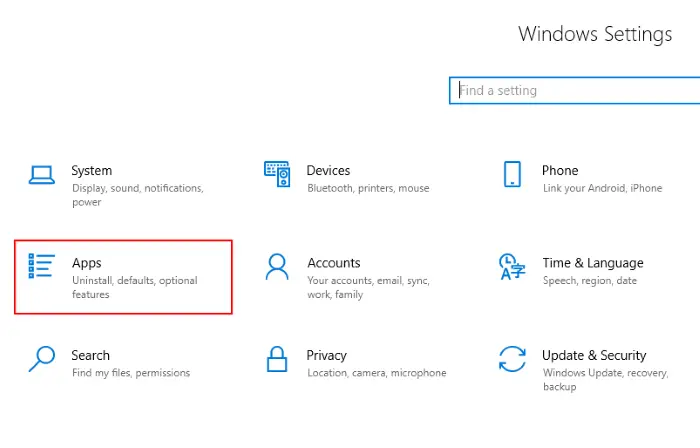 By default, Windows shows the "Apps & Features." If not, click on the "Apps & Features" option from the left panel.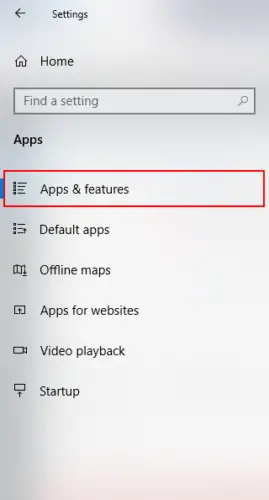 On the right panel, you will see the list of all installed apps. Scroll down the list to find the app that you want to kill or terminate. Click on it and select "Advanced Options."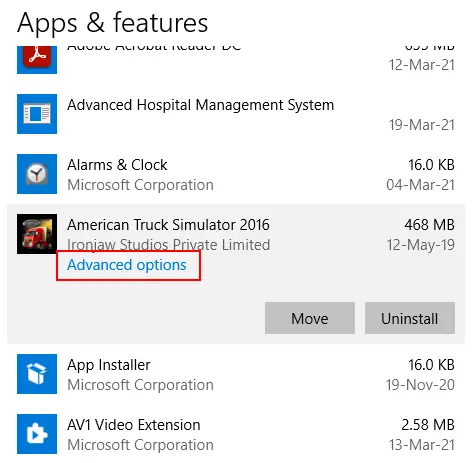 Scroll down in the window thus opened and find the "Terminate" option. Click on the "Terminate" button to kill the app.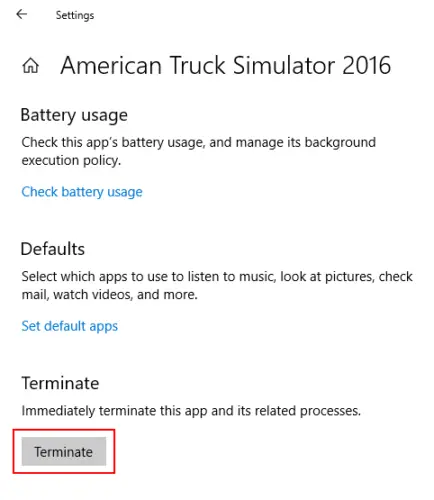 Windows will then forcefully close the app. But keep one thing in mind that the app will start again as you restart your PC. If you do not want it to happen, turn the "Background apps" switch OFF in the "Apps Permissions" section of "Advanced Options."
Read next: How to kill a process in Windows 11/10.