The previous two articles in this three article series talked about advantages of BYOD and negatives thereof. They also discussed some points to create BYOD best policy and practices. This article expands on the Bring Your Own Device policy and talks about possible mistakes that might turn off employee enthusiasm as well as increasing the security risks.
Most parts of this article are based on the points mentioned in "How to create a Good BYOD policy". Let's try and figure out possible mistakes that can be dangerous for the organizations.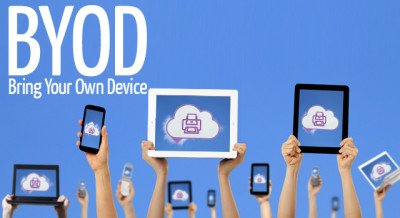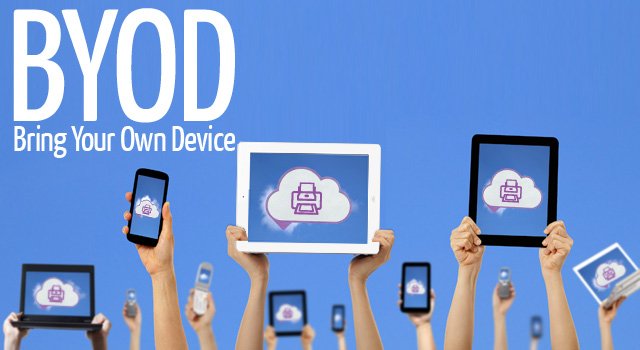 BYOD Solutions & Mistakes
#1 Employee Education
Get a person who knows the ins and outs of BYOD: the security issues, compatibility issues and most important of them all – the social engineering part. It would  be a good idea if you can provide each employee with a handbook of your BYOD policy along with details of person to contact in case of problems. You can use multimedia content to illustrate possible threats (presentations, videos etc.) so that every employee understands the policy.
You have to keep them reminding. One-Time-Training would not suffice. You can actually create training sessions under the name of "Feedback & Needs of BYOD Employees". You can stress the important points and ask for feedback/problems the employees are facing in the system. That will serve two purposes – you get to replug the basic but important points of the policy and you can use the feedback to improve and make if one of the best BYOD solutions.
#2 Restricting BYOD To Certain Device Models
We all know the mobile market that keeps on changing fast. Newer models come out too frequently and employees would want to buy a better device. But if the organizations' applications do not run on the new model, the employees may be frustrated. One option is to create apps that make use of cloud like Windows Azure and Office 365 that will run on almost all types of models. Using and implementing generic apps like Dropbox, SkyDrive etc. for remote storage and real time collaboration will give a boost to your BYOD policy.
If you want the employees to use apps designed by the business IT department, make sure the apps are compatible with all major devices (operating systems) available for mobile devices. Thus, you will be offering facilities that can run on almost any device model rather than restrict them to certain devices models even though they are craving for that new Windows phone released with much fanfare.
#3 Don't Forget Migrating Process
When the above method of using generic apps, it is not much difficult to migrate from the older device to the new one. Still, include something that helps in transferring data to newer devices (if stored locally) and then wiping out the previous device. More than often, people keep their old devices casually (unprotected) and some might try to sell them away. In both case, you have to get the business data erased before they are picked up by someone outside the organization.
#4 Not Including Erase Clause Is a Huge Mistake
While point 3 talked about old devices, this point is related to new devices. It will be hard to get employees agree on the point. Tell them it is for their own benefit. If they misplace the device or move to another company, your IT department should be able to remotely wipe out the data on employees' device.
You can't simply go ahead and wipe out data as the employee may knock courts. This possibility makes it necessary to include the clause in BYOD agreement so that even if you erase the data remotely, you are not to be held responsible.
#5 Responsibility For Illegal Usage
We discussed about this in previous article on advantages of BYOD. There should be a clear policy that absolves the organization if the employee uses his/her device for illegal downloads etc.
#6 Forgetting About Upgrades
It is a known fact that technology keeps on evolving. Accordingly, your IT department needs to make their apps and other things compatible with the newer technology for smooth and protected processes. The mobile devices' hardware and operating system may too get obsolete in a way that the organizational apps might not run properly on the existing devices.
Read: Bring Your Own Device Setup and Settings in Windows 10.
The best BYOD solutions include a clause that forces employees to upgrade their mobile devices when technology demands better hardware or operating system. If the employees can't upgrade due to financial problems, the organization can offer them a compatible device or better still, offer them loan to buy the latest technology. This will make employees happy and loyal. This translates to better production.
The above are some critical mistakes I could identify in implementing a good BYOD policy. If you think I missed anything, please comment and share with us.
Now read: What is Bring Your Own Network or BYON?