If Bing Chat is not working for you and you see Error Code E010007, E010014 or E010006, or a Something went wrong message, then this post may be able to help you. You may see the error code when trying to join the waitlist or use Bing Chat.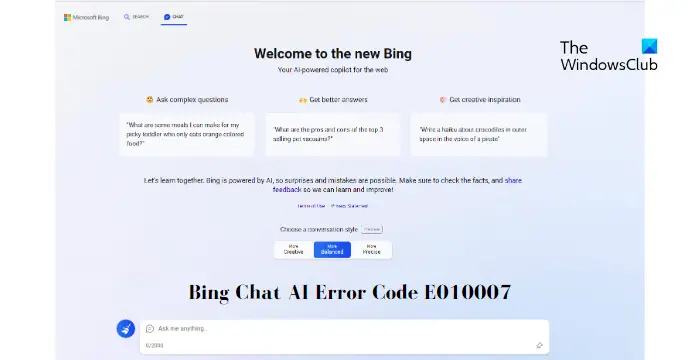 Microsoft Edge's latest version has new features and improvements, including Bing AI chat. This new chat feature is powered by a next-generation version of OpenAI's large language model. Users can ask the AI chatbot questions and get detailed and human-like responses. But users have recently complained about seeing error codes while using Bing AI chat. Fortunately, you can follow some simple suggestions to fix it.
Fix Bing Chat not working
If Bing Chat is not working with Error Code E010007, E010014, E010006, or Something went wrong message wait for some time and then try again. If that does not help, follow these suggestions to resolve the issue:
Clear Browser Cookies and cache
Check your Internet Connection
Check Bing's and OpenAI's Server Status
Temporarily Disable Windows Defender Firewall
Update Microsoft Edge
Contact Bing Support
Let's now see these in detail.
Bing Chat AI Error E010007, E010014, E010006
1] Clear Browser Cookies and cache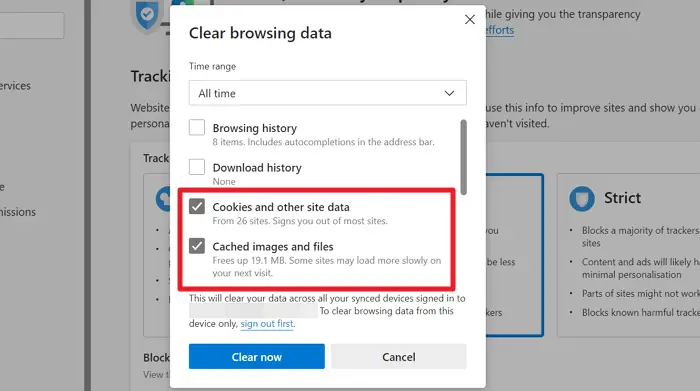 Before starting with different troubleshooting methods, try clearing cookies and cache data of your browser. The cache data may be corrupted, causing this issue. Here's how you can do it:
Open Microsoft Edge, click on the three dots at the top right corner, and select Settings.
Navigate to Privacy, search and services, and click Choose what to clear under Clear browsing data.
Click on Clear Now to proceed.
Restart the browser once done and see if the error code E010007 is fixed.
2] Check your Internet Connection
Errors like this can also happen if you have an unstable Internet connection. Performing a speed test can check if anything is wrong with your Internet connection. If the internet speed is less than what you opted for, restart your router and modem. However, contact your service provider if restarting your router and modem doesn't work.
Related: We've detected suspicious behavior on ChatGPT
3] Check Bing's and OpenAI's Server Status
Next, check Bing's and OpenAI's server status; the servers may be under maintenance or downtime. Follow @bing and @OpenAI on Twitter to check if they've posted about ongoing maintenance or downtime. If many people have the same issue, the server may face downtime.
Related: An error occurred, Please contact us through help.openai.com
4] Temporarily Disable Windows Defender Firewall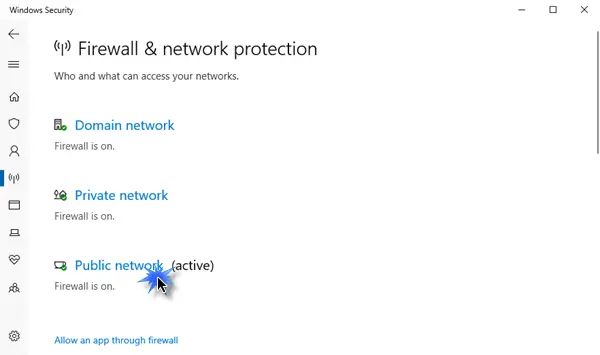 Windows Defender Firewall sometimes makes games and apps malfunction. Turn it off and check if it fixes the error code E010007. Here is how you can do it:
Click on Start, search for Windows Defender Firewall, and select Open.
Select Turn Windows Defender Firewall on or off in the left pane.
Now, check the option that says Turn off Windows Defender Firewall under both Private and Public network settings.
Click on Ok to save the changes.
If you use a 3rd-party firewall, you may want to consider disabling it temporarily too and see.
Read: The content is blocked error when using Bing button on Edge
5] Update Microsoft Edge
If the error still appears, update Microsoft Edge to its latest version and see if it helps.
6] Contact Bing Support
If none of these suggestions could help, try contacting Bing Support. They may help offer some alternate suggestions to fix the error.
Read: How to disable Bing button in Microsoft Edge
Let us know if anything here helped you.
What is Bing AI chatbot?
Bing's AI Chatbot, developed by Microsoft, uses artificial intelligence and natural language processing to communicate with users. It's integrated into the Bing search engine and can assist users in various tasks.
How do I access Bing AI?
To use Bing AI, open the Microsoft Edge browser and visit the Bing website. Here, click on the Bing chat icon at the top right corner. Doing so will open the chat window, and you can now type or speak your query.