VLC Media Player has been one of the most popular media players for Windows, but when it comes to interface and UI, VLC has a very simple, clean and elegant UI with very basic and simple controls. Some of us may not like it or may simply want to change it to something newer and different. Fortunately, there are many VLC skins available as free download. Let us check out some of the best VLC skins today.
Best VLC Skins
1] MinimalX
MinimalX is a clean and elegant skin for VLC Media Player. It comes with a nicely designed interface that gives out a premium look and a bit of colorful graphics. It has access to all the VLC operations and is very easy to operate. Overall it is a great skin with a minimalistic interface. Click here to download MinimalX.
2] Orion
Orion is another featured filled skin for VLC Media Player. It comes with features like a playlist and also comes with an equalizer. It comes in two variants, in the first one we have the 'close blue buttons' aligned on the right side and in the other on the left side. You can install the desired one. Click here to download Orion.
3] Transformers
For all the Transformers lovers, here we have the rock-solid transformers UI for VLC. It is well-built and has a nicely designed UI, that is unique in its kind. It also has the best graphics. The buttons are nicely embedded and give you a rock-solid feel. Click here to download Transformers Skin.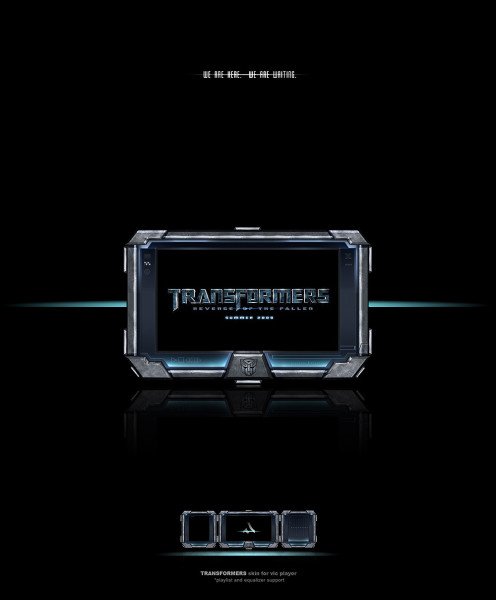 4] Zune VLC Skin
It is a nice VLC skin that resembles the Zune software. It comes with an elegant and nice interface just like Zune. It is definitely for Zune lovers. It adds simplicity and beauty to the VLC media player. Overall a nice and good work of the developer. Click here to download Zune VLC Skin.
5] Nintendo Style
This VLC skin resembles the Nintendo gaming gear. It has buttons that almost resemble Nintendo hardware and it has got a good UI and definitely, it is different from others due to its unique Nintendo design. Click here to download Nintendo Style.
6] Slim Bean
Slim Bean skin is somewhat similar to the MinimalX as far as the UI is concerned, but there are some differences that have made me put Slim Bean in this list. It is again a minimalistic design that also resembles Windows Metro UI. Click here to download Slim Bean.
7] Alienware Darkstar
Gaming lovers, this one's for you. Alienware skin is another graphical skin which has a lot importance for Alienware lovers. It has a nice embedded Alienware Logo and comes with a good graphical UI. Click here to download Alienware Darkstar.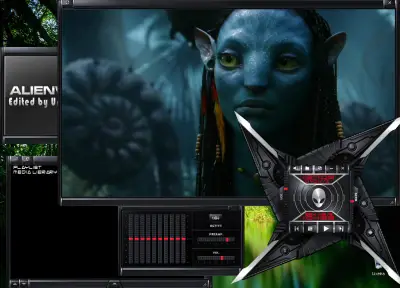 If you need to know how to install these skins, you will get the answers here.
Moreover, you can even find many more VLC skins on the same page.