Stable Diffusion is a technology that generates images from text by using Artificial Intelligence. Hence, Stable Diffusion is a text-to-image AI model in which users have to enter text prompts and based on these text prompts, Stable Diffusion generates high-quality AI images. Stable Diffusion technology uses models to create images. These models are called Stable Diffusion Models. In this article, we will list some of the best Stable Diffusion Models you can use for your projects.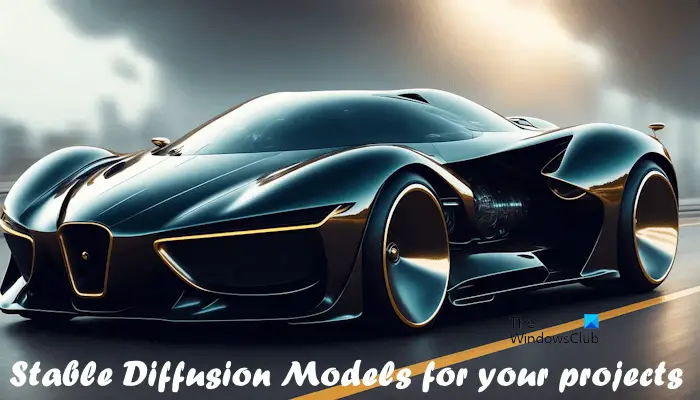 Best Stable Diffusion Models for your projects
Using Stable Diffusion Models, you can take control over the style of your image creation. These image models are trained on a variety of images. For example, if you want to generate real-life images, you can use the Stable Diffusion Models that are trained on realistic images. On the other hand, if you use a model that is trained in Anime art images, you will get the Anime art results.
These are some of the best Stable Diffusion Models that you can use for your projects.
Realistic Vision
DreamShaper
AnythingElse V4
Deliberate
ReV Animated
Let's start.
1] Realistic Vision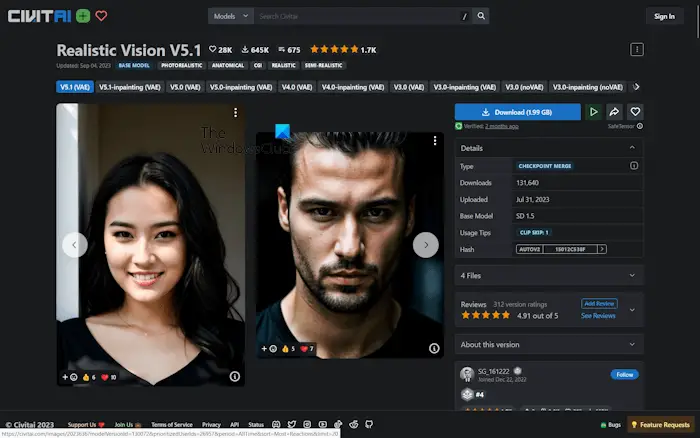 Realistic Vision is one of the most popular Stable Diffusion Models. As its name implies, it is intended to create realistic images. You can use this model to generate real-life-like images of humans, animals, and objects. As you can see in the above screenshot, it is harder to differentiate these images from the real-life images. If you are good at writing prompts, you can generate good realistic images using the Stable Diffusion technology with the Realistic Vision Model.
To download the Realistic Vision model, visit their official website.
2] DreamShaper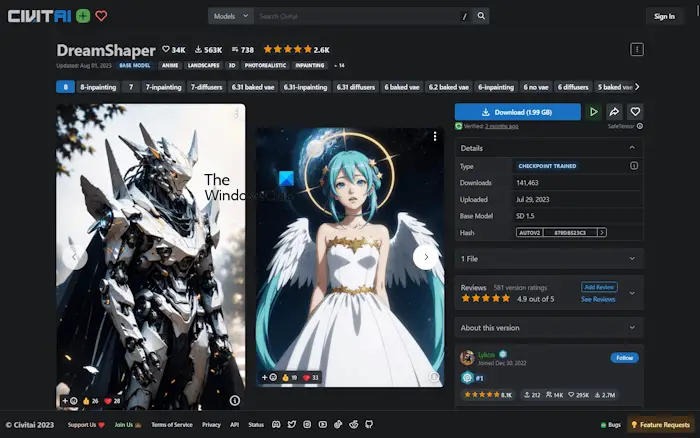 DreamShaper is another well-known name when it comes to searching for the best Stable Diffusion Models. DreamShaper model offers different artistic styles, including illustrations, photorealistic art, Anime art, fantasy, digital art, etc. The base model required to use DreamShaper is Stable Diffusion 1.5.
You can download the DreamShaper model from the official website.
3] AnythingElse V4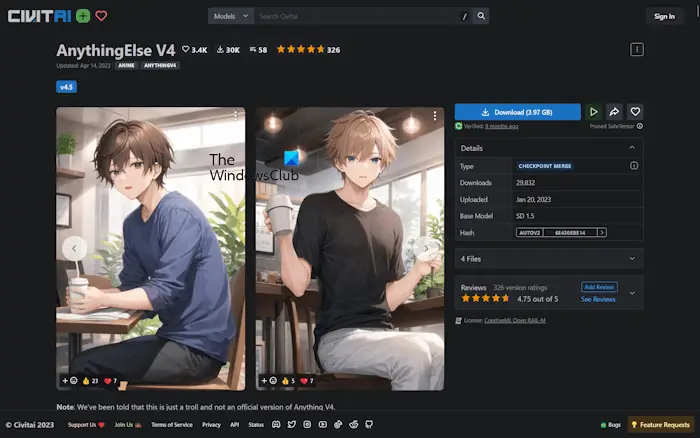 AnythingElse V4 Stable Diffusion Model mainly focuses on Anime art. This model is intended to generate high-quality and highly detailed Anime-style images with just a few prompts. AnythingElse V4 also supports the Danbooru tags to generate images. If you are highly inspired by Anime characters and want to use these characters in your projects, this SD Model is for you. Apart from that, this SD Model is also suitable for beginners, as it can generate images from a few prompts.
Visit the official website to download the AnythingElse V4 SD Model.
4] Deliberate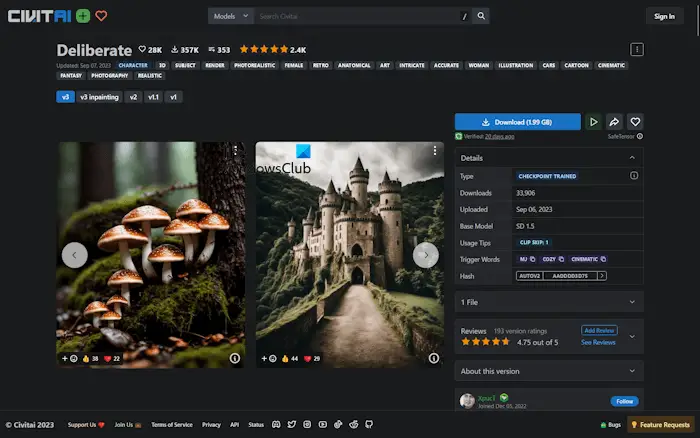 Deliberate is a power Stable Diffusion Model that can generate more precise and realistic images. You can use it to generate a variety of images, including fantasy, realistic images, cartoons, cinematic, photorealistic images, beautiful landscapes, and more. To use this model, you should have a good knowledge of prompt engineering. The more knowledge of the prompts you have, the better results you will get. If you use a few prompts, you will not get the desired result from the Deliberate model.
To download this model, visit its official website.
5] ReV Animated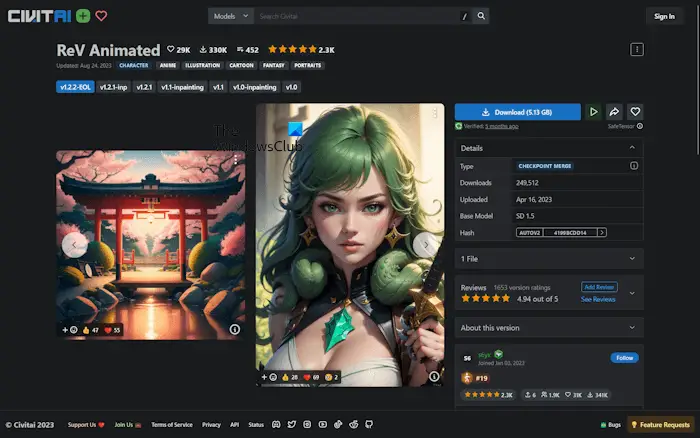 ReV Animated has the ability to create 2.5D-like image generations. Using this SD model, you can generate images including fantasy, Anime art, semi-realistic, and landscapes. ReV Animated is LoRA-friendly and it provides the best results on the following resolutions:
512 x 512
512 x 768
768 x 512
You can download it from here.
That's it. I hope this helps.
What is a good model for diffusion?
There are many models available to be used for Stable Diffusion. You can select the models as per your requirements. Also, some Stable Diffusion models are easy to use and require only basic prompts to generate images, whereas, to use some, you should have a good knowledge of prompt engineering.
What is the most realistic Stable Diffusion model?
Realistic Vision and Deliberate are among the most popular Stable Diffusion models that are intended to generate high-quality realistic images. You can use them for your Stable Diffusion projects.
Read next: How to create a Cartoon Avatar on Windows.