Looking for Anno 1800 Mods? Here are 10 of the best Mods for Anno 1800. Anno 1800 is one of the best PC games for anyone who likes to build and manage cities. This game requires thinking and for the user to take strategy into consideration at all times. The developers have released several updates for the game since it came on the scene, but they are not enough for some gamers.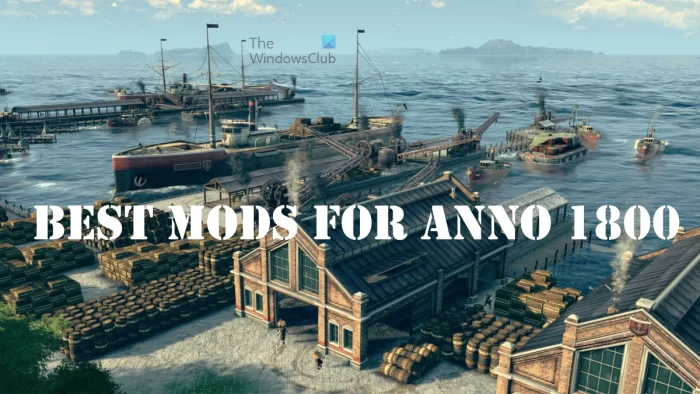 If you are the type of Anno 1800 player who doesn't want to wait for the next update that may or may not come packed with major features, then chances are you should consider modding your game. Yes, the community has released several mods for the title and we're going to discuss a few of them for your pleasure.
All mods here for Anno 1800 are freely attainable and should work without many problems. If some links are not working anymore, then please leave us a comment and we will try to rectify it.
Best Anno 1800 Mods
The following are the best mods we could find for Anno 1800:
All Items Unlocked At Traders
Power Plant Range And Storage Increase
Spice It Up
Incipium's Tweaks And Enhancements
Item Buildings Affect Entire Islands
Ship Unlocker
Project Distinction
Train Stations And Hotels
Cheat Mod
Free Farmfield Placement
1] All Items Unlocked At Traders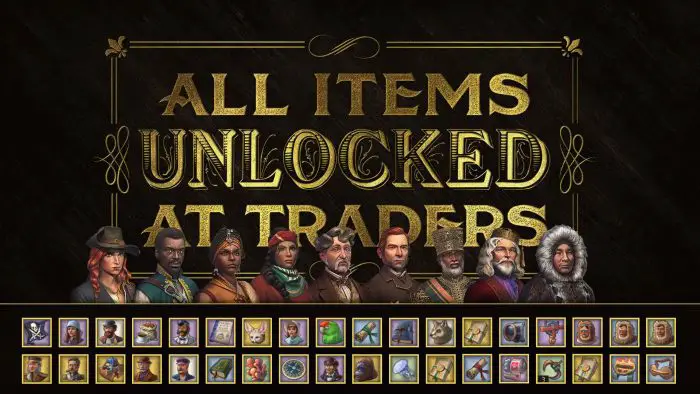 The task of unlocking useful items in Anno 1800 is a chore, and not every player wants to go through it. If you fall under that category, then we suggest downloading the All Items Unlocked At Traders mod.
We must say, if you're a beginner to the game then we do not believe you should download this mod. Wait a bit until you've accumulated some experience before taking the plunge. Then again, the final choice is yours so do whatever you want.
Download the mod via Nexus Mods.
2] Power Plant Range And Storage Increase
In order to make the most out of the Industrial Revolution in Anno 1800, players must take full advantage of power plants. However, they usually have limited storage space and range, so what to do in such a disastrous situation?
Well, you can go ahead and download this mod as it is designed to increase the range and material storage of the Oil and Gas Power Plants. After installation, city building should be a lot smoother than before as players can now place farm fields, and silos, among other things anywhere on the map.
Download the mod via the Nexus Mods page.
3] Spice It Up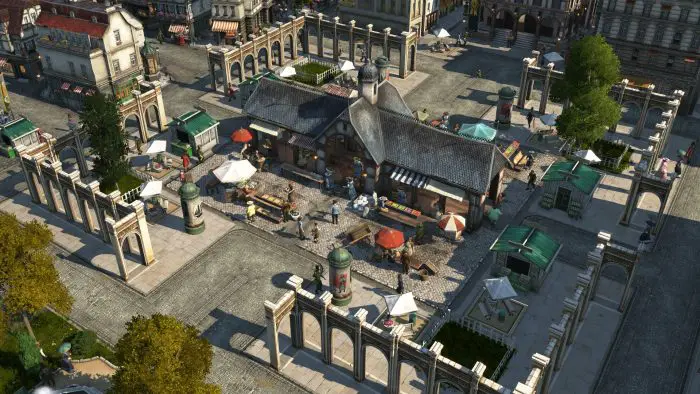 We find the Spice It Up mod quite impressive because it brings a lot of changes to the vanilla gameplay. Folks who are beginning to find the gameplay a bit repetitive can consider downloading this mod to improve quality of life.
The changes brought to the game by this mod are huge, but at the same time subtle enough to not look out of place, and that's a nice touch from our point of view.
Download the mod via the official page at Nexus Mods.
4] Incipium's Tweaks And Enhancements
When it comes down to mods that favor the player, we have to say that Incipium's Tweaks And Enhancements is one of the few for this game that takes the cake. It is similar to Spice It Up in its function, but it does away with balanced changes to give more freedom.
With this mod, from our perspective, players can boost their overall progress without having to go through a very long grind. A great mod for veteran players who just want to move up the ladder rather than suffer again.
Download the mod via Nexus Mods.
5] Item Buildings Affect Entire Islands
Surely you want to transform islands into powerhouses that are highly productive, but this is very difficult in the base game because the positive benefits of buildings can only go so far. However, with this mod, it is possible for a single building to give bonuses to an entire island with ease.
Clearly, this is cheating the system, but it matters not, especially if you've been playing Anno 1800 for a long time. So, expect a quick rise up the ranks and hopefully a lot of fun along the way.
Download the mod via Nexus Mods.
6] Ship Unlocker
Anno 1800 contains several types of ships for users to unlock, but it can be very difficult to do so. First, the player must find a trader that is willing to sell the required ship, and that is something a lot of players do not want to go through.
But those days can be put to rest with the Ship Unlocker mod. Once the mod is activated, Anno 1800 players can easily construct any ship they want. Just ensure you have a shipyard and Artisan before moving forward with construction.
Download the mod from Nexus Mods.
7] Project Distinction
Those who want the design of cities to be more unique and engaging should consider this impressive mod. Yes, the city design of Anno 1800 is quite good as it is, but from our point of view, it can be improved upon.
Players just require the right tool to get the job done, and that is where Project Distinction comes into play. It adds new effects and textures that really spice up the overall look and design.
Download this mod via Nexus Mods.
8] Train Stations And Hotels
Anno 1800 doesn't have buildings such as post offices and train stations, but this can be rectified with the right mod. Simply download the Train Stations and Hotels mod and right away you can add these buildings to any location.
Interestingly enough, these new buildings will attract tourists, but not only that, the mod tweaks how hotels are added to the map, among other things.
Download this mod right now via Nexus Mods.
9] Cheat Mod
Veteran players who have experienced much of Anno 1800, and who have a deep understanding of the game mechanics, may one day want a smoother experience that is relaxing with little complexity. The only way to accomplish this, really, is to cheat, and the best way to do this is to make use of the Cheat Mod.
With this mod, it gets rid of many of the aspects that make Anno 1800 a challenge, which is why we must stress again that we only recommend experienced players to use it.
Download the mod from Nexus Mods.
10] Free Farmfield Placement
Every game has some form of restrictions, and no one likes to deal with such things. For example, Anno 1800 does not make it possible for players to place farm fields anywhere on the map. However, with this impressive mod, such restrictions are sent away to the abyss.
From what we have gathered, this mod can make it possible for players to add farm fields, tractor barns, and silos to any location.
Download this mod from Nexus Mods.
Read: Best No Man's Sky Mods available for your PC
Why was Anno 1800 removed from Steam?
The game was removed from Steam after Ubisoft decided to make it exclusive to the Epic Games Store.
Is Anno 1800 free?
Yes, Anno 1800 is free to play currently, so visit the Epic Games Store or the official Ubisoft platform to download it.