It isn't easy to direct movies for children. They need to be sensitively scripted, should have a moral or a lesson, an element of cuteness or innocence is a must, yet they should relate to the life of the common child or teenager. If you are searching for the best kids movies on Netflix, check this article.
Best Kids movies on Netflix
Netflix has distributed a lot of movies for kids for they knew the scope of the market. Rather, if you switch to the "Children" account on Netflix, the list is full of Netflix Original shows and series for children. Here's the list of the best kids movies on Netflix:
Boss Baby: Back In Business
The Worst Witch
MewTwo Strikes Back
Pup Academy
Greenhouse Academy
Alexa and Katie
A Series of Unfortunate Events
The Willoughbys
Our Planet
The InBESTigators.
1] Boss Baby: Back In Business
Boss Baby: Back In Business is a part of the popular Boss baby series. In this movie, a child assumes the character of Boss Baby, the chief of Baby Corporation. Boss baby has been trying to manage his difficult family life and business along with his elder brother Tim who doubles up as his accomplice. Tim leaves his baby brother to start his own business and that's where the drama begins.
2] The Worst Witch
Maybe people might call it poor man's Harry Potter but The Worst Witch is a truly unique movie with an element of comedy, and obviously with a female main character. Little Mildred Hubble is living a humble life with her mother Juliet till Maud Spellbody enters their lives. Mildred is then enrolled in Cackle's Academy, a mountaintop school for witches. However, the girl proves to be a bad student, and her spells mostly fail.
3] MewTwo Strikes Back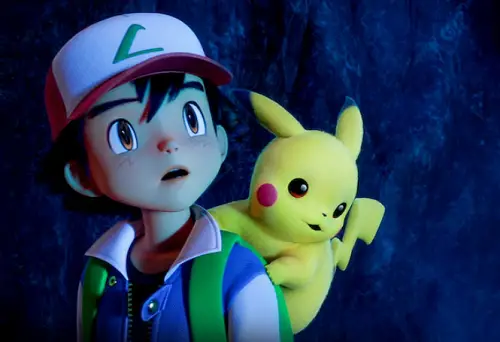 Mew was an amazing Pokemon and Dr. Fuji has been trying to create its clone named MewTwo. This super powerful Pokemon is supposed to be invincible, however, the experiment remains dormant for years till MewTwo comes to life. MewTwo is infuriated to realize that it is merely a clone of Mew and has no significance for the professor beyond that. MewTwo blows off the laboratory and kills all scientists present there. What will happen next?
4] Pup Academy
Dogs have been man's best friend forever but little did we know that they had a training academy for learning to be cute, cuddly, and loyal. Or maybe there isn't, but we wish it existed. This is the basis of Pup Academy's concept. The movie involves a school for furry animals to learn becoming man's best friend. They are rewarding, marked, and promoted as and when they master the necessary skills.
5] Greenhouse Academy
Greenhouse Academy has an interesting plot and things move so fast that you surely won't get bored. Siblings Hayley and Alex Woods join the Greenhouse Academy after their mother's death. The elite academy is known to create future leaders, however, things aren't as rosy on the ground. As the kids battle rivalry and experience romance, their world changes as they unravel the mystery of their mother's death and a plot to destroy the world.
6] Alexa and Katie
Alexa and Katie is a Netflix Originals series for kids. The two friends Alexa and Katie are looking forward to enjoying the best years of their lives as they join a high school. However, things change when Alexa is diagnosed with cancer. This strengthens the friendship between the two friends and they prepare for what is to come.
7] A Series of Unfortunate Events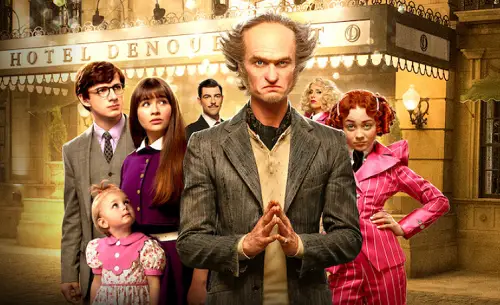 Violet, Klause, and Sunny Baudelaire go through a tragic loss when their house is consumed by fire and their parents charred in it. While they own extensive inheritance now, the path to it isn't easy. The orphans are sent to their evil uncle Count Olaf where they learn about long unknown family secrets. Will they survive the ordeal or would it be one battle after another?
8] The Willoughbys
As we progress through the generations, the generation gap between consecutive generations continues to get worse. Children always believe they are smarter than their parents while clashing with their ideology. Similar is the case in the Willoughby family, except that here the kids decide to take a step further by sending their parents on a vacation while deciding to start a self-sufficient family of their own. Will this concept work or will they fail?
9] Our Planet
Our Planet is a film/documentary every child should watch. Children are the future of the planet and they need to know what the planet is all about. They should know about the seas, the oceans, the mountains, birds, animals, and everything that makes this very Earth we live on. It is then that we could expect from them to sympathize with their surroundings and the environment in general. Help your children by suggesting them to watch this beautiful documentary.
10] The InBESTigators
You must have heard of child entrepreneurs operating their startups from their basements, but the team of kids in The InBESTigators have taken it a step further. The story is that ten-year-old Maudie starts an investigative agency from a flat and her friends Ezra, Ava, and Kyle join in. What follows is a series of crimes, mysteries, and achievements solving them. Do watch this amazing Netflix Originals series on their website.
Read next: Best Comedies on Netflix.