AMD Ryzen 9 3900x is a 12-core, 24-thread processor that needs high-quality Graphics cards for better performance and experience. When selecting a Graphic Card for the processor, we need to ensure that neither of the two devices are bottlenecked.  However, it is almost impossible to get a perfect match, which is why, we need to reduce bottlenecking to as low as possible. In this article, we are going to survey some of the best suitable graphics cards for the AMD Ryzen 9 3900x.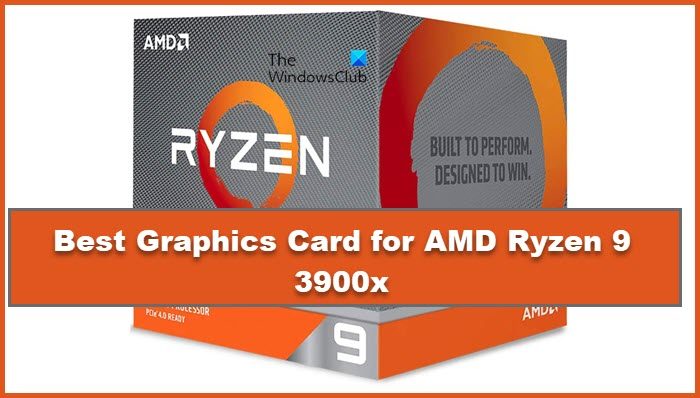 What is a Graphics card?
The graphics card has many synonyms such as Video card, Display card, Video adapter, and so on. It is a part of the GPU-Graphics processing unit. And as the name suggests, it is a card that helps the computer generate high-quality images, videos, documents, and whatever you see on the screen. It is the Graphics Card that allows the system to render images, so, when using a Photoshop application or a video editor, one needs to have a good quality Graphic Card. Another use-case for GPUs is when playing games. You must have heard game developers releasing system requirements, it includes both CPU and GPU. So, if either of the two is not up to the standards, either that game will crash or the gamer will experience FPS drops.
Best Graphics Card for AMD Ryzen 9 3900x
Some of the best Graphics cards for AMD Ryzen 9 3900x are:
RTX 3050 8GB
GeForce RTX 3070 TI
GeForce RTX 3060 TI
Let's get to know about these Graphics cards in detail.
 1] RTX 3050 8GB
Let's start the list with one of the budget-friendly Graphics cards, RTX 3050 that is available in the market. This 8GB of GDDR6 VRAM is good enough to handle a game with moderate to high settings configuration. Although the performance of this Graphics card is not at par with RTX3060 TI, it is still enough to consider this graphics card for daily work.
However, we won't recommend this graphics card for an intensive workload or gaming experience. This card won't be able to handle high video editing or 4K gaming. Apart from this, if there's a need for a lower resolution than 4K, such as 1080p resolution, this one is the best. To conclude this, you'll get a very affordable, power-efficient, mid-range graphics card with the inability to connect three displays at a time.
2] GeForce RTX 3070 Ti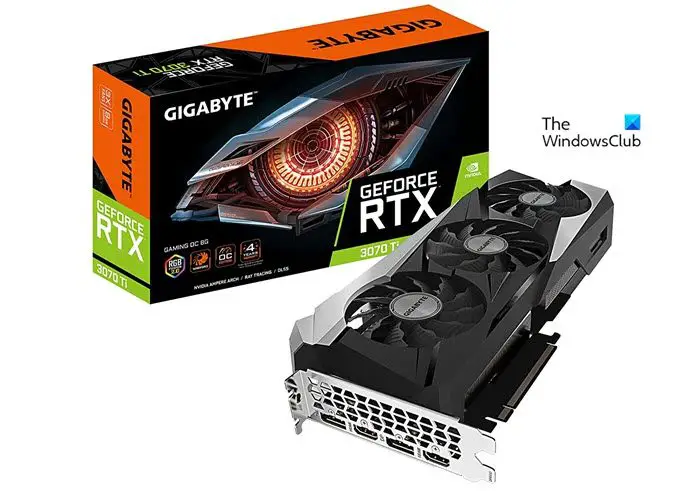 Our second alternative for AMD Ryzen 9 3900x is the GeForce RTX 3070 T1. This Graphics driver offers 2nd Generation Ray Tracing Cores and third Generation Tensor Cores fueled by second-generation NVIDIA's ampere architecture. This fits perfectly when talking about enough storage of 8GB with GDDR6X memory for demanding PCs and games.
Let's talk about what RTX 3070 TI can offer in terms of gaming performance. To make your gaming experience worthwhile, GeForce RTX 3070 T1 is also offering SPECTRA 2.0 RGB lightning. Users can enjoy the game for a while as they get fast cooling with the IceStorm 2.0 aids. Not to forget, the boost core clock speed of  1800 MHZz also comes with this graphics card.
Although this graphics card is a bit on the pricey side and requires a 750W power supply, it will run all of the high-end games well perfectly game with 2K as well as 4K resolution.
3] GeForce RTX 3060 Ti
Well, not including the GeForce RTX3060 TI in this list will be a sin, as it is one of the best graphics cards that are available to users in an affordable range. Apart from a promising gaming experience, you can also edit videos, code, and basically any demanding things.
Unlike the first Graphic card, i.e., the RTX 3050 8GB, accessing four screens simultaneously along with 8K resolution is possible with this one. This is a must-have for tech savvies who want to play resource-intensive games as it has a pretty modern and streamlined design.
All in all, the GeForce RTX3060 TI gives you the best performance for 1440p gaming at reasonable prices, with lower power consumption than its substitutes. The only thing that lacks here is complicated overclocking, however, this can be overlooked for all the goodness that is offered here.
What GPU is best for Ryzen 9 3900X?
There are multiple GPUs that you can use alongside Ryzen 9 3900X. We have mentioned our three top picks based on the fact that we don't want your CPU to be bottlenecked by your GPU. So, if you are in a market, do consider buying any one of the three mentioned video cards.
Read: Best free tools to benchmark CPU and GPU on Windows computer.
Is a Ryzen 9 3900X good for gaming?
Ryzen 9 3900X has 12-core, which makes it a gaming beast. You can play most modern high-end games on this processor; of course, you need a good GPU as well. You should also keep in mind that this processor is not just good for gaming; it can be your go-to workstation for editing photos and videos.