Are you looking for a Route Creator software for Windows 11/10? If so, this post will interest you. Here, we will be listing best free route planner software that allow you to generate route maps for different purposes like package delivery, personal trips, biking, etc. You can locate and add waypoints that you want to include in your route. The resulting routes can be saved in popular formats like GPX and KML.
How do I create a free route?
To create a route for free, you can use a free desktop application. There are several free route creator software for Windows 11/10, like GPS TrackMaker, GPS Utility, EasyGPS, etc. Using these software, you can easily add waypoints and create a route map for different activities like biking, trip, etc. You can also convert route data from one format to another using these applications. Let us check out these software in detail now.
Best free Route Creator software for Windows PC
If you want to create route maps on your Windows 11/10 PC, you can use these free route creator software:
GPS TrackMaker
GPX Editor
Garmin Basecamp
GPS Utility
EasyGPS
Route Generator
1] GPS TrackMaker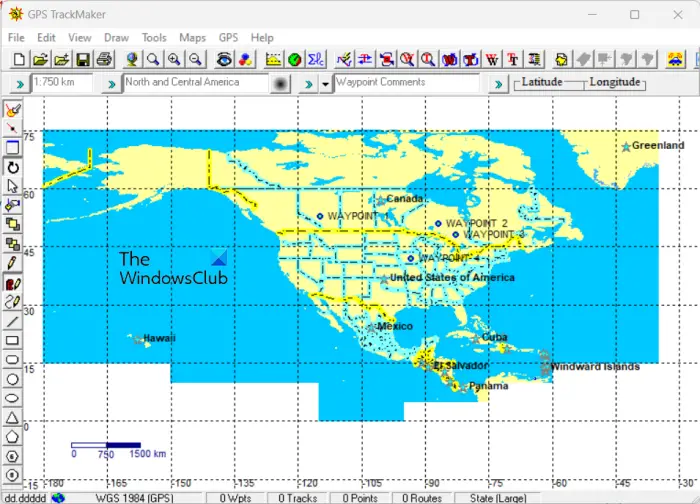 GPS TrackMaker is a free route creator for Windows 11/10. It lets you generate waypoints and tracks, and create route maps. You can start with choosing a background map and draw multiple waypoints to generate a route.
To add waypoints, you can add details of the respective waypoint including symbol, GPS coordinates, altitude, name, description, etc. You can later join waypoints to create a complete route. For that, you can use the Draw menu > Create Routes option. It also lets you add multiple routes to a particular map.
Once you are done creating routes, you can save the route map in formats such as GPX, KML, RTE, TXT, MAP, etc. You can also convert route from one format to another.
If you liked it, you can get it from trackmaker.com.
Read: How to edit KML Files in Windows 11/10?
2] GPX Editor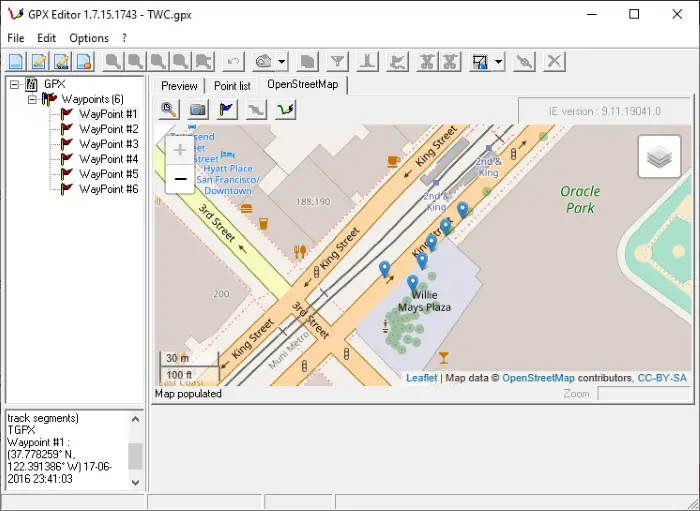 GPX Editor is another route creator software for Windows 11/10. It lets you import GPS data like corrdinates, labels, and more from existing files like LOG, KML, GPX, etc. And then, create a custom route. You can download it from sourceforge.net.
3] Garmin Basecamp
Another route creator software on this list is Garmin Basecamp. It is an advanced software using which you can create routes and trips. The supported routes can be exported in several formats including GPX, KML, KMZ, LOC, TCX, etc. It can also be used to convert routes.
You can add waypoints by entering details like name, coordinates, elevation, depth, symbol, proximity, temperature, contact, notes (file link, weblink), categories, references, etc. It also provides handy options like Create Adventures, Find Addresses, Find places on Yelp, Find Points of Interest, Find Points of Interest, Trip Planner, etc.
To download it, you can visit the garmin.com website and download the latest installer for the software.
See: How to convert GPX to Excel, CSV in Windows?
4] GPS Utility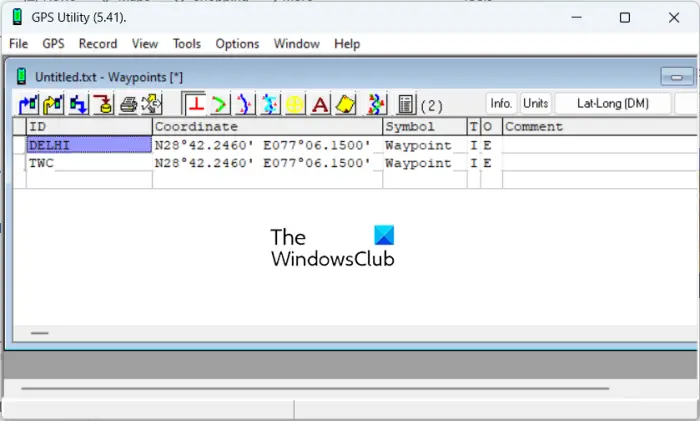 GPS Utility is the next free route creator software for Windows 11/10. You an manually add waypoints to it and create a complete route. While adding waypoints, you need to enter details like longitude, latitude, symbol, and more. You can also edit an existing route from supported files. It also provides features like compress route, expand routes, chart routes, reverse routes, convert route to track log, and more. The final route can be saved in formats like
Download it from here.
Related: Convert FIT to GPX using these free software and online tools.
5] EasyGPS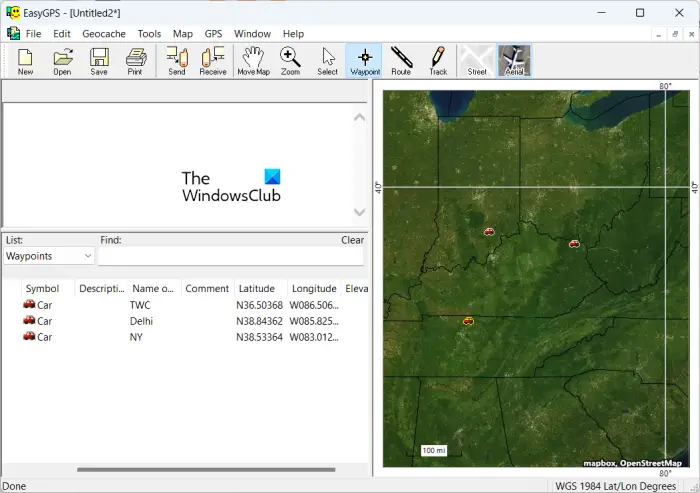 You can also try EasyGPS to create routes on Windows. Just add waypints and tracks to create a route. While adding waypoints, you can add longitude, latitude, elevation, type, name, and more of the waypoint. You can also customize the map by using options like Show Street map, Show Aerial Phoot, etc. Once done, you can save the final route in GPX format.
6] Route Generator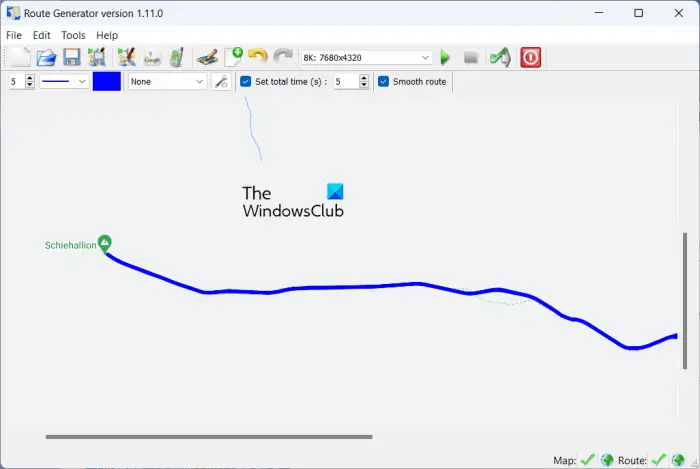 Route Generator is yet another free route creator software for Windows 11/10. You can enable Tools > Draw mode and then start adding waypoints. It also lest you import waytpoints from an existing GPX file. The route is generated in formats including AVI and BMP.
This application can be downloaded from here.
Is Route4Me free?
Route4Me is a route planner app for iOS and Android. It allows you to plan and create routes on your device. The app is primarily used by businesses and individuals for different reasons including delivery planning, route navigations, etc. This app is paid but it also offers a free trial that you can use prior to using this app.