Students tend to focus more on the likes of Microsoft Word, Excel, and PowerPoint. But these days more students are finding that OneNote is a quality tool for notetaking, and as such, it is being used more often than before. With that being the case, it is our duty then to locate some of the best templates for OneNote in order to help students spice up their notetaking instead of sticking with the default option. Folks also do not have to put a lot of time into creating their own style as that takes up more time that could be spent on studying.
Best free OneNote Templates for Students
The information below will discuss the best OneNote templates for students anywhere around the world, so read carefully.
Simple Lecture Notes
Detailed Lecture Notes
Lecture Notes and Study Questions
Math/Science Class Notes
History Class Notes
1] Simple Lecture Notes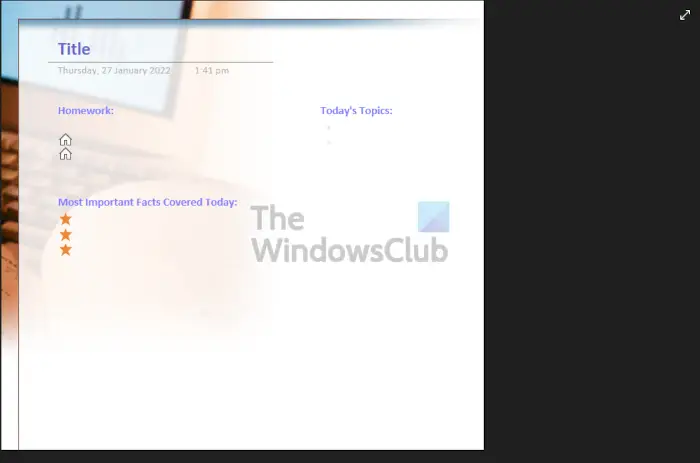 If you want to take simple notes during your time in class, then we suggest using the template known as Simple Lecture Notes. When it comes down to the design, it's very simple and straight to the point. There are few distractions here so users can go straight to notetaking without a worry in the world.
2] Detailed Lecture Notes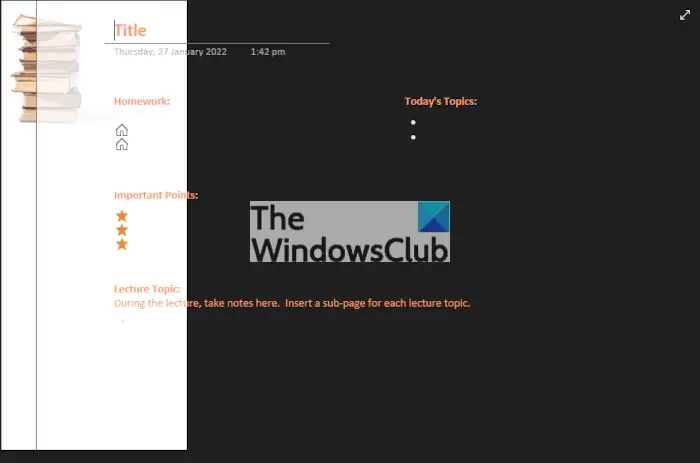 OK, so if you want to take notes that are more detailed during class time, then your best option is to switch from Simple Lecture Notes to Detailed Lecture Notes instead. With this template, students can set a title, the topic of the day, homework, important points, and more.
The color scheme is similar to that of Simple Lecture Notes, and that's fine by us.
3] Lecture Notes and Study Questions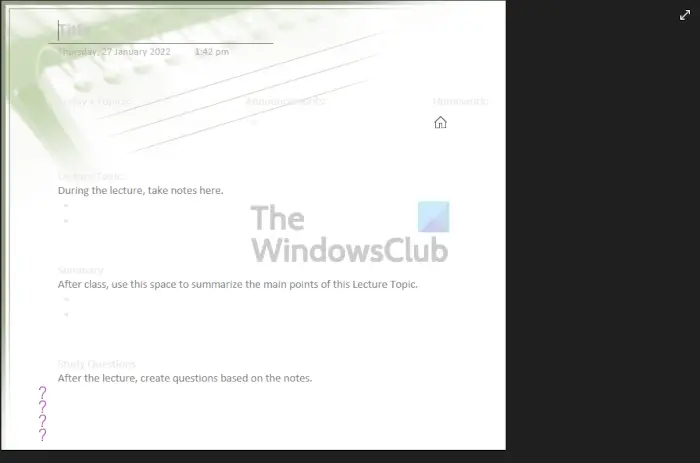 Another template many students will likely fall in love with is no other but Lecture Notes and Study Questions. This right here is the perfect template for anyone who wants to jot down study notes during or after class. It's basically an all-in-one when compared to the previous two because you can also add lecture notes, then summarize all you've written down after class.
4] Math/Science Class Notes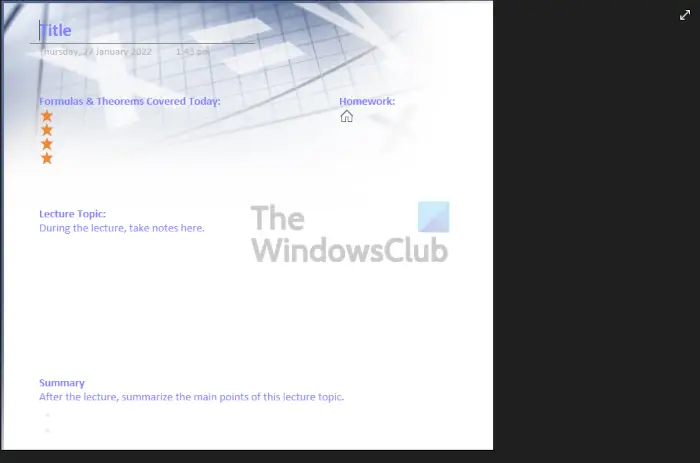 When it comes down to taking notes in math and science classes, you may want to take a look at Math/Science Class Notes. With this template, you can type down the theorems and formulas covered during class. Furthermore, the option is there to write down homework if given, the lecture topic, and an overall summary of the class.
5] History Class Notes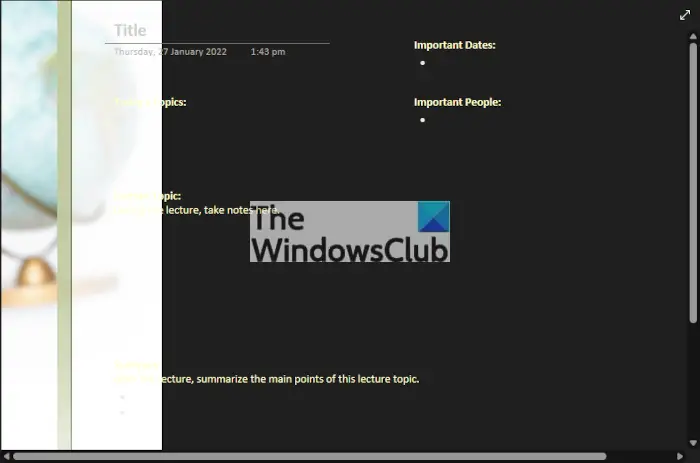 The final OneNote template on this list is one known as History Class Notes. You can use it to jot down the important names and dates, but also the typical things such as topics and a summary of the lecture. Now, in terms of the design, this template has a flaw where parts of the white-colored text are invisible due to drifting into the section with the white background. Your best option here is to change the color of the text.
Read: Free OneNote Templates for Project Management & Planners.
How do I create a template in OneNote?
To create a template in OneNote, you need to switch to the Insert tab and click on the Page Template button. Following that, select the Page Template option and add all the elements you want to add to a template. Then, click the Save current page as a template option.
Does OneNote come with a planner?
It does come with a planner, but it is a template called the Weekly Planner. This template allows the user to write out daily priorities, manage weekly tasks, and much more. Additionally, there is also a goal tracker and even a rainy-day task tracker.