A video game that lacks a smooth framerate can be a headache for most gamers, and since upgrading to a more powerful computer is not in the cards for many, then the question is, how does one improve framerate performance?
Well, there are ways to get this done with certain applications. These are called FPS boosting software, and they are capable of optimizing your gaming computer to process graphics better than before but do not go in expecting huge changes.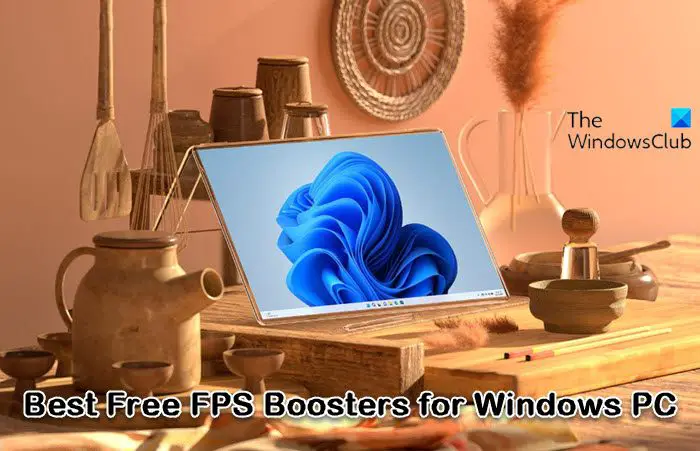 FPS boosting tools are useful not only for gaming, but also for other graphics-intensive programs such as 3D rendering, or video editing.
Best Free FPS Boosters for Windows PC
If you are interested in the best available FPS boosting tools for Windows 11/10 to improve framerate, then give the ones listed here a test drive.
Wise Game Booster
Razer Cortex: Boost
MSI Afterburner
EZ Game Booster
NVIDIA GeForce Experience
1] Wise Game Booster
The folks at Wise have created several tools over the years, and one of them is called Game Booster. You see, Wise Game Booster can improve framerate by optimizing your Windows PC settings along with terminating unneeded apps and services.
When this is done, your computer will then allocate more system resources for gaming. Furthermore, the tool comes with a My Games list where you can add all of your favorite games and applications so that Game Booster can better handle their optimization settings.
Bear in mind that Wise can automatically end background processes, but it also makes it possible for users to do this manually if they wish to.
2] Razer Cortex: Boost
Have you ever heard of Razer Cortex: Boost? It's a free frame-per-second boosting software that was created to enhance gaming performance. When you run a game, this tool will automatically open and restore your Windows 11 computer to its previous state as soon as you've completed your game time.
At the time of writing, Razer Cortex: Boost brings to the table two ways for maximizing framerate. The first option is Game Booster, a feature designed to force close unused apps, processes, and services whenever the user wants. It will also clean the RAM and disable Sleep Mode to allow the usage of full CPU power.
The next feature is known as Booster Prime, and it is all about optimizing games individually. Not only that, it can provide presets for installed games that have certain optimizations set in stone.
Download Razer Cortex: Boost via the official website.
3] MSI Afterburner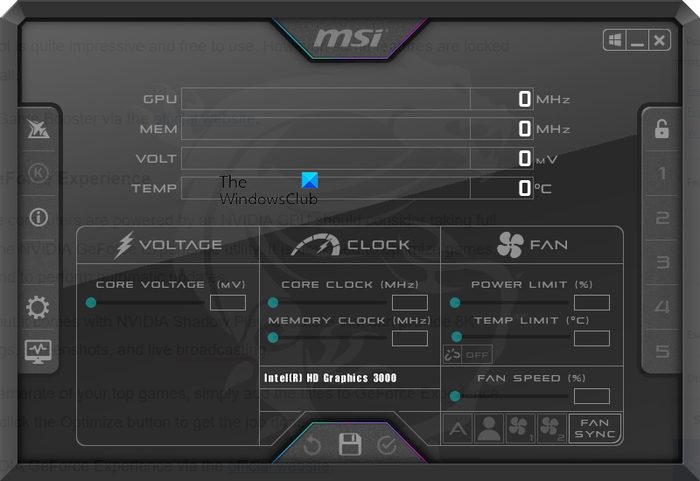 If you've used an MSI gaming computer before, then chances are you've heard of MSI Afterburner, a booster made for tweaking GPU settings in a bid to increase framerates and improve overall gaming performance.
To be honest, MSI Afterburner is mainly an overclocking tool but it also comes with the ability to monitor your computer hardware and deliver real-time data feedback.
Download MSI Afterburner via the official website.
4] EZ Game Booster
When it comes down to features, there aren't many booster tools out there that compare to EZ Game Booster because it provides around 50 tweaks to help with stabilizing your computer system, increase speed, and improve the network.
One key aspect of EZ Game Booster is its ability to defragment game files to help with cutting down on loading times.
Overall, this tool is quite impressive and free to use. However, some features are locked behind a paywall.
Download EZ Game Booster via the official website.
5] NVIDIA GeForce Experience
Gamers whose computers are powered by an NVIDIA GPU should consider taking full advantage of the NVIDIA GeForce Experience utility. It is designed to optimize games, applications, and to perform automatic updates.
Not only that, but it comes with NVIDIA Shadow Play, a feature that can provide 8K game recordings, screenshots, and live broadcasting.
To boost the framerate of your top games, simply add the titles to GeForce Experience, and after that, click the Optimize button to get the job done.
Download NVIDIA GeForce Experience via the official website.
READ: Free Game Booster software for Windows PC
What is frame rate in video games?
A framerate where gaming is concerned is the measurement of how many pictures or images appear on the screen within a single second. Because games play the frames back quite quickly, most players will not be able to notice unless the frame rate dips significantly.
How do you get better FPS?
If you want to increase the FPS on your computer for gaming purposes, then we suggest updating your graphics card drivers, turning on Game Mode if possible, lowering your resolution, enabling FreeSync / G-Sync, or overlocking the computer.