As a freelancer, I spent most of my time on the computer. While freelancing offers freedom, I depended more on my computer for growth, entertainment, and interaction. Thus, I thought of compiling this list of apps for Freelancers on Windows 10. As a freelancer, you might need Windows Store apps that could save you time with petty jobs as well as those which could help keep you in the right mood while working alone.
Windows apps for Freelancers & Professionals
This post details some of the best apps available for Freelancers and Professionals for Windows 11/10 PC on the Microsoft Store.
App Installer
OneDrive
Tuber
8 Music Cloud
Todoist
Money Lover
Duolingo
Code Writer
The list is as follows:
1] App Installer
The Microsoft App Installer is geared to make your Windows 10 side loading of apps faster and easier. You double-click the app package and without the PowerShell, you can install your apps in no time. It will display the publisher, name, version, and logo with all the features, and you can get right to your app in no time.
You also have error messages and solutions when there is one. Available for all Windows desktops and PCs. Download it from here.
2] OneDrive
The Windows equivalent of Google Drive but with way more utility and space for you. You can store everything on the cloud, starting from files, photos, and even apps.  Now, connect and get done with everything, no matter where you are.
Powering your mobility of sharing everywhere. Get it from here.
3] Tuber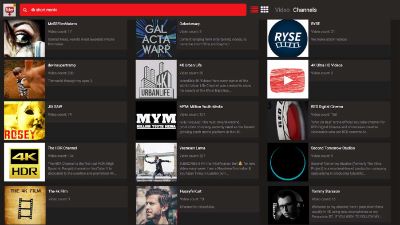 This one is for all the video and audio hoarders out there who would love a collection that is all to themselves. Download any material from YouTube 4K (2160p) QHD (1440p) Full HD (1080p) SD (480p) and also in various file sizes too.
A very handy app to have if you love watching your playlist over and over again without having to access the internet always. Get it from here for free.
4] 8 Music Cloud
A very user-centric SoundCloud Player that lets you explore the world of music and discover new favorites every day. Share your favorites and follow all the music artists you love and even the indie artists too.
Download from here for free.
5] Todoist
Todoist app boasts the "Application Creator of the Year" Nominee – Windows Developer Awards. Life can get hectic, and such to-do-lists, and task managing apps help you stay on top of things no matter where you are.
Forgetting things is no longer a problem anymore. Just download this app and aligning your tasks to get notifications and lets you finish your lists in no time and be ahead of all your deadlines too. Download it from here.
6] Money Lover
This one is for those money spenders who need speed bump on their expenditures. Track your expenses daily and never go overboard again. Native to Windows 10, you can have it on all your Windows devices as long as you have a decent internet connection.
Download it for free from the Windows Store here.
7] Duolingo
While many might question this option on the list, learning new languages is helpful for freelancers. It helps you open up to new opportunities. Learning a new language is not easy. But, Duolingo is surely there to help with that. Choose from a wide range of courses on Spanish, French, German, Portuguese, Italian, Irish, Dutch, Danish, and English. You can also have it on the go on your Windows 10 device.
Download it here for free.
8] Code Writer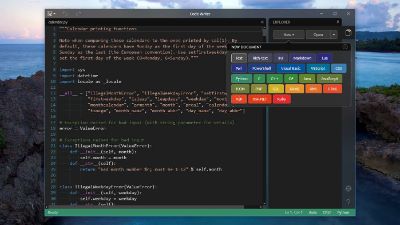 With more than 200 supported files, you can use this app to write and edit all your codes for your websites. Built from the ground for Windows 10, you can use this very easy app to write for all your desktop apps too. Easy command access and keyboard access too, create and edit form all accessible sources.
Download it here for free.
When Windows Store comes to utility apps, they have outdone themselves. You can find all most all kinds of apps to make your daily life easier and help you stay right on top of every deadline and update. This is where the above list is curated to help your daily functions and find the apps that help you. All are 100% free to use and easy to download too.