Windows 11/10 is a pretty feature-rich operating system. However, some people have faced different issues after upgrading to Windows 11/10. After upgrading or after installing Windows Updates, if you do not see the battery icon on the Taskbar, here is a simple fix. If you are using Windows 8.1/8/7, you can quickly show or hide system icons. But, in Windows 11 and Windows 10, you have to navigate through different a path to find out the options.
Battery icon missing from Taskbar
Before getting started with this tutorial, you should know that this is applicable only for laptop users. Other versions may have the same option but in a different location.
Windows 10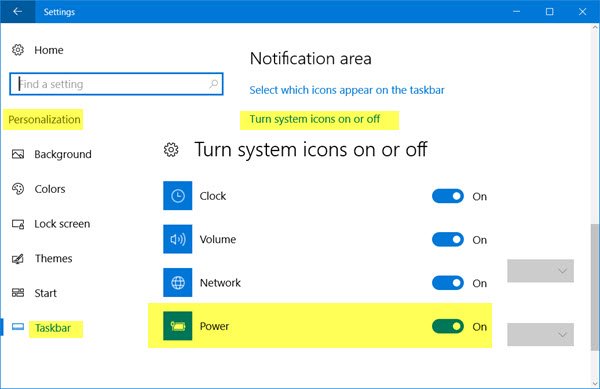 Open the Settings panel of Windows 10. Just press Win+I to open it.
Here, you will see Personalization. Click on it.
Under Personalization, Taskbar should be visible.
Scroll down a little bit on your right-hand side to find out Turn system icons on or off under Notification area.
On the next popup window, you will find some buttons next to Clock, Volume, Network, etc.
You will also see a button next to Power. It is black in color, just toggle that button to turn it On.
The change will affect immediately.
Windows 11

If the Battery icon is missing from the Taskbar of Windows 11:
Right-click on the Taskbar
Select Taskbar settings
Taskbar Personalization Settings will open
Scroll down and click on Taskbar corner overflow
Locate the Power icon
Ensure that the toggle is turned On
The battery icon will now be visible in the taskbar.
If you are unable to do this, and the Power button is grayed out as shown below, then do the following.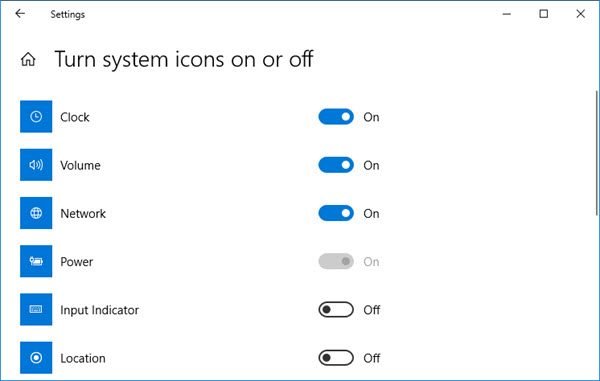 Power button System icon setting grayed out
Open the Device Manager. You can press Win + X and select Device Manager. After opening it, you will see this window: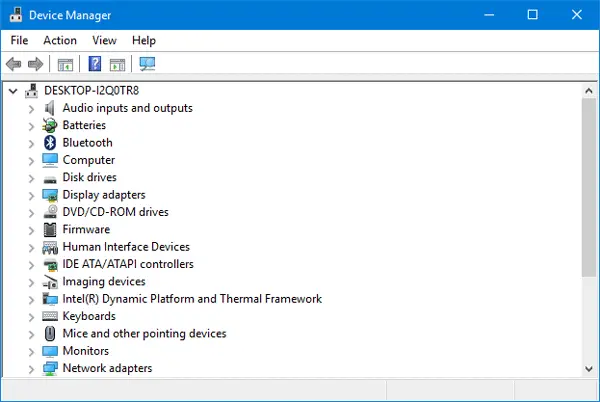 Expand Batteries. You can find two different options.
Microsoft AS Adapter
Microsoft ACPI-Compliant Control Method Battery
Right-click on both of them and select Disable. Now, again right-click on them and select Enable.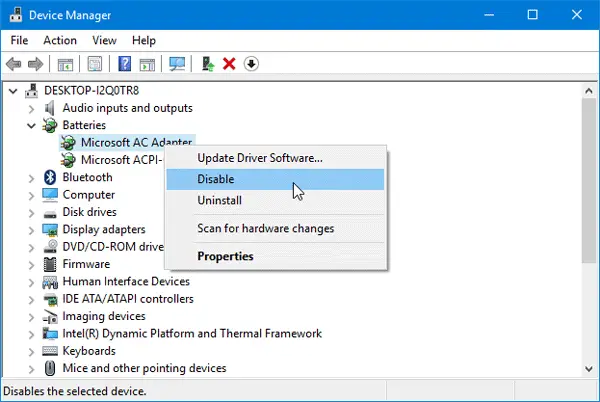 Having done this, restart your PC and check.
You should be able to get the battery icon or the power icon on your Taskbar.
This procedure can work on Windows 11 and Windows 10 as well.