One of the simplest and most fun games to play on a computer these days, are golf games, or better yet, the mini golf variety. There's no need to worry too much about the complexity of regular golf games, just jump in and have some fun right off the back.
This is the kind of feeling Ballistic Mini Golf brings to the table, and it had me playing for quite some time. Now then, this is not the best looking game in the world, but it doesn't need to be because it's fun, though it does come with a few issues that can lessen the enjoyment factor.
How to play Ballistic Mini Golf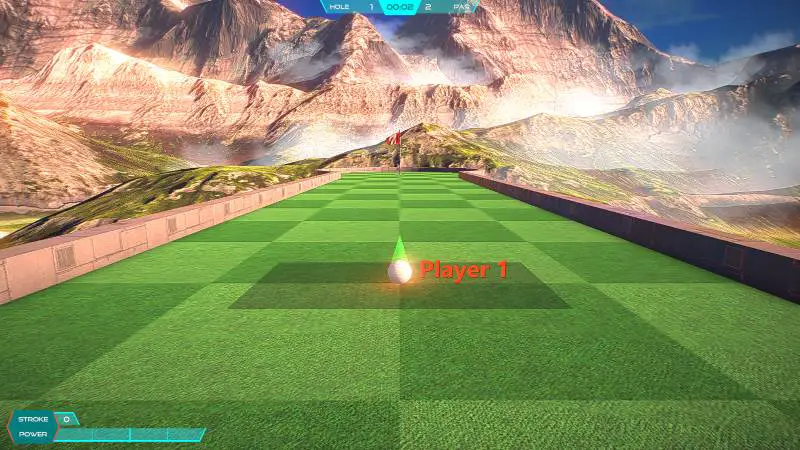 The game is quite easy to play, with the only difficulty being the design of some of the courses. Once you jump in, we recommend adjusting the mouse sensitivity because, for me, it was too much. It would be best to bring it down to 0.40 via the Settings area.
This area is also the place for changing the graphics quality. I played the game on Medium setting, and it looks decent still. I also limited the game to 30 frames per second, but if you have the right hardware, then, by all means, crank it up to 60 for better smoothness.
Via the main menu, players can choose to play several game modes like:
Tournament,
Host Seat,
Split Screen,
Local Multiplayer.
In terms of online play, well, I didn't get the chance to play here since there was no one to play with. This could be due to this version of Ballistic Mini Golf being the Microsoft Store version, and not many gamers use the service.
As for single player, then, that's where the enjoyment lies. Use the mouse or the arrow keys to line up your shot, then press and hold the space button or the left-click button on the mouse to power up your shot to the desired strength.
Some courses are elementary, but others require a lot of trials and error, and also a bit of luck to get a hole-in-one.
Features in a nutshell:
153 holes in total
10 atmospheric locations
5 game modes
Ball customization
Peer-to-peer multiplayer
Region-based matchmaking
Keyboard, mouse, controller, gamepad & touch support.
Problem with the game
My main gripe with Ballistic Mini Golf is the fact that it's prone to crashing now and again. It's not surprising because I've come to expect this with some of the games from the Microsoft Store. The platform is terrible for any serious gamer, though when it works, it does so really well.
Overall, if you're a fan of mini golf, then this game is right up your alley. It is available for download at a price from the Microsoft Store.