This article contains 5 of the best social media apps for Windows 10 PC and Windows 10 Mobile devices. The apps listed here are from the official publishers only. No third-party app are mentioned here. Nowadays, everyone is on social media. It helps users communicate with each other and is also used for marketing and more.
Though Microsoft Store does not get new apps and updates very frequently, still some good social media essential apps have made their way to the Microsoft Store and are working fine. This includes popular apps from Facebook like Facebook, Messenger, Instagram and WhatsApp Desktop (Project Centennial) apps. There is also a UWP or Universal Windows Platform app from Twitter. Viber for Windows 10 is also a decent app. It supports IMs, Channels, Voice Calls and Video Calls but has not been updated for a while. Hence, it won't be making to my main list.
Without any further delay, let us start listing the social media apps.
Best Social Media Apps for Windows 10
Facebook
The description of the Facebook for Windows 10 app on the Microsoft Store says:
You can watch videos that are especially recommended for you.
With Facebook groups, you can create your own community of like-minded people and start your productive discussion.
Have a peek at your friends' life and see what they are up to.
Broadcast your own live video and share you memorable experiences with your friends.
Share updates, photos and video
Get notified when friends like and comment on your posts
You can find Facebook for Windows 10 from the Microsoft Store here.
Messenger
Messenger is another app from Facebook Inc. The app is really useful for chat and calls using the WiFi network or the Cellular Network. Now, there is a catch. Messenger supports voice and video calls on Windows 10 PCs but supports everything other than these calling features on Windows 10 Mobile. But it works fine and is optimized enough to do so.
Some of the highlighting features of the app as listed on the Microsoft Store are:
Support for notifications so that you don't miss any messages.
Messenger for Windows 10 supports live tile so that you get a peek at the app even when you don't open it.
Support to send photos, videos, GIFs and more
Support for stickers when you are having a conversation.
Get read receipts for your messages that you send.
Messenger will enable you to create groups so that you can collaborate with your peers better.
Support to copy and forward messages to anyone using Facebook Messenger.
Search for people and groups to quickly get back to them.
You can get the Messenger app for Windows 10 PCs and Windows 10 Mobile at the Microsoft Store.
Instagram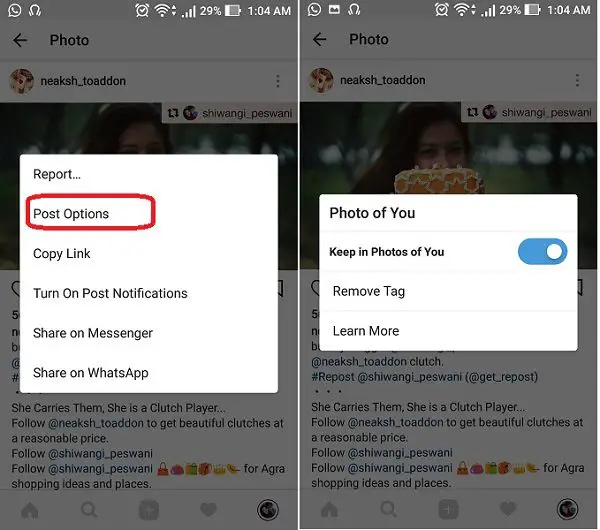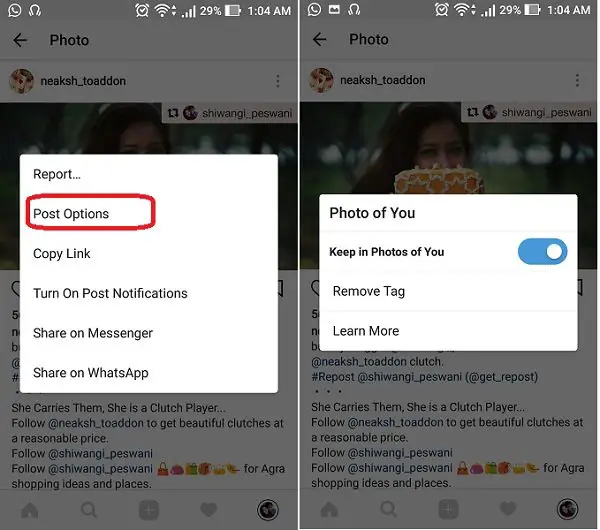 Instagram is another social media service that was acquired by Facebook a few years ago. But Facebook released a Windows 10 UWP app ported from iOS using Facebook's own OSMeta Technology. This app is available for Windows 10 PCs and Windows 10 Mobile devices. This app has been updated with all the major updates released on other platform but a bit delayed. Nevertheless, Facebook is constantly supporting this app with new features.
Th main features are:
Post photos and videos with the great filter that make your photos and videos come to life and more attractive when seen in the profile grid.
This Instagram app for Windows 10 supports Instagram Stories. You can share photos, short video, text statuses and live videos directly from your Phone or Tablet running Windows 10.
Apart from posting stories, you can also view stories posted the people you follow.
The Explore tab will help you Discover photos and videos you might like and follow new accounts.
With Instagram Direct, you can send private messages, photos, videos and posts from your feed directly to friends.
Instantly share your posts on Facebook, Twitter, Tumblr and other social networks.
Keep in mind that other devices running Windows 10 may not support certain features, like the ability to capture and upload photos and videos. You can get Instagram for Windows 10 PCs and Windows 10 Mobile from Microsoft Store here.
WhatsApp
WhatsApp has been an active supporter of the Windows platform. This was the same even before it was acquired by Facebook. Though no UWP app was released for the same. The Windows Phone 8 app along with the Project Centennial Windows 10 app works great. This app is being regularly updated with features as well as bug fixes. The latest major feature update that WhatsApp got was the Stories feature, and we regularly see leaks about the Windows Phone app about getting new features.
Whereas, the Project Centennial Port of the WhatsApp Desktop app works great as well. You can find them in the Store here and here.
Twitter
Twitter has always been supporting Windows platform. Before, they had a Windows 8 and a Windows Phone 8.1 app and later they released a UWP app for Windows 10 devices as well. This app works quite fine. I am not saying that it is bug-free, but as far as I know, Twitter apps for iOS and Android are not bug-free either. But yeah, this app gets your work done.
You can get this app from the Microsoft Store for your Windows 10 devices from here.
I know many of you will complain about the third party counterparts of the apps listed above being better than these official ones. I somewhat agree to that. There is no known harm at the moment by using them, but I mainly intended to include the apps from the official publishers here in my article.