If you own a Twitter account, then there may come a time when your account becomes locked or limited to certain features. What could be the issue behind it? There are several reasons and as expected, we will talk about what you can do if your Twitter account has been locked.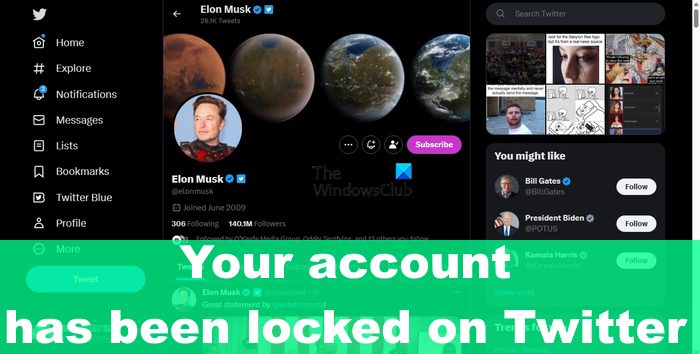 Twitter account has been locked
Regular users of Twitter will no doubt have a huge issue with having their accounts locked in for whatever reason. The good news is, there is a way to get your account back to regular standings, and due to the new ownership, we believe things are much easier than before. You are more likely to have your account unlocked even if you're just a Twitter user with less than 10 followers.
How to unlock a Twitter account
If your Twitter account has been locked, then the best way to unlock your Twitter account is to file an appeal with Twitter. You can try the Twitter Help Center or even Elon Musk himself.
No matter the reason for your Twitter account to be locked or banned, the only way to solve the problem is to file an appeal.
Filing an appeal is quite simple and it can be done directly from your Twitter account. You see when a Twitter account is locked, it doesn't mean the user has zero access to certain features. The option is there to contact customer support.
File an appeal with Twitter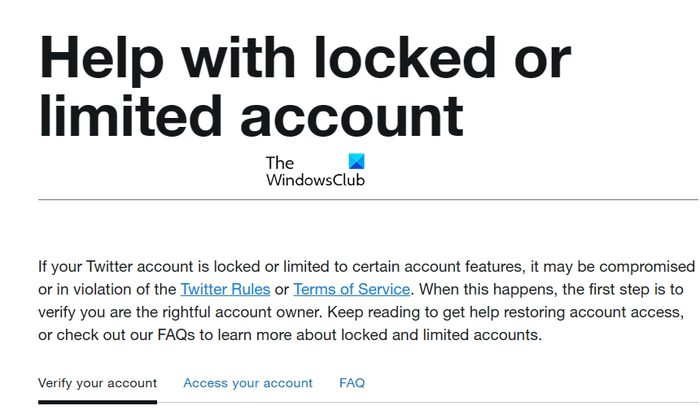 To file an appeal to unlock your Twitter account:
Please open Twitter and log in with your suspended account.
Next, you must go to the Help Center.
From there, please locate the Contact Us link by scrolling down to the footer.
After that, click on the link via the Locked and Suspended Account Issues area.
Fill out the offered form, then send the information to Twitter.
You will likely have to wait a while before getting an answer, but when you do, there is no guarantee your account will be normalized.
Delete the locked Twitter account
It's not possible to directly delete a locked Twitter account, therefore, you will have to request for them to delete your locked account. Once that is done, create a new one to start over.
To have your locked Twitter account deleted, then, you must return to Twitters Help Center.
Choose I'd like to deactivate or close my account.
Fill out the account access form that comes up on the screen, then hit the Submit button.
Twitter will later send you an email message relating to your request for account deletion. As for responding to your request, it usually takes a few days so have some patience.
Alternatively, if your account has a large following then you could consider getting in contact with Elon Musk on Twitter @elonmusk to see if he could fast-track your case.
READ: How to remove Followers on Facebook, Twitter, and Instagram
Why Has My Twitter Account Been Locked?
Your account may have been locked due to several reasons, they could include the following:
Safety concerns
Age limitation
Twitter rules violation
Strange activity
And more
What happens when you delete your Twitter account?
When a Twitter account is deleted, your profile will no longer be available, but the same can't be said for mentions of your account made by other users. Those tweets will still exist, so that's something you should be mindful of. Additionally, your information will still show up in search engines, and Twitter may retain some data relating to your deactivated account.
Remember that if you log back into your account during the 30-day deactivation window, your account will become active once more.