If you are concerned about the fact that the Windows 11/10 Start Menu always opens up after your computer comes out of Sleep Mode or Hibernation, know that this is the intended behavior and you have nothing to worry about.
Windows Start Menu always opening up
By design, whenever your Windows 11/10 PC comes out of Sleep or Hibernation, it is expected to restore the same state your PC was in before you exited.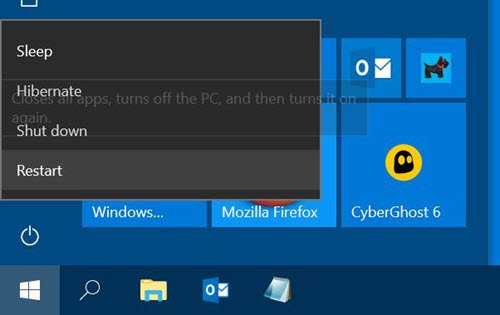 So if you used Power Options > Restart, which is present in the Start Menu, your Start Menu would have been open before your computer went to Sleep and so it would remain open after you came back to your desktop after Sleep. If you had left a Notepad window open, that too would have been open once you resumed.
If you don't like this behavior for whatever reason, there is a simple workaround. Don't use the Start menu to Sleep or Hibernate.
Use the Power Option in the WinX Menu, which appears when you right-click on the Start Button.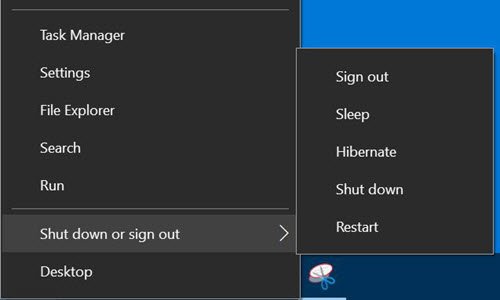 Click on Shut down or sign out > Sleep.
That is all there is to it!
However, you do have a problem if your Start Menu keeps popping up or opens randomly anytime! In this case, you might have to check your Touchpad and other settings.
On a lighter note, you should be happy the Start menu opens up on its own – there are some for whom the Start Menu just won't open!
Enjoy the day!