Minecraft is not just a game; it is an environment that allows users to experiment, apply enhancements and use various tools. One such tool is Efficiency. In this post, we will see what is Efficiency in Minecraft, its various levels, and how to activate it.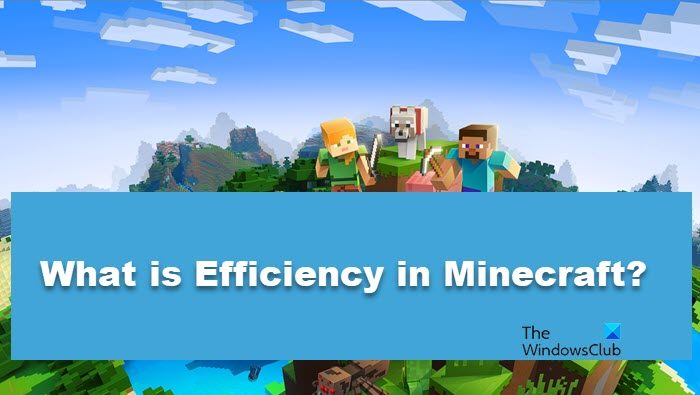 What is Efficiency in Minecraft
Efficiency is an enhancement tool in Minecraft that allows you to increase the mining speed. The tool helps in quicker collection of mines. So, if you are a miner, this tool must be a part of your setup.
There are multiple speed levels to collect mines. The user can easily control the speed level in the game itself; increasing the speed level shows different graphic effects at the time of recording.
What is the use of Efficiency in Minecraft?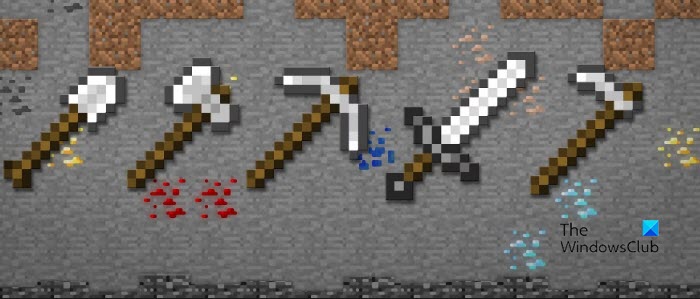 When performing mining operations, one needs to use multiple levels of speed. In Minecraft, there are five speed levels; the game needs to use a particular level of break blocks.
There are various tools in Minecraft to break, namely pickaxes, shovels, axes, hoes, and shears, that can be used to break down various blocks. So with the help of Efficiency, the speed of these tools will increase. Remember that the speed will only increase on the item they are meant to break. For example, an Axe can only break the wood quicker under the influence of Efficiency, but it will not affect stones or any other component.
What are multiple levels of Efficiency in Minecraft?
There are five levels of Efficiency in Minecraft, each with its own pace. Following are the levels of Efficiency in Minecraft.
Level I: As you may already have guessed, Level I is the slowest of the bunch. It required multiple hits from the gamer to have the desired effect.
Level II: This is slightly quicker than Level I and requires a little less effort from the gamer to break blocks.
Level III: Level III required even less effort to break the block as it is quicker than the other two levels.
Level IV: This is the second quickest level and it is capable of breaking a block instantly.
Level V: Level V is one step ahead of its predecessor and can break the block instantly.
These were the efficiency level in Minecraft.
How to enable Efficiency in Minecraft?
To activate Efficiency in Minecraft, one needs to make use of the Enchanting table. With the help of this table, one can enchant the given tools with additional functionality, hence, enhancing the efficiency of Minecraft. To cultivate an Enchanting table, the user needs to have 2 Diamonds, 4 Obsidian, and 1 Book.
Once they have created the table, they need to place it amidst 15 Bookshelves to activate all the thirty levels of enchants.
Do keep in mind that the Stone and the Diamond tools can only be activated till Level IV through the Enchanting table. In order to reach Level 5, the user needs to combine these two items in an Anvil.
Hopefully, now you know what Minecraft Efficiency is and how you can use it.
Read: Minecraft keeps crashing or freezing on Windows PC
Why is Efficiency good for in Minecraft?
Efficiency is a brilliant tool in Minecraft that allows you to break an object with minimum effort. It does this by increasing the speed of the tool. So, in a little span of time, it takes more strikes as a result of which, you don't have to put in a lot of effort. However, a tool that is meant for a particular block type will not break the block quickly when used on a different block type.
Read: Minecraft has run out of memory
What is better efficiency IV or V?
Theoretically, Efficiency IV will be better than V, but the difference between the two is notable on most occasions. If you are on Level IV, you don't have to put all your effort into getting to Level V, in my opinion.