Fun Fact, the term Bluetooth is named after an ancient Viking king, Harald Blåtand, who unified Denmark and Norway. Later the word Blåtand was translated to Bluetooth. This post will share about Bluetooth, how it works, and the difference between WiFi and Bluetooth.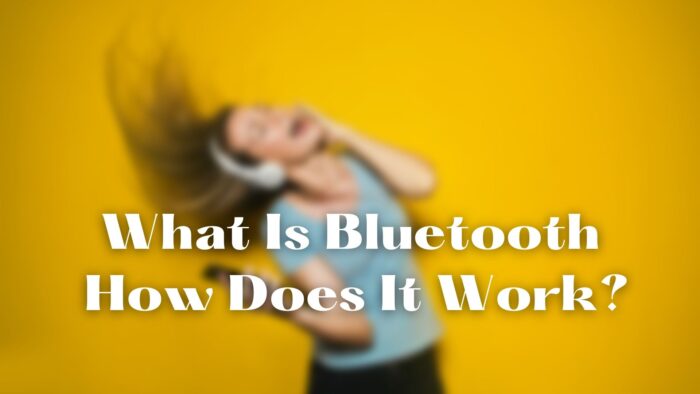 What is Bluetooth and How does it work?
At this age and time, Bluetooth doesn't need an introduction. It's a wireless protocol or peer-to-peer wireless technology that allows two devices to communicate over a short range for data transfer. Those who have used it for a long also know that it was also used to share the internet at the early stages of the Internet.
Nowadays, it is typically used to connect earphones, connect to PC, Wireless mouse, and all sort of things but not necessarily transfer files as it takes way too long, and now we have a faster way to send files.
Bluetooth uses a 2.45 GHz range of frequency to connect to other Bluetooth devices. One of the biggest advantages of using it is that they don't consume much power. Many still prefer it for device-to-device transfer if they are worried too much about an unsecured Wifi connection.
Internally, Bluetooth can use any of the 79 channels to pair with multiple devices, ensuring there is no interference. The protocols have leveled up, and it is possible to stay connected with multiple Bluetooth devices. So you can sync your Smartwatch while you still listen to music.
One has to be in search mode to connect two devices, while the other needs to be in pairing mode. Once an attempt to connect is made and confirmed, the devices can now connect over a set channel. Once the devices recognize each other, they will automatically connect when they find each other around.
What is the difference between WiFi Direct and Bluetooth?
Wifi and Bluetooth are two completely different technology and use cases. Instead, We can compare Wifi Direct and Bluetooth. Even though it has evolved, one of the biggest problems with Bluetooth is that it is still slow when it comes to the transfer of files.
While there are other ways, everything needs to go through the internet. That's where WiFi Direct comes into the picture. Did you know you can use to connect two smartphones over WiFi without internet? They connect to each other as if one has connected to a Wifi network, and then can discover each other for file transfer. It is also called WiFi Peer-to-Peer networking.
Since this is Wifi, file transfer happens at a lot higher speed, almost 20 times faster than what is possible over Bluetooth. However, this will come at a very high energy cost compared to Bluetooth.
| | Bluetooth | Wifi |
| --- | --- | --- |
| 1. | Low power consumption | Consumes high power |
| 2. | Less Secure | Better security over Bluetooth |
| 3. | A limited number of parallel connection | Supports a large number of devices |
| 4. | Limited to 10-50 meters | Over 100 meters |
| 5. | Useful to connect to devices with a low amount of data transfer | Useful to transfer a large amount of data such as files. |
How is Bluetooth evolving?
Bluetooth has evolved with time. While version 3 offered faster communication, 4.0 rolled out the Bluetooth Low Energy to reduce battery drain on smartphones, and now with Bluetooth 5.0 in the picture, you get another boost in speed, range, and bandwidth.
Compared to version 4, Bluetooth 5.0 offers double the speed, almost 4 times the range, and a lot less power. It makes the modern devices to be used while roaming around. Due to the increased performance in every aspect, Bluetooth is also getting popular among IoT devices.
Is WiFi Direct different from WiFi?
Technically no. The former is built on the latter, and they are the same except that for WiFi Direct, it's about to communicate between two devices for high-speed data transfer. If you often use it on your phone, it will result in battery drain.
What is the purpose of Wifi Direct apart from File transfer?
It eliminates the need for a router for a short duration. If you need to share the internet of already connected Wifi to other devices, this comes in handy. Devices can connect directly with each other at better speed and security.
Can WiFi interfere with Bluetooth?
Bluetooth uses a 2.4 GHz radio frequency, the same frequency which has dominated Wifi for a long duration of time. So if there are two many devices on the same radio frequency, there is a possibility. However, it happens rarely.
How do I stop Bluetooth from connecting to other devices?
Once connected, the devices will automatically connect as they get close. While it is handy, it becomes an annoyance when the same device, like an earphone, is connected to more than one device. While you can unpair, a better way is to connect instead of doing it automatically manually. You can set the preference for all other devices except the ones you use often.
I hope this guide was clear enough to understand the basic differences between Wifi Direct and Bluetooth. It is important to understand that every technology has its own limitation and advantages. So what matters is where they are used.