When you're creating a lengthy document, you will likely need to add a header, footer, and probably footnotes as well. These things are quickly done in Microsoft Word, but what about Google Docs? Can users perform these actions there?
Using Header, Footer, and Footnote features in Google Docs
The answer to that is a resounding yes, without a doubt. Yes, we know that Google Docs in terms of functionality is not on the same level as Microsoft Office, but over the years, Google has added several features to close the gap.
For those who want to use Google Docs for adding headers, footers, and footnotes, then this article will help in those regards.
Add a header or footer in Google Docs
Change Header & Footer options
Add a Footnote
Let us discuss this from a more detailed standpoint.
1] Add a Header or Footer in Google Docs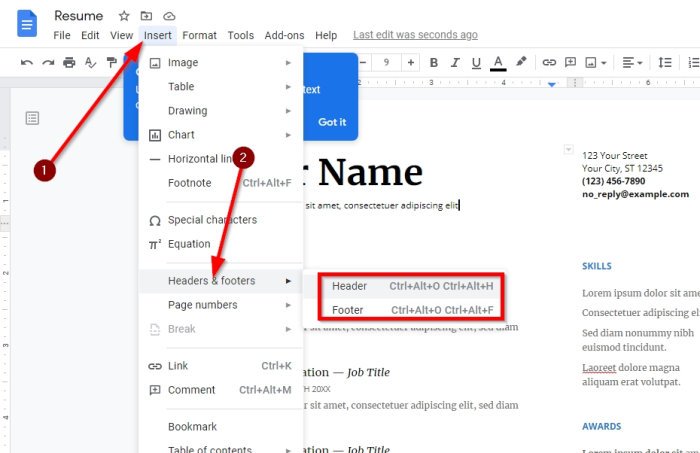 OK, so when it comes down to adding headers and footers, you must first open a new or current document and then click on Insert located on the menu. From the dropdown menu that appears, click on Headers & Footers, and from there, select whether you want to add a header or a footer to your document.
2] Change Header & Footer options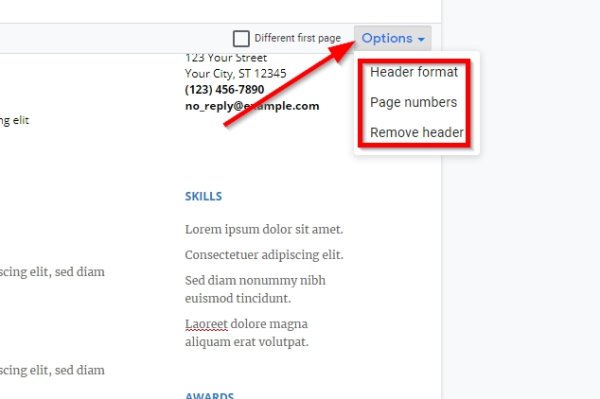 After adding a header or footer to your document, you may feel the need to make some changes. Look to the right of the header or footer, and you will see an Options button. Select it right away, and now you should see three options from another dropdown menu.
Here you'll be able to make changes to the header or footer format, page numbers, or just remove the footer or header by clicking on the third choice.
3] How to add a Footnote in Google Docs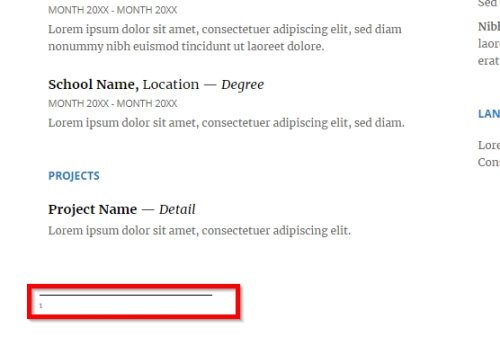 If you want to add citations, comments, or even references, you can use a footnote for these things in Google Docs. Bear in mind that if you add both a footer and a footnote in your document, then the footnote will take its spot above the footer.
Adding a footnote is super easy. First, place the cursor next to the text where you want the footnote to appear, then click on Insert. From the dropdown menu, click on Footnote, and right away, you should see the footnote number next to the text.
Read: How to hide Rows and Columns in Google Sheets.
If you want to add more footnotes, then follow the same steps, and you'll be fine from now on.