In this post, we show you how you can move albums or transfer photos from one Google Photos to another Google account by creating a Shared Library or using Google Takeout. Although this article is for the Google Photos web interface users you can follow the same steps on mobile, as you will find all these options in the updated UI as well.
Google Photos allows users to store and share images with anybody. It doesn't matter whether you have ten or thousand pictures, you can upload and store them so that you can open them from any device from being anywhere in the world.
How to transfer Google Photos to another account
To transfer photos from Google Photos to another account, you can use one of these methods:
Use the Google Takeout program.
Add a partner to create a Shared Library.
1] Use Google Takeout program
Google Takeout is a free and straightforward program that helps users to download data that you shared with Google. Whether you want to backup Gmail or Google Photos, you can download both with the help of Google Takeout.
To get started, you need to visit the official website takeout.google.com and log into your account. This account should be the same as the account which you used to access Google Photos.
Now, click the Deselect all button, find Google Photos, and make a mark in the corresponding checkbox.
Also, click on All photo albums included button.
Now, scroll down and click the Next step button. It will ask you to select a delivery method. You can select Send download link via email option from the drop-down list.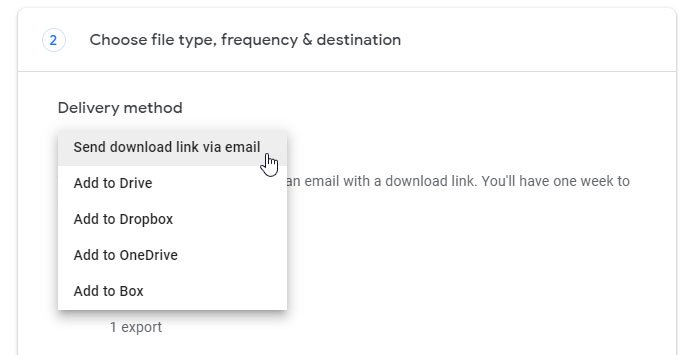 Next, choose Export once from the Frequency option, and select .zip from the File type & size.
Finally, click the Create export button.
It might take a couple of moments. However, you will get an email notification. If so, click the link and download the .zip file.
After downloading the file, unzip it and keep all the images in one place.
Now, open the official website photos.google.com and sign into the new account.
Here you can find an upload icon that you need to click and select Computer.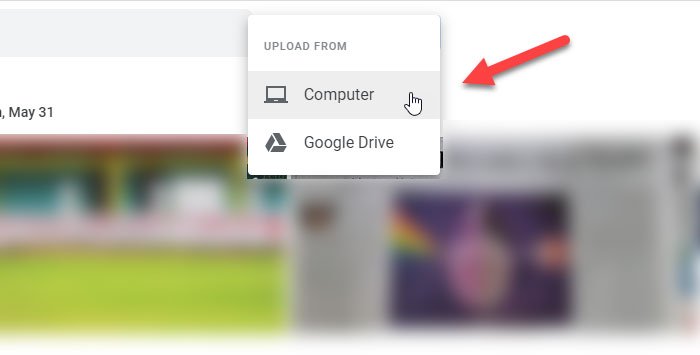 Then, select the images that you want to upload. It might take a few minutes as it depends on the number of pictures and your internet connection speed.
2] Add a partner to create a Shared Library
Google Photos allows users to add a partner so that you can share images and videos with someone. In this case, you can send an invitation to your new account so that you can access all the existing images using the new one.
To get started, open the official website of Google Photos and log into your old account. After that, click the hamburger icon (three horizontal lines) and select Settings.
Now, click the Shared libraries option, click on get started button, type the new email address, and click the Next button.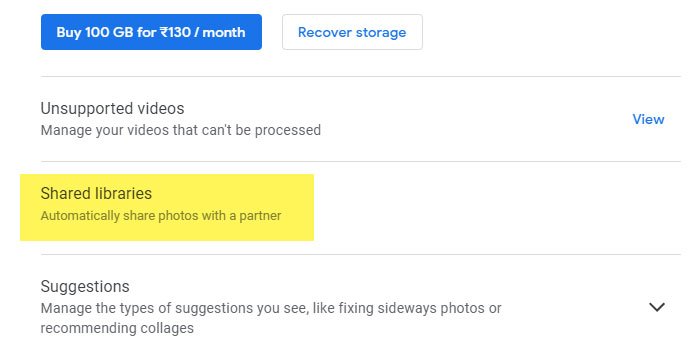 You should receive an invitation to your new email address. Open the email and click the Open Google Photos button.
Following that, it should ask you to access the invitation. You need to click the Accept button to accept it so that you can find all the photos in your new account.
Once you do that, you can see all the pictures and videos from your old account. You can open anything and click the Save button to the file to your new account.
That's it!
This might interest you, too: How to transfer ownership of files and folders in Google Drive.