In this post, we will see how to disable, The publisher could not be verified. Are you sure you want to run this software message? When an application not verified by Microsoft is run over a network you get a warning message that reads as:
The Publisher could not be verified, Are you sure you want to run this software
It happens so because the application chosen to run does not have a valid signature. This can get really annoying especially if you know, what you open is always safe. Should you wish to disable this message, you can try the solution we have provided in the post. Before trying anything new or tricky, it is advisable to create a system restore point first, to be on the safer side.
Open Internet Explorer, click on Tools and choose Internet Options.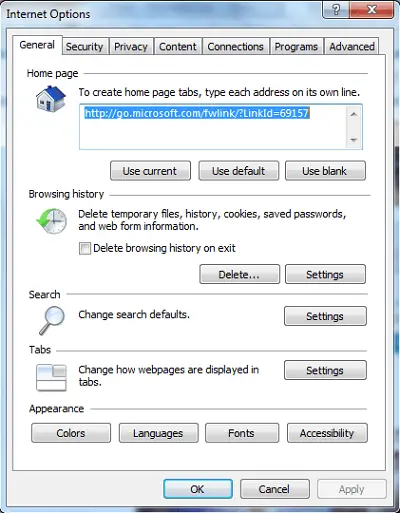 When there, select Security tab then, Local Intranet icon > Sites.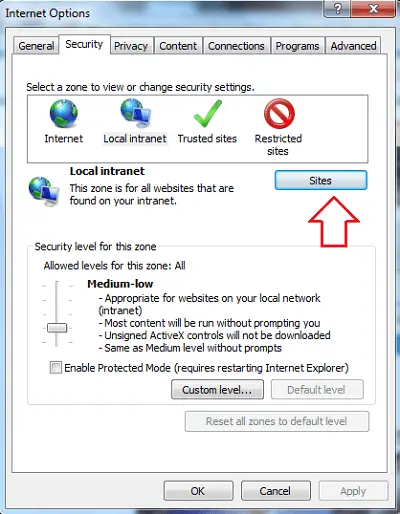 When a new Local Intranet window appears on the screen, Click on its Advanced button.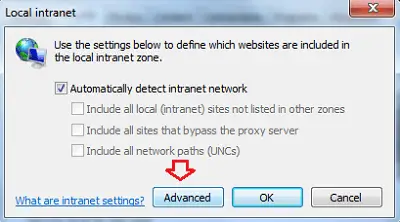 Next, uncheck Require Server Verification. Now add the name of your server or domain, and click on Add.
Your server name should be the name that appears after the 'From' in the Security warning dialogue. Make sure you include the \\ too.
Having done this, you should now see Filename//Servername in the box.
Alternatively, to disable the dialogue box for ALL .exe files, you can add the following key to your registry:
HKEY_CURRENT_USER\Software\Microsoft\Windows\CurrentVersion\Policies\Associations
To this key add the following:
"LowRiskFileTypes"=".exe"
But editing the registry and doing this is not advisable, as it opens up your computer to other risks.
It will place all .exe file in the Low Risk Files category and this is definitely NOT desirable in today's times.