Having a Sonos speaker, according to many, is one of the best ways to listen to music in the comfort of your own home. And rightfully so because Sonos is deemed as one of the best companies to design speakers for consumers.
They are highly rated, which makes us wonder; what if we could connect our Windows 10 computer to a Sonos device and play some mad songs. Unfortunately, these devices do not support listening to music from a computer, so what can we do to fix that?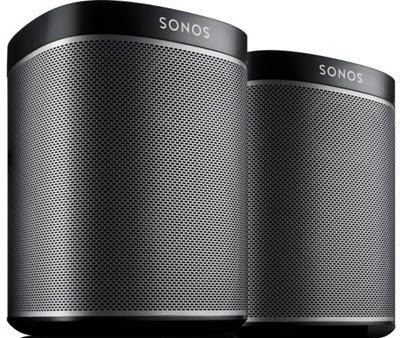 How to play computer audio from Sonos speakers
From what we've gathered, there aren't many good options to stream your computer audio to Sonos speakers. However, we came across an app known as Stream What You Hear (SWYH). Just bear in mind if you have a Mac or mobile device, it will not work for those platforms since it is exclusive to Windows at the time of writing.
Before we go forward, it should be noted that sound is transferred from the computer to Sonos via SWYH tends to lag, therefore, you should only use it to listen to stream music rather than movie audio. Additionally, the app has yet to get an update since the last few years, so while it works the same as expected, a day will come when it won't.
Download Stream What You Hear
Stream your music
Let us discuss this topic in more detail.
1] Download Stream What You Hear
The first thing you will want to do is download SWYH from the official website. After that, install it on your Windows 10 computer then fire it up right away. Download and installation won't take long seeing as the program is small and doesn't come packed with a strong graphical user interface.
2] Stream your music

OK, so it is time to stream all your music to your speakers now that Stream What You Hear is running on your computer. Now, the tool is located in the System Tray after opening, so find it, right-click on it, and navigate to Tools > HTTP Live Streaming.
Copy the URL on your screen, then open the official Sonos app. From within the app, go Manage > Add Radio Station, and paste the URL. Be sure to give the link a name, then hit OK when you've completed all.
In order to use the new Radio, go to Radio > My Radio Stations via the Sonos mobile app. However, we do urge you to make sure your computer is already playing audio before launching the station, or else the stream will fail.
Read next: Best free Music apps for Windows 10 from Microsoft Store.